Deadlines are Fridays before 4 p.m. except in the case of holidays or natural disasters. Can't get it in by then? Email us at times@mound.net and we'll see what we can do.
2022 Holiday deadlines for Moundville Times (MvT): We will be closed for the Labor Day holiday Monday, Sept. 5. Make sure to get your news and ads in by regular deadline, Friday before 4 p.m. We will be closed for Veteran's Day, Nov. 11. Early deadline is Thursday, Nov. 10 by 4 p.m. We will be closed for Thanksgiving Nov. 23-28. Everything must be in by Fri., Nov. 18th. We have to go to press early for the Thanksgiving holiday. Santa Letters deadline is Friday, Dec. 2. Christmas & New Years deadlines are Friday, Dec. 16. We will be closed Dec. 22–Jan. 1 for Christmas and New Year's holidays.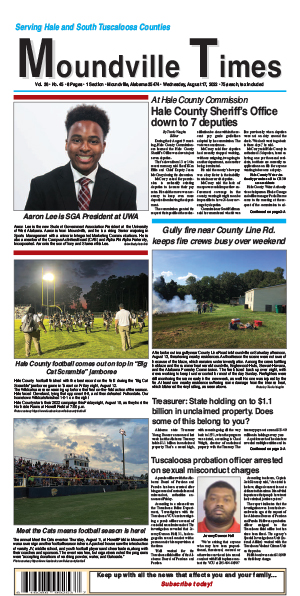 Web version – HTML web page where you can download the .pdf file to save to your computer or read in your browser. Email us at times@mound.net if you have download issues.
At Hale County Commission
Hale County Sheriff's Office down to 7 deputies

Aaron Lee is SGA President at UWA

Gully fire near County Line Rd. keeps fire crews busy over weekend

Hale County football comes out on top in "Big Cat Scramble" jamboree

Treasurer: State holding on to $1.1 billion in unclaimed property. Does some of this belong to you?

Tuscaloosa probation officer arrested on sexual misconduct charges

Meet the Cats means football season is here!
Surprise Sunday Snow Day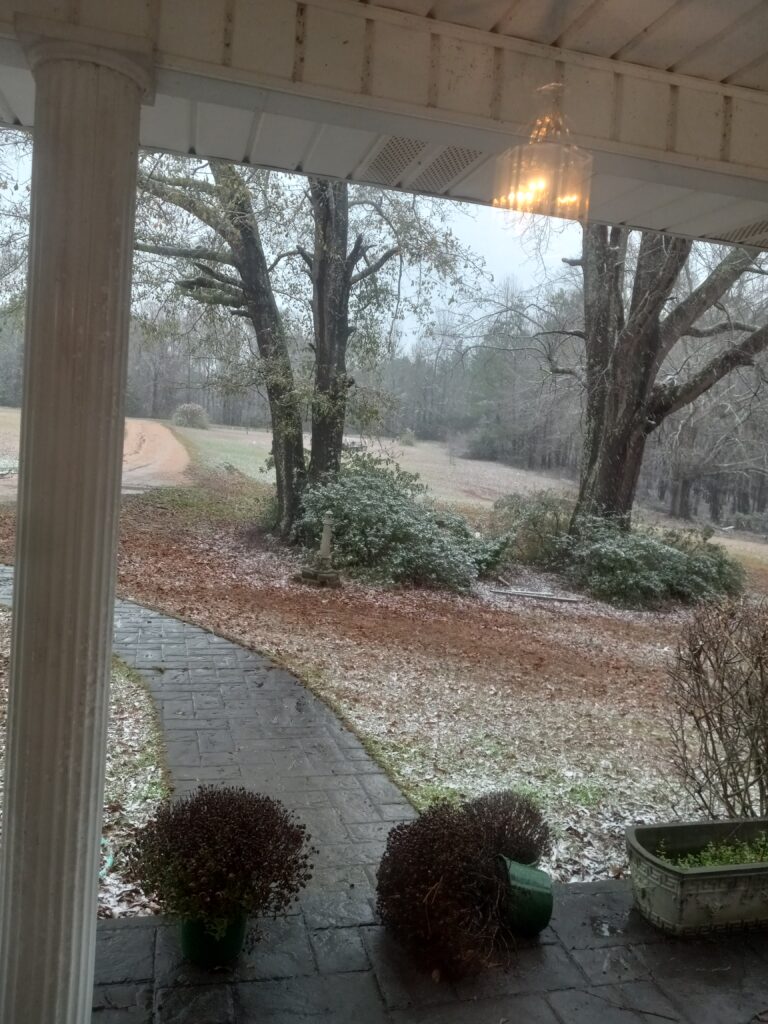 Santa Letters Art Gallery