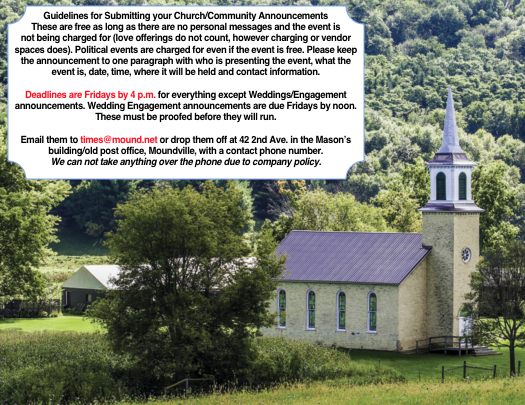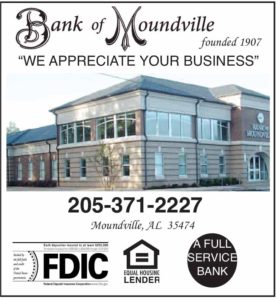 Hale County Animal Shelter Pet of the Week
Precious Pup-Pup is a female lab mix, approximately 4-5 months old, very playful, kennel trained and gets along with other dogs. Loves a good ear scratch too!
Shelter hours are Monday 10-12 and Saturday 10-2.
Remember to always spay/neuter your pets.
Submitted by Laurie Nevin, Hale County Animal Shelter
HC Soil and Water Meeting
The Hale County Soil and Water Conservation District Board will hold a regular meeting on April 19 at 8 a.m. at the District office located at 200 First Street, Greensboro.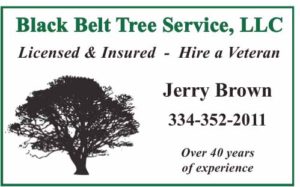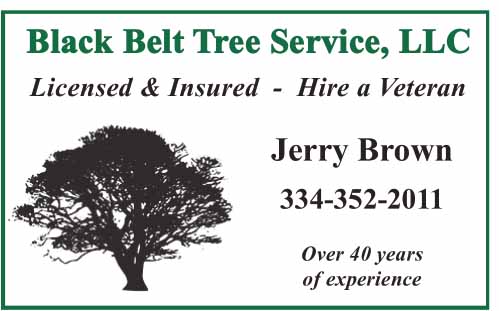 Powers Chapel C. M. E. Twelve Tribes Of Israel
Join Powers Chapel C. M. E. Church, 20231 Co. Rd. 21 in Moundville, powerschapel@mound.net, where Rev. Denise Copeland is pastor for the Twelve Tribes Of Israel Program, April 28 at 5 p.m.
Candlelight Vigil Honoring April 27, 2011 Storm Victims
Sawyerville Community Enrichment Organization and the Sensational Spiritual Singers are sponsoring a Candlelight Vigil honoring April 27, 2011 Storm Victims April 27 at 6:30 p.m. For more information please contact Frances Jackson at 205-799-6968 or Sensational Spiritual Singers at 678-218-7853.
Ma-Chis Lower Creek Indian Tribe Free Seminar on Business Development
Ma-Chis Lower Creek Indian Tribe of Alabama on April 28 will offer free seminar on Business Development with Darrell Tennie of The Tennie Group of Raleigh N. C. Topics of Discussion: Different types of Business Entities and the meaning; Income Sources reported on Schedule F-Profit or Loss from Farming; Crop insurance proceeds and federal crop insurance disaster payment; Lunch will be provided, and a brief update will be giving during the lunch break on Keepseagle Settlement. Location: Ma-Chis Tribal Office, 64 Private Road 1312 , Elba, at 9:30 a.m. Have any questions please contact Chief James Wright at chiefjames@outlook.com. Please RSV by April 25; you can call 334-897-2950 or email chiefjames@outlook.com or machis@centurytel.net.
Black Belt Community Foundation Launches 2018 Community Grants Cycle
he Black Belt Community Foundation (BBCF) invites groups and organizations based in and serving Alabama's Black Belt to apply for one-year grants for community-led activities around the 12-county Black Belt region. Community Grants support community efforts that will contribute to the strength, innovation, and success of Black Belt citizens and communities. In this 2018 cycle, grant awards will be awarded to support organizations engaging Black Belt citizens in addressing community issues through projects focusing on Community Economic Development(offer economic opportunities and/or improve social conditions), Education(provide additional instructional resources and activities), Health Services(offer resources, educate, and address health needs).
Greene Co.: April 24 6 p.m. Greene County Court House, Eutaw.
Pickens Co. April 15 Carrolton Service Center, Carrolton.
Hale Co.: April 21 at 10 a.m. Greensboro City Hall, Greensboro.
Sumter Co.: April 23 Land Hall at UWA, Livingston.
Marengo Co.: April 24 at 6 p.m. Christian Chapel Baptist Church, Demopolis.
Grant Applications are available to organizations who attend one of our Community Awareness Grant Seekers Workshops and by downloading at the BBCF website. For grant applicant questions, please call or e-mail Christopher Spencer, Loaned Executive U of A/Program Officer, for details at 334-874-1126 or by e-mail at cspencer@blackbeltfound.org.
Find out more online about BBCF 2018 Community Grants: http://blackbeltfound.org/grant/2018-bbsf-community-grants/
Stay up to date on grant happenings through our BBCF social media at: https://www.facebook.com/BBCF2004/ and the BBCF website: http://www.blackbeltfound.org.
West Alabama Rural Planning Organization (RPO) April-May Meetings
1. Citizens Transportation Advisory Committee (CTAC)
Bibb County April 23, 6 p.m. Brent City Hall, 22 1st Street, Brent,; Greene County April 26, 11 a.m. – James C. Poole Library, 219 Prairie Avenue, Eutaw; Hale County April 17, 5 p.m. Moundville Library, 279 Market Street, Moundville; Technical Coordinating Committee (TCC), Thursday, May 10, 10 a.m.; RPO Policy Committee, Friday, May 11, 10:30 a.m. The Technical Coordinating Committee and Policy Committee meetings will be held at the West Alabama Regional Commission located at 4200 Hwy. 69 N., Northport.
The committees will discuss the ALDOT traffic management center, the update of GIS map files, and the Fiscal Year 2019 RPO Work program at the meeting. The draft Work Program is posted on the WARC website (http://warc.info/transportation-planning/west-alabama-rpo/documents). In addition, Dr. Despina Stavrinos with the UAB Translational Research for Injury Prevention (TRIP) Laboratory will make a presentation on distracted driving and partnerships with UAB.
The RPO serves as a transportation planning process for the rural areas of west Alabama and provides a formal link between the Alabama Department of Transportation (ALDOT) and the local governments. The counties served by the RPO include Bibb, Fayette, Greene, Hale, Lamar, and Pickens. The RPO provides government officials and citizens in these counties an opportunity to advise the ALDOT on road, bridge, and transit projects. All of the meetings are open to the public. Anyone requiring special assistance should contact the WARC at least 48 hours prior to the meeting. For special assistance call the WARC at (205) 333-2990.
Black Belt Legacy Camp 2018
The Black Belt Legacy Camp is a collaborative project between Auburn University's Center for Educational Outreach and Engagement and the Black Belt Community Foundation. Goal: To inspire students in the Black Belt region through activities to: Effect change in their community; Embrace traditions passed down from generations; Strive for success and become strong leaders in the community. This summer camp will be a unique and exceptional way for students to engage in activities on the campus of Auburn University. Five students from each of the 12 county Black Belt Region from both public and private schools will participate in a variety of activities that will focus on: leadership, team building, career exploration, community engagement, financial accountability. This summer camp will be held on the campus of Auburn University Sun. June 17-Fri., June 22. There are no costs to the students for participation in this camp. Students will be housed in one of the dormitories on campus and meals will be provided Transportation will be provided to and from the camp location from BBCF office located in Selma. Student must be entering 9th grade at the end of this school year or entering 12th and must attend a school in one of the 12 counties of the Black Belt Region. Submit a one-page creative writing essay on the topic "What is your legacy?" Deadline to enter submission is April 25. For more details, please contact Assistant Camp Director Erica Crenshaw at ecrenshaw@blackbeltfound.org.
Mobile Food Pantry
Community Service Programs of West Alabama (CSP), Inc. will host mobile food pantries throughout Hale County. The mobile food pantries are designed for food distribution to households in various areas of the county and not just one centralized location. Below is a listing of location and date for the Newbern, Al. area mobile food pantry for Hale County: First Baptist Church, 296 Beach Street, Newbern. In order to enroll in this program, please contact Ola Mae Hobson or Celisa Bryant Hale County Community Service Programs of West Alabama office at (334) 624-4455 or visit our office at 800 Hall Street, Greensboro, Alabama 36744. Please remember, you will need to present proof of income for prior month for all adults in the household, social security cards for all household members, household bill in your name with current address) and picture identification. Quantities are limited to 150 households per food pantry. Last day to sign up for the program is April 18.
Health & Career Fair
Livingston Alumel Chapter of Delta Sigma Theta Sorority, Inc. will have a health ad career fair April 21 at 11 a,m, – 2 p.m. at the Ratliff Center, Demopolis. Area professionals will be on site to present information about career choices. Presenting chair massages will be Yvonne Walker and Nancy Smith and the Ratliff exercise and dance team who will lead a fitness class at 12:30 p.m. Please wear your tennis shoes. Also, there will be healthy snacks, health screening, blood pressure, eye screenings, body composition, hearing test, nutrition information, fitness assessments and diabetic screenings. Please contact any member of the Livingston Alumnae Chapter for further information. Chairing the fair are Shamika Harris, 205-910-1404, and Ciera Winn.
School Announcements
The Hale County College and Career Academy Theatre Department
April 26 Performances: 8:30 a.m. – $3; 12:30 p.m. – $3; 7:00 p.m. – $5. All proceeds go to fund the drama department. Fifty special tickets for Dinner Theatre will be sold for $10 each for the evening performance. Dinner will include catfish, hushpuppies, coleslaw, baked beans, dessert, and tea. For the evening performance, fifty guests will serve as the "jury." During the day performance, the audience will serve as the "jury."
Auburn University'S Fundraising Campaign Record-Breaking Success
Auburn University recently completed the most successful fundraising campaign in its history, raising more than $1.2 billion. The university announced this historic milestone during Saturday's A-Day game at Jordan-Hare Stadium.
In addition to breaking university records, Because This is Auburn — A Campaign for Auburn University, which concluded Dec. 31, 2017, surpassed previous state efforts, making Auburn the first university in Alabama to raise more than $1 billion in a fundraising campaign. For more information, visit www.becauseauburn.org.
New Name for UA's Culverhouse Business School
The business college at The University of Alabama today announces that it is implementing its new name: Culverhouse College of Business.
This name change was approved by The University of Alabama Board of Trustees and other parties, including the Culverhouse family that has been a longtime supporter of the College.
Study Shows Effect Of Waiting Periods For Gun Sales On Suicides
Research authored by Fredrick Vars, professor of law in UA's School of Law (along with Griffin Edwards and Joshua J. Robinson of UAB, and Erik Nesson of Ball State University), found that a purchase delay reduces firearm‐related suicides by between 2 and 5 percent. Purchase delays are not associated with statistically significant changes in homicide rates. The study, "Looking Down the Barrel of a Loaded Gun: The Effect of Mandatory Handgun Purchase Delays on Homicide and Suicide," published in March in The Economic Journal. For more information, contact Monique Fields, manager of communications in the law school, 205-348-5195 or mfields@law.ua.edu, or contact Vars directly, 773-331-6605 or fvars@law.ua.edu.
Gender Inequality After 55 Years Of The Equal Pay Act
Lawyers and legal experts will discuss the Equal Pay Act of 1963 during a symposium at the UA School of Law beginning at 9 a.m. Friday, April 13, in the Bedsole Moot Court Room. More than half a century has passed since the enactment of the Act, and the gender wage gap continues to be a stark reality for many – particularly for women of color and transgender people. For more information, contact Monique Fields, manager of communications in the law school, 205-348-5195 or mfields@law.ua.edu.
*Paid advertisements below*

Jason Guynes to exibit work at UWA
The University of West Alabama is proud to announce that its former Fine Arts Department chair, Jason Guynes, will exhibit a group of his paintings entitled Unrealistic Expectations in Webb Hall Gallery during the months of April and May. There will be an opening reception for Mr. Guynes' exhibit on Thurs., April 19 from 1-3 p.m. The regular gallery hours are 8-5 p.m. Mon.-Fri. Jason Guynes is currently a professor of art and chairperson of the Department of Art and Art History at the University of Alabama. He holds the MFA from Tulane University and the BA in Art from Belhaven College. He has had academic appointments at universities in Tennessee, Okla. and Alabama and has been working in academia for twenty-five years serving as a chairperson for twenty-two years. While at the UWA, Livingston, he founded and served as director of the UWA Outdoor Sculpture Exhibition, an ongoing national exhibition of outdoor sculpture, and he also served as president of the Sumter County Fine Arts Council. At the University of South Alabama, he was a professor of art and served as chair of the Department of Visual Arts. Guynes exhibits his work nationally in competitions, galleries and museums. Though Guynes works extensively in oil on canvas and with drawing media, for the past fifteen years, his primary focus has been murals. He has completed both public and private commissions throughout the United States with major commissions in Meza, Ariz., Joplin, Mo., Philadelphia, Pa., Livingston and Mobile. The mural that he painted in Livingston is in the private dining room of the Bell Conference Center on the campus of the University of West Alabama. The Mobile Arts Council named Guynes 2014 Artist of the Year in the Eleventh Annual Greater Mobile Arts Awards. In 2017 he received the Best of Show award at the St. Tammany Art Association 52nd Annual National Summer Show. The juror for this event was William A. Fagaly, curator emeritus for the New Orleans Museum of Art and the former Francoise Billion Richardson curator of African Art at the New Orleans Museum of Art (NOMA). He resides in Tuscaloosa, with his wife, Melissa, and his children, Britt and Isabella.
Visitors explore, grow and connect at the Sucarnochee Folklife Festival
On April 21 become submerged in the rich culture of the Black Belt region at the Sucaronochee Folk Festival. Indulge in unique food, relax with live music and make personal crafts in Livingston, Alabama on the Courthouse Square.
From 9 a.m. to 4 p.m., the Center for the Study of the Black Belt encourages visitors to dive head first into the area's hidden culture and become a part of the region's forgotten traditions. With live demonstrators, art exhibitors, a cooking competition, bouncy house, ghost walks and much more, downtown Livingston is turned into a cultural social hub thriving with energy and history.
A member of the event committee, Dr. Tina Jones said the event is an "educational but fun experience."
At the event, located at 115 Franklin Street Livingston, Alabama, visitors are encouraged to join in the activities and enjoy home grown produce, handmade crafts and traditional home cooked food.
"There are a number of competitions such as cooking cornbread, fixings such as potato salads, baked beans and canned items like jelly and pickles," Jones said. There is a small fee entry fee of $5 for the cooking competition, but as Jones said, "The winner will receive bragging rights."
The day will have guests such as Laura Spencer, a local entrepreneur who advocates creating organic and natural products for her family and customers. Estelle Jackson, a seventh-generation basket weaver offering demonstrations and lesson in basket weaving and musician Danny Buckalew and friends will be providing music and entertainment throughout the day.
Visitors can grab a blanket and bask in the heat of sunny Alabama while they enjoy music, graze on fried Oreos, pork skins and funnel cakes, while experiencing Alabama's Black Belt firsthand.
University of West Alabama senior Taylor Brackin said, "The event is a really fun way to get students to socialize, enjoy great food and just enjoy being a part of such a unique area."
Sponsors for the Festival include the University of West Alabama's Division of Economic Development and Outreach who manages The Center for Study of the Black Belt and the Black Belt Museum, The City of Livingston, UWA Department of Fine Arts, Alabama State Council on the Arts, the Alabama Bicentennial Commission, The Sumter County Record-Journal, The Sumter County Chamber of Commerce and The Sumter County Commission. For more information on the Sucarnochee Folklife Festival, please call (205) 652-3828, email centerforblackbelt@uwa.edu or grobbins@uwa.edu.
To download Blue Ribbon food contest forms, visit www.centerforblackbelt.org.
*Paid story advertisements above*
Engagements/Weddings: should be submitted four to six weeks in advance of the date. Photos may NOT be printed out on regular copy paper, but only on photo paper or e-mailed. When e-mailing a photo please send the original high resolution .jpg file and do not attempt to edit the photo in any way. We can not accept photos pulled/ downloaded/ copied from the internet, such as from Facebook. To add any form of "Friends and family are invited by means of the press" will cost as a advertisement, otherwise the first announcement is free of charge. If the announcement must be in color there is a $50 fee. Announcements MUST be proofed before we will run them.
Anniversaries: 50th, 60th, 70th, 80th year anniversary's with a photo and write up are free. There is a charge for personal messages included with these. Other anniversary years are not free and will be charged as a advertisement. Church/Community Announcements: are free as long as there are no personal messages and the event is not being charged for (love offerings do not count). Please keep the announcement to one paragraph with who is presenting the event, what the event is, date, time, where it will be held and contact information.
90th and 100th + Birthdays: Unless the birthday is announced in a social column, we charge for it to be in the paper as a advertisement. The exception: If the celebrant is either 90 or 100 years old or older than 100. You may send a photo to times@mound.net with a short write up or drop one off at the office in Moundville. When e-mailing a photo, please send the original high resolution .jpg file and do not attempt to edit the photo in any way. We can not accept photos pulled/downloaded/copied from the internet, such as from facebook. No personal messages may be included in the write up. Thank you's, from the family, with Love, religious mentions and quotations, ect.
Births: You may send a photo to times@mound.net with a short write up or drop one off at the office in Moundville. Please include the height (length), weight, time of birth and family members including mom, dad, grand parents and great grandparents if you prefer. Many of our forms on our website at the top of the page. They are in .pdf format. When e-mailing a photo please send the original high resolution .jpg file and do not attempt to edit the photo in any way. We can not accept photos pulled/downloaded/copied from the internet, such as from facebook. No personal messages may be included in the write up.
Five Generation Family Reunions: Submit one photo of the entire family along with a list of the family members in the photo from left to right, front row to back row of each family member. Please remember if you include a write up DO NOT place any personal messages or mentions of businesses in your story. Obits: ARE FREE and MUST come from the Mortuary, probate judge or company taking care of arrangements. No Exceptions! Please email them to times@mound.net. Obituary photos and Cards of Thanks must be paid for in advance.