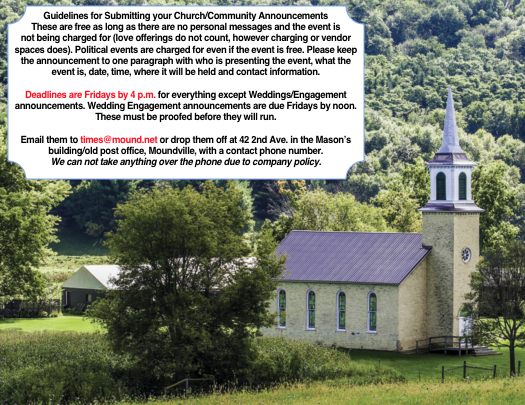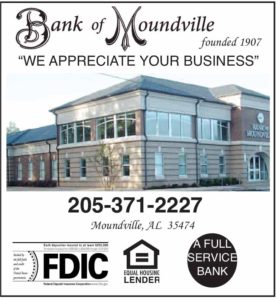 Hale County Animal Shelter Pet of the Week
Precious Penny! She is a 2-3 year old, mixed with a little boxer, very sweet girl who would make any family a good pet. Shelter hours are Monday 10-12 and Saturday 10-2. Remember to always spay or neuter your pets!
Submitted by Laurie Nevin, Hale County Animal Shelter, 334-352-2000.
VFW Post 5377 Meeting
Attention all members of VFW Post 5377 and all veterans who are eligible for membership in our organization, this announcement is to inform you that our next regularly scheduled meeting will be held on July 10th, 2018 at 6 p.m. We will be meeting in the Training Room, located in the basement at Bryan W. Whitfield Memorial Hospital. As we approach the 242nd year marking the birth of this Great nation let us not forget to celebrate the freedoms and liberties we enjoy and also help us make sure that those brave Men and Women who sacrificed so much for this nation are remembered. Now would be an ideal time for all of you Veterans who served this nation at war to become a member of the oldest American Veterans organization and don't forget to bring your DD Form 214 with you when you attend, that way we can sign you up on the spot. Remember "no one does more for Veterans than we do." We need you, your energy and ideas as we continue to serve this great nation, our community and our fellow Americans.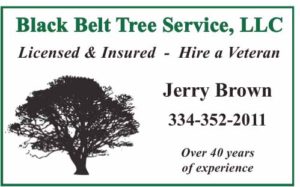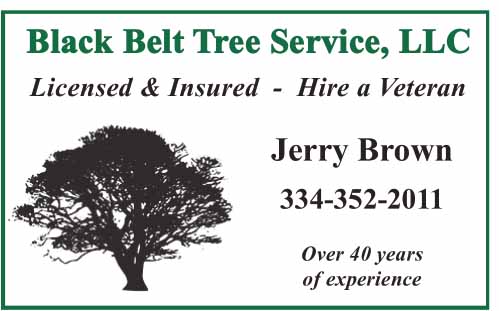 Mt. Nebion Baptist 175th Anniversary Homecoming
Mt. Nebion Baptist Church, Akron, will have homecoming July 22. Come celebrate out 175th Anniversary. Service will begin at 10:45 a.m. Covered dish lunch at 12. Cahaba River Band from Bible Country will be the guest singers at 1:30 p.m.
Red Cross Issues Urgent Call For Blood Donors
An emergency blood shortage is prompting the American Red Cross to issue an urgent call for eligible donors of all blood types – especially type O – to give now and help save lives. The Red Cross escalated its call for blood and platelet donors after a difficult Independence Day week for donations. More than 550 fewer blood drives were organized by businesses and other community groups last week than during a typical week as individuals across the country celebrated the holiday and enjoyed summer activities. This could equate to as many as 15,000 fewer donations than needed, causing donations to now be distributed to hospitals faster than they come in. To schedule an appointment to donate, use the free Red Cross Blood Donor App, visit RedCrossBlood.org or call 1-800-RED CROSS (1-800-733-2767). The Red Cross has added about 6,500 additional appointment slots at donation centers and community blood drives across the country over the next few weeks to accommodate more donors. Donation appointments and completion of a RapidPass online health history questionnaire are encouraged to help reduce the time it takes to donate.
Looking for Korean War Vets
The South Korean government wants to give Ambassador for Peace medals to Korean war veterans. Belinda Bazinet, PI Officer of Ala. Dept. of Veterans Affairs is trying to locate veterans before she organizes the ceremony. Contact Belinda at 334-242-5084 or on the web at www.vaalabama.gov.
The West Alabama Rural Planning Organization (RPO) Meetings
1. Citizens Transportation Advisory Committee (CTAC); Hale County – July 17, 5 p.m. – Moundville Library, 279 Market Street, Moundville; Technical Coordinating Committee (TCC), Thurs., Aug. 9, 10 a.m.; RPO Policy Committee, Fri., Aug. 10, 10:30 a.m. The Technical Coordinating Committee and Policy Committee meetings will be held at the West Alabama Regional Commission located at 4200 Hwy. 69 N., Northport. The committees will discuss the update of GIS map files and the Fiscal Year 2019 RPO Work program at the meetings. The draft Work Program is posted on the WARC website (https://www.warc.info/rpo-documents/). In addition, a representative from the Alabama Department of Transportation Local Transportation Bureau will make a presentation on the High Risk Rural Road Program at the Policy Committee meeting. The RPO serves as a transportation planning process for the rural areas of west Alabama and provides a formal link between the Alabama Department of Transportation (ALDOT) and the local governments. The counties served by the RPO include Bibb, Fayette, Greene, Hale, Lamar, and Pickens. The RPO provides government officials and citizens in these counties an opportunity to advise the ALDOT on road, bridge, and transit projects. All of the meetings are open to the public. Anyone requiring special assistance should contact the WARC at least 48 hours prior to the meeting. For special assistance call the WARC at (205) 333-2990.
VBS Community Baptist Church
Grab your megaphones, lace up you cleats, and tune up your horn. It's time to gear up for the big game! Join us for a week of preparing for life's big game at Game on! Kids will begin each day in the field house where they will be equipped to dig deep into God's word. They will learn that God has given them everything they need through His divine power. From the field house, kids will make their way to the concession stand for tasty snacks. Kids will make crafts, and play fun games. We will end each day at the praise rally, where we will sing cool songs, and learn about missions. On our final evening, we hope family and friends will join us at 8 p.m. for our final praise Rally. Afterwards, you can tour the Field House, and taste some of the snacks we had throughout the week. It's Vacation Bible School time at Community Baptist Church Children age 3 years through 6th grade are admitted free from July 14-18, Sat., and Sun, 2-4:30 p.m.; 6:30-8:30 p.m. For more information: Facebook cbcyrocks@HavanaJunction, embil cbcyrocks@aol.com. Game on will be an event to rememeber. Come join us.
Arts Council Grant Applications Accepted Through Oct. 1
The Arts Council of Tuscaloosa is announcing its annual Small Grants Program, awarding projects by Tuscaloosa County artists and non-profit organizations. Grants to local teachers for arts related projects are also available through the Community Foundation's Arts in Education Grant. The Arts Council is now accepting grant applications from local artists and organizations for upcoming projects taking place between Oct. 1, 2018 and May 15, 2019. The deadline for applications is Oct. 1, 2018 with recipients announced by Oct. 31, 2018. A one-to-one match of funds is required for those applying for grants. Organizations may apply for Small Grants Program awards for such projects as exhibits, festivals, residencies, consultants, attendance at seminars, institutes, workshops by artistic and/or administrative staff and productions. Professional artists may apply for grants covering pilot or short-term projects or opportunities such as seminars, workshops, conferences, or apprenticeships with master artists. Since the advent of the Small Grants Program in 1986, local artists and organizations have received more than $140,000. The maximum Small Grant available to organizations is $1000 and $750 to individuals. The Arts in Education Grant provides funds that are specifically earmarked for arts related projects through the Community Foundation of West Alabama. Local educators pursuing any arts related project can apply for funding from the Foundation through The Arts Council with a deadline of Oct. 1, 2018 for grant activities which will be taking place between Oct. 1, 2018 and May 15, 2019. Guidelines and applications for both grant programs are available online at www.tuscarts.org/smallgrants. Additional information is available to individuals or groups interested in applying by contacting Sharron Rudowski, Education Director, at education@tuscarts.org or 345-9801. For more information about The Arts Council or Bama Theatre visit tuscarts.org or follow the group on Facebook at "The Arts Council – Bama Theatre – Cultural Arts Center" and Twitter. Call 205-758-5195 for further information.
Marengo Co. History & Archives Museum Native American Tools
The Marengo County History & Archives Museum presents a hands-on exhibit of tools and weapons used by Native Americans on Saturday, July 14, 2018, 11:00 am – 1pm at the museum located in the Rosenbush Building. This event is part of and supported by the 200 Alabama Bicentennial Commission. Join us as we welcome retired U.S. Marine and Native American weapons expert Bill Skinner. Bill will display and discuss an assortment of implements used by the Southeastern Native Americans. This event will be held in the parking lot adjacent to the museum. Come out and experience a wonderful chance to see him demonstrate the different aspects of tools and weapons and teach how they were used and made. Bill is a native of Thomaston, Alabama and a long-standing volunteer at the Moundville Archeological Park. Join us for an opportunity to learn more about this fascinating aspect of Native American culture! For more information please contact Mary Jones-Fitts at 334-341-3439. This event is free and open to the public.
Beef Confrence in Auburn Aug. 18
Cow-calf producers across the state will gain valuable insight on how to overcome challenges in the cattle business during the Auburn University Department of Animal Sciences' 2018 Beef Cattle Conference Saturday, Aug. 18, 8 a.m.-3 p.m., at the Ham Wilson Livestock Arena at 650 S. Donahue Drive in Auburn. The registration fee will be waived for Alabama county cattlemen chapter presidents who register at least three of their paid members. Because space is limited, producers are encouraged to register early at https://aub.ie/beef. For more information on the conference, registration, corporate partnerships or youth discounts, contact the Department of Animal Sciences at 334-844-1521.
School Announcements
Saturday In The Park
UA's Moundville Archaeological Park will host Saturday in the Park from 11 a.m. to 3 p.m. every Saturday through Aug. 4. Each weekend offers a new activity for attendees, including sessions on tools and weapons, flintknapping, and pottery firing, among others. Saturday in the Park activities are free with paid park admission. Saturday in the Park is open to the media. To better determine a precise date and location for interviews, contact Bryant Welbourne, UA Strategic Communications, at bryant.welbourne@ua.edu.
"Shelton State Blitz!"
Shelton State Community College will partner with the Demopolis Career Center for "Shelton State Blitz!" on Thurs., July 19 at 9 a.m. at the Demopolis Higher Education Center. This free event will assist prospective students with enrollment, placement testing, financial aid, and Workforce Innovation and Opportunity Act (WIOA) eligibility. Attendees are encouraged to bring photo identification, their social security card, income verification documents, and their 2016 federal tax return. Income may be verified with a public assistance benefit letter, such as food stamps, SSD, or SSI. A paycheck stub from within the last six months may also be used. Attendees under the age of 24 must bring tax returns from a parent or legal guardian. The Demopolis Higher Education Center is located at 186 Field of Dreams Drive in Gallion. For more information, contact Josie Cox at 205.391.5881 or jcox@sheltonstate.edu.
Teens Learn About Media
UA's College of Communication and Information Sciences will host its annual Communication and Media Preview, or CAMP, workshop July 10-14. During CAMP, high school students will practice skills and improve knowledge related to the fields of communication and media, develop connections with aspiring communicators and become familiar with the college experience.
Student Team Selected For Antenna Contest
A team of UA engineering students is one of six selected as finalists in an international contest to design an antenna system to locate radio signals. For more information, contact UA Strategic Communications at 205-348-5320.
*Paid advertisements below*
The Tuscaloosa County Preservation Society has announced the lineup for its 2018 Summer Lecture Series. On August 9, Valerie Pope Burns, author and historian, will be the last speaker featured in this years Lecture Series. She will speak about her book "Visions of the Black Belt." Ms. Burns presents her subject, the Black Belt, as a region of great beauty as well as contrasts. As the center of the prosperous cotton trade it was once an area of great wealth. Today, the land remains much as it was, beautiful but unchanged and untouched by the ecconomic growth that much of the South has experienced.
Lovely and haunting pictures by photographer Robin McDonald accompany Burn's insighful comments on a place that distinctly resonates the past. "Visions of the Black Belt" will be available at the lecture.
All lectures will be held at the Jemison Van de Graaf Mansion, 1305 GreensboroAve. Receptions for each lecture will be at 5:15p.m. lectures at 5:45p.m. Cost is $5 per person. Members are free. For additional information contact the Tuscaloosa County Preservation Society at 758-2238 or visit historictuscaloosa.org.
*Paid story advertisements above*
Engagements/Weddings: should be submitted four to six weeks in advance of the date. Photos may NOT be printed out on regular copy paper, but only on photo paper or e-mailed. When e-mailing a photo please send the original high resolution .jpg file and do not attempt to edit the photo in any way. We can not accept photos pulled/ downloaded/ copied from the internet, such as from Facebook. To add any form of "Friends and family are invited by means of the press" will cost as a advertisement, otherwise the first announcement is free of charge. If the announcement must be in color there is a $50 fee. Announcements MUST be proofed before we will run them.
Anniversaries: 50th, 60th, 70th, 80th year anniversary's with a photo and write up are free. There is a charge for personal messages included with these. Other anniversary years are not free and will be charged as a advertisement. Church/Community Announcements: are free as long as there are no personal messages and the event is not being charged for (love offerings do not count). Please keep the announcement to one paragraph with who is presenting the event, what the event is, date, time, where it will be held and contact information.
90th and 100th + Birthdays: Unless the birthday is announced in a social column, we charge for it to be in the paper as a advertisement. The exception: If the celebrant is either 90 or 100 years old or older than 100. You may send a photo to times@mound.net with a short write up or drop one off at the office in Moundville. When e-mailing a photo, please send the original high resolution .jpg file and do not attempt to edit the photo in any way. We can not accept photos pulled/downloaded/copied from the internet, such as from facebook. No personal messages may be included in the write up. Thank you's, from the family, with Love, religious mentions and quotations, ect.
Births: You may send a photo to times@mound.net with a short write up or drop one off at the office in Moundville. Please include the height (length), weight, time of birth and family members including mom, dad, grand parents and great grandparents if you prefer. Many of our forms on our website at the top of the page. They are in .pdf format. When e-mailing a photo please send the original high resolution .jpg file and do not attempt to edit the photo in any way. We can not accept photos pulled/downloaded/copied from the internet, such as from facebook. No personal messages may be included in the write up.
Five Generation Family Reunions: Submit one photo of the entire family along with a list of the family members in the photo from left to right, front row to back row of each family member. Please remember if you include a write up DO NOT place any personal messages or mentions of businesses in your story. Obits: ARE FREE and MUST come from the Mortuary, probate judge or company taking care of arrangements. No Exceptions! Please email them to times@mound.net. Obituary photos and Cards of Thanks must be paid for in advance.