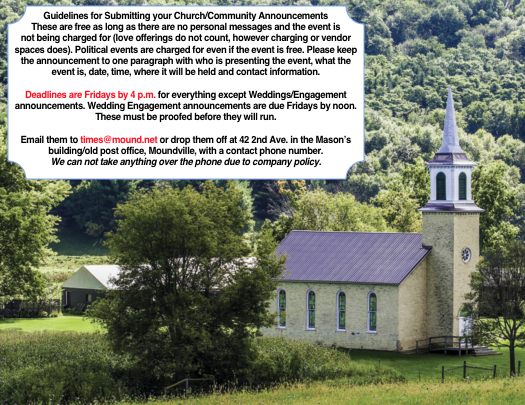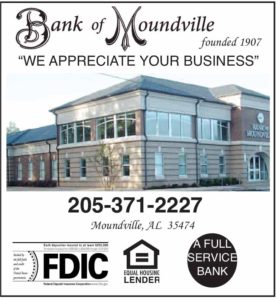 Hale County Animal Shelter Pet of the Week
Sweet Trixie is full of personality, loves to play and is kennel trained! Trixie is 9-12 month old bull dog mix and approximately 35 pounds who would make a good addition to your family. Shelter hours are Monday 10-12 and Saturday 10-2. Help fight pet over population by always spaying and neutering your pets.
Submitted by Laurie Nevin, Hale County Animal Shelter
Taylor's Chapel Nazarene 4th Sunday Singing
Taylor's Chapel Nazarene Church, Co. Rd. 49, would like to invite everyone to it's 4th Sunday Singing March 25 at 6 p.m. A covered dish supper will follow at 7 p.m. Guest singers will be Carl and Pat Lowery.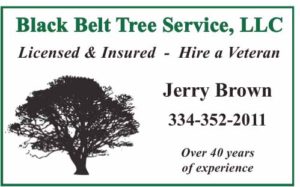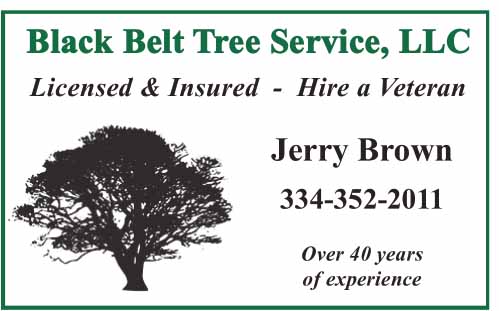 2018 Hale County Alabama Kidney Walk
2018 Hale County Alabama Kidney Walk will be Sat., April 14 at Lions Park, 701-759 Greensboro, with registration at 8 a.m. and walk 9- noon. Donations are welcome and there is a small fee for registration. Please make checks or money orders to Alabama Kidney Foundation. For more information contact Wynell A. Gardner, PO Box 222, Greensboro, AL 36744. Free food and drinks, childrens activities and prizes awarded to top three doners: individual/groups or organizations. Last year the Alabama Kidney Foundation provided assistance to thousands of kidney patients in need for daily living needs like medication, high utility bills, handicap equipment, and treatment related transportation. The Kidney Walk also funds the annual Stocking Stuffer project, public awareness and patient education programs of the AKF.
West Alabama Regional Commission Board of Directors Meeting
There will be a regularly scheduled meeting of the West Alabama Regional Commission Board of Directors on March 22 at 11:45 a.m. in the Conference Room of the West Alabama Regional Commission, Building One, 4200 Highway 69 North, Northport. Presiding will be Glen Allen Mayor and Chair of the Board of Directors of the West Alabama Regional Commission, the Honorable Allen J. Dunavant. The meeting is open to the public. If you plan to attend, please call in advance. Anyone requiring special assistance should contact the West Alabama Regional Commission office at least 48 hours prior to the meeting. Should you have any questions, need additional information or special assistance, please call (205) 333-2990, Ext. 202.
BBCF 2018 Grant Cycle Starts Now
Through continued support from the Alabama State Council on the Arts and the National Endowment for the Arts, BBCF announces its 2018 Arts Grant Cycle! We will award $80,000 in total funding across our 12-county service area of the Alabama Black Belt for arts grants and arts education grants. Full Schedule – Mandatory Grant Workshops: (Attendance at one workshop required to apply.)In our areas: March 17 – Livingston (10 a.m. -12 p.m.), University of West Alabama (Inside Land Hall). Questions? Contact our Arts Programs Officer, Angie Soule' at asoule@blackbeltfound.org or by calling 334-874-1126 with any questions regarding qualifications or attendance.
Community Foundation Grant Applications Now Available
The Community Foundation of West Alabama announces its Spring Grant Cycle. Grant applications for the community grants are available for 501(c)(3) nonprofit organizations only. Applications must be postmarked no later than April 1. Those interested are encouraged to download the grant applications from our website at www.thecfwa.org or you may call the CFWA office at 205-366-0698.
School Announcements
Students Provide Free Tax Prep Services For Area Families
Free tax preparation services for working families in the Tuscaloosa area are available at the McDonald Hughes Community Center and the Tuscaloosa Public Library (main branch), according to UA's Center for Ethics & Social Responsibility. Services are available to working families making up to $54,000 a year with children in the home or $20,000 a year without children in the home. Tax services are provided by UA students. Alabama residents interested in scheduling a free tax preparation appointment should call 1-888-99-TAX-AL. For more information, contact, Megan Bailey, the center's curriculum development director,at megan.bailey@ua.edu, 205/348-1691, or Lindsey Thomas, assistant director, lmthomas@ua.edu or 205/348-6491. For assistance, contact UA communications, 205/348-5320 or the center's Jessica Lovett, research project coordinator, 205/348-6495.
Alabama State Department Of Education To Offer Training For At-Risk Afterschool Program
The At-Risk Afterschool Program gives children and teenagers the healthy snacks or meals they need and draws them into constructive activities that are safe, fun, and filled with opportunities for learning. The Alabama State Department of Education (ALSDE), Child and Adult Care Food Program (CACFP), is currently seeking sponsors to operate the 2018-2019 At-Risk Afterschool Program for Alabama children.
Qualified sponsors are reimbursed for preparing and serving meals to eligible children at their sites at 8:30 a.m.-3:30 p.m. on: July 19, Aug. 2, Aug. 30, Nov. 29 at Gordon Persons Building Auditorium, Plaza Level, 50 N. Ripley Street, Montgomery, AL 36130.
Meals and/or snacks may be served to children in places such as schools, learning centers, community centers, and churches.
Training will be provided for sponsors who operate this beneficial, but widely underutilized program that provides snacks or meals to children in needy areas without regard to race, color, national origin, sex, age, or disability.
Youth.gov states that programs such as At-Risk Afterschool are well positioned to promote health and nutrition among young people because these programs: serves many groups of children who are at risk of not maintain a healthy weight; occurs during a time when children are likely to be sedentary if not given active options; reaches children at the developmental stage when they are forming the health patterns they will carry into adulthood; provides meals and snacks that can serve as nutritious examples for dietary habits; acts as liaisons to parents who make critical nutrition and physical activity decisions for their children.
Potential sponsors may contact Kimberlei Ruggles via mail at Alabama State Department of Education, P.O. Box 302101, Montgomery, AL, 36130-2101; via telephone at 334-242-9376; or via e-mail at kruggles@alsde.edu.
*Paid advertisements below*
##
The Order of the Eastern Star of the State of Alabama District 14 will host the 1st Annual Scholarship Banquet Saturday March 24, 2018 at the Pickens County Service Center, 20 Phoenix Avenue Carrolton, Alabama; the speaker for this occasion will be Alabama State House Representative, District 71, A. J. (Artis) McCampbell. Tickets are available now, and you can purchase them from Joshua Griffin at 205-499-2458.
"Taking a Second Look…": Southern Photography Exhibit and Workshop
The Greensboro Opera House and the Newbern Library are collaborating in a two day celebration of southern photography: "Taking a Second Look; William Christenberry and Beyond . . ."
*Paid advertisement*
Engagements/Weddings: should be submitted four to six weeks in advance of the date. Photos may NOT be printed out on regular copy paper, but only on photo paper or e-mailed. When e-mailing a photo please send the original high resolution .jpg file and do not attempt to edit the photo in any way. We can not accept photos pulled/ downloaded/ copied from the internet, such as from Facebook. To add any form of "Friends and family are invited by means of the press" will cost as a advertisement, otherwise the first announcement is free of charge. If the announcement must be in color there is a $50 fee. Announcements MUST be proofed before we will run them.
Anniversaries: 50th, 60th, 70th, 80th year anniversary's with a photo and write up are free. There is a charge for personal messages included with these. Other anniversary years are not free and will be charged as a advertisement. Church/Community Announcements: are free as long as there are no personal messages and the event is not being charged for (love offerings do not count). Please keep the announcement to one paragraph with who is presenting the event, what the event is, date, time, where it will be held and contact information.
90th and 100th + Birthdays: Unless the birthday is announced in a social column, we charge for it to be in the paper as a advertisement. The exception: If the celebrant is either 90 or 100 years old or older than 100. You may send a photo to times@mound.net with a short write up or drop one off at the office in Moundville. When e-mailing a photo, please send the original high resolution .jpg file and do not attempt to edit the photo in any way. We can not accept photos pulled/downloaded/copied from the internet, such as from facebook. No personal messages may be included in the write up. Thank you's, from the family, with Love, religious mentions and quotations, ect.
Births: You may send a photo to times@mound.net with a short write up or drop one off at the office in Moundville. Please include the height (length), weight, time of birth and family members including mom, dad, grand parents and great grandparents if you prefer. Many of our forms on our website at the top of the page. They are in .pdf format. When e-mailing a photo please send the original high resolution .jpg file and do not attempt to edit the photo in any way. We can not accept photos pulled/downloaded/copied from the internet, such as from facebook. No personal messages may be included in the write up.
Five Generation Family Reunions: Submit one photo of the entire family along with a list of the family members in the photo from left to right, front row to back row of each family member. Please remember if you include a write up DO NOT place any personal messages or mentions of businesses in your story. Obits: ARE FREE and MUST come from the Mortuary, probate judge or company taking care of arrangements. No Exceptions! Please email them to times@mound.net. Obituary photos and Cards of Thanks must be paid for in advance.