Leaderboard
Church & Community Events
2021 Upcoming Holiday deadlines: We will be closed for Memorial Day. We will be closed for Labor Day. Deadline is Friday, Nov. 19 for Thanksgiving Edition and will be closed for the Thanksgiving Holidays. Deadline is Friday, Dec. 3 for Santa Letters. Deadline is Monday, Dec. 20 for the Christmas and New Years Editions. MvT Will be closed Dec. 23-Jan. 2 for the Christmas & New Years Holidays.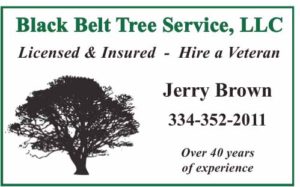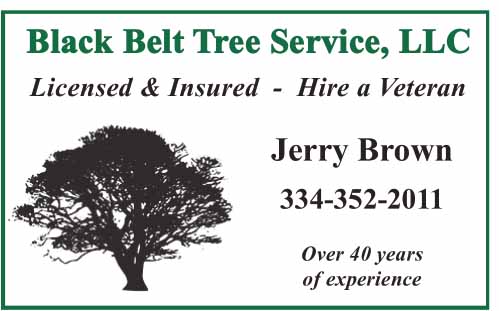 The Alabama Department of Public Health (ADPH) is partnering with Count the Kicks, an evidence-based stillbirth prevention public health campaign, to educate and empower expectant parents in Alabama about the importance of tracking fetal movement in the third trimester of pregnancy. One out of every 113 pregnancies in Alabama ends in stillbirth, according to the Alabama Center for Health Statistics.
Count the Kicks teaches the method for, and importance of, tracking fetal movement during the third trimester of pregnancy. Research shows the benefits of expectant moms tracking their baby's movements daily and learning how long it normally takes their baby to get to 10 movements. After a few days, moms will begin to see a pattern, a normal amount of time it takes their baby to get to 10 movements. If their baby's "normal" changes during the third trimester, this could be a sign of potential problems and is an indication that the expectant mom should call her healthcare provider.
During the COVID-19 pandemic, expectant moms have reported changes to their regularly scheduled prenatal visits and an increase in telehealth visits. Now is an especially important time for expectant women to track their baby's movements every day in the third trimester. By doing so, expectant moms will have the peace of mind to know when things are all right and when things have changed.
Thanks to the partnership with ADPH, maternal health providers, birthing hospitals, social services agencies, childbirth educators and other providers in Alabama can order FREE Count the Kicks educational materials (available at https://countthekicks.org/) to help them have the kick counting conversation with expectant parents.
Count the Kicks also has a free app available in the iOS and Google Play app stores that provides expectant moms a simple, non-invasive way to monitor their baby's well-being every day. The Count the Kicks app is available in 12 languages, including English, Spanish and Haitian-Creole, and its features include a kick-counting history, daily reminders, and the ability to count for single babies and twins. Nearly 3,000 expectant women have downloaded the app in Alabama already.
According to ADPH, Alabama lost approximately 527 babies to stillbirth during the time period of 2014-2018. In Iowa, where Count the Kicks began, the state's stillbirth rate dropped by nearly 32 percent in the first 10 years of the campaign (2008-2018). Iowa's rate went from 33rd worst in the country to one of the lowest, while the country's rate remained relatively stagnant. ADPH is hoping to bring the same success to Alabama, which would save approximately 169 babies in the state each year.
NATIONAL PREVENTION WEEK
MAY 9 – 15
Montgomery, Ala. – National Prevention Week is celebrated May 9-15, 2021, to increase public awareness and engagements surrounding mental health and/or substance use disorders. The Alabama Department of Mental Health (ADMH), Office of Prevention is proud to partner with the Substance Abuse and Mental Health Services Administration (SAMHSA) to offer learning opportunities to promote this important week.



National Prevention Week is the perfect time to invest in prevention. Community leaders and prevention specialists are standing up to prevent misuse of illegal drugs, opioids, marijuana, tobacco, alcohol, and prevent suicide and mental illness. National Prevention Week provides a chance for schools, communities, and prevention professional to re-focus on prevention efforts.

The three primary goals of National Prevention Week are to:Involve communities in raising awareness about behavioral health issues and implementing prevention strategies and showcasing effectiveness of evidence-based prevention programs.Foster partnerships and collaboration with federal agencies and national organizations dedicated to behavioral and public health; andPromote and disseminate quality behavioral health resources and publications. Throughout National Prevention Week, ADMH's Office of Prevention is offering virtual opportunities to participate. The daily themes will focus on substance use and mental health disorders. In addition, important fact sheets and webinars will be shared with staff and the public.

The 2021 daily themes are:Monday, May 10: Preventing Prescription Drug and Opioid Misuse (Disposal of Unused Medicines: What You Should Know)Tuesday, May 11: Preventing Underage Drinking and Alcohol Misuse (Preventing Underage Drinking and Alcohol Misuse)Wednesday, May 12: Preventing Illicit Drug Use and Youth Marijuana UseThursday, May 13: Preventing Youth Tobacco Use (E-Cigarettes and Vaping) (Vaping Devices (Electronic Cigarette) Drug FactsFriday, May 14: Preventing Suicide (Suicide Prevention Presentation with Sharon Beeman from 11:00 a.m. – 12:00 p.m.)
* The suicide prevention presentation will focus on suicide facts and prevention needs in Alabama. The presentation will review risk factors, warning signs, and protective factors from the Question Persuade Refer (QPR) curriculum. In addition, population shifts within the last few years removing access to lethal means will be discussed, along with how to access available resources.
We encourage young adults to participate in the #YouthLeadingPrevention Video Challenge by identifying youth leaders in programs and encouraging them to create and post videos to their social media accounts (Instagram, Facebook, Twitter, YouTube, etc.) about prevention efforts. Be sure to use the hashtag #YouthLeadingPrevention and follow these steps:

Announce where prevention happens for you in three steps:Fill out and sign the pledgeTake a selfie with the Prevention Happens Here cutoutShare on social media with #PreventionHappensHereTo learn more about National Prevention Week, visit the ADMH Facebook page and join the #PreventionHappensHere challenge today.
Red Cross
Make your appointment to give blood, platelets or plasma with the Red Cross by downloading the Red Cross Blood Donor App, visiting RedCrossBlood.org, calling 1-800-RED CROSS (1-800-733-2767) or enabling the Blood Donor Skill on any Alexa Echo device. Tuscaloosa: 5/10: 11:30 a.m. – 5:30 p.m., University Mall, 1701 McFarland Blvd E.; 5/11: 10 a.m. – 3 p.m., Christ Episcopal Church, 605 Lurleen B. Wallace Blvd.; 5/13: 10 a.m. – 3 p.m., Keller Williams Realty-Tuscaloosa, 1490 Northbank Pkwy #180.;5/27: 1 p.m. – 5:30 p.m., Cyrpress Inn- Pavilion, 501 Rice Mine Rd. N.; 6/3: 3 p.m. – 7 p.m., Calvary Baptist Church- Allan R Watson Annex, 1208 Paul W. Bryant Dr.;. 6/7: 11:30 a.m. – 5:30 p.m., University Mall, 1701 McFarland Blvd E.; 6/9: 8 a.m. – 1 p.m., Spire-Tuscaloosa, 5220 Metro Park Dr.; 6/9: 10 a.m. – 3 p.m., Cypress Inn, 501 Rice Mine Rd. N.
What Programs and Services Should You be Aware of as You Grow Older?
Where do you turn to learn about such information, assistance, guidance and support? There is a local resource very skilled on the topic(s). West Alabama Regional Commission's Area Agency on Aging (AAA) is hosting a drive thru informational workshop on May 27, 2021 from 10:30-12:30 at Hale County Courthouse (front lawn), 1001 Main St., Greensboro, to educate the community on services offered through the agency. This workshop will have AAA staff available to distribute program information, explain eligibility into programs, complete applications, and answer questions. The event is open to anyone aged 60 and over or caregivers to persons over 60. There is no cost for the event and attendees will receive a goody bag when they drive thru. Come learn about the treasure of resources available to you! For more information contact: Tranjula Hamilton, 205-333-2990 ext. 223; tranjula.hamilton@westal.org.
Tuscaloosa VA Medical Center to Host VA Caregiver Support Program Resource Fair
The Tuscaloosa VA Medical Center announced today that it will host a Virtual Caregiver and Family Resource Fair on May 20 from 9 a.m. to 11:30 a.m. The Virtual Resource Fair is an event for families and Caregivers of Veterans to learn about the variety of VA and local community resources available to them. The Caregiver Resource Fair is for caregivers of Veterans of all eras. Representation at the Resource Fair includes: VA Caregiver Support Program; Alabama Institute for Deaf and Blind; TVAMC Telehealth Services; Information on Post Traumatic Stress Disorder; Operation Family Caregiver; TVAMC Nutrition Services; TVAMC Advance Care Planning; University of Alabama Law Clinic; TVAMC Suicide Prevention; Vet Center; Self-Care for Caregivers. This is a free event but requires registration. To register, email Kristen.Hill4@va.gov or call 205-554 -2000 ext.3144. Learn more about the VA Caregiver Support National Program by visiting www.caregiver.va.gov or contact your care team.

The Alabama Symphony Orchestra
Announces Free Spring Serenades!
The Alabama Symphony Orchestra is thrilled to bring a brand new concert series Spring Serenades to living rooms everywhere! This series of virtual programs are designed to engage with music lovers across Alabama, and beyond. The Orchestra is pleased to once again partner with EBSCO Industries INC. and Vulcan Value Partners to make these digital programs accessible to all. Each concert will be available to view for a limited time through the Alabama Symphony Orchestra website, alabamasymphony.org, and previews will be available on their social media channels. To make these performances available to as wide an audience as possible, the Orchestra is making them accessible for free. When viewing the performance, patrons who feel so compelled will have the opportunity to donate online. For more information visit alsymphony.org. Music for Winds and Strings May 7 – 16 at 12 p.m. Carlos Izcaray, conductor, Foote, A Night Piece for Flute and Strings, Mozart/Harmon, Andante & Variations for Clarinet and String Quartet, Barber, Serenade, op. 1 and more; Grieg's Holberg Suite May 21 -30 at 12 p.m. Carlos Izcaray, conductor, Grieg, Holberg Suite and more; Mozart & Saint-Georges, June 4 -13 at 12 p.m. Carlos Izcaray, conductor Mozart, Symphony No. 29, Saint-Georges, Symphony No. 2 and more.
School Events
SSCC Technical Scholarships
As Shelton State Community College looks ahead to its return to normal class schedules in the fall 2021 semester, scholarship applications are being accepted for students interested in various technical programs. Scholarships for the fall 2021 semester are currently available in the following programs: air conditioning and refrigeration, automotive service technology, business office management and technology, child development, computer science technology, culinary arts, diesel mechanics, electrical technology, engineering graphics and design, industrial electronics technology, and modern manufacturing technology. To apply for available technical scholarships, visit sheltonstate.edu/scholarships.
Alabama Environmental Youth Council Accepting New Member Applications
Alabama Environmental Youth Council (AEYC) is seeking applicants for its 2021-2022 term. Council membership is open to current or rising high school students who are passionate about the environment. This is an exciting opportunity for young leaders to work together and engage fellow youth in projects that will preserve, protect, and promote a healthy environment for a sustainable Alabama. AEYC is one of the few completely youth-led environmental organizations in Alabama, and the council currently consists of twenty-two members from across the state. In past terms, AEYC members have organized recycling initiatives, a series of educational webinars, and a school cleanup program. In the coming year, the council hopes to work with new members to explore new projects and advocacy initiatives that will directly connect Alabama youth with their local communities and empower them to drive environmental change. Interested individuals can visit www.aeycouncil.org to complete an application and review member requirements. The deadline for applications is 5 p.m. on Fri., May 28. Alabama Environmental Youth Council (AEYC) is a group of high school students from across Alabama who demonstrate leadership and work toward environmental conservation through education, activism, and community service. Our focus is on caring for Alabama's natural environment in the present and future. To learn more, email us at alabamayouthcouncil@gmail.com, visit our website at www.aeycouncil.org, or follow us on Instagram and Facebook at @aeycouncil.
Greenetrack, Inc. Establishes $10k Scholarship at UWA
Students pursuing a college degree at the University of West Alabama will have a new opportunity to earn a scholarship through the generous support of Greenetrack, Inc. The scholarship is being established through an initial contribution of $10,000. The scholarship is provided by Greenetrack, Inc., to the University of West Alabama Foundation to support students from Greene, Sumter, Hale, Perry, Bibb, Pickens, Choctaw, Marengo, Dallas, and Wilcox counties in west Alabama. To learn more about UWA Alumni scholarships or to apply, visit www.uwa.edu/alumni/scholarships. To show support for scholarships at the University of West Alabama, contact the UWA Development Office at 205-652-3579 or email Amanda P. McRae, development officer, at amcrae@uwa.edu.

SSCC Virtual Parent Chat
Shelton State Community College will host virtual information sessions for parents of incoming students. The College's Virtual Parent Chat sessions will be hosted monthly on Zoom April through August. There is no fee to attend. Virtual Parent Chat 2021 will include a variety of helpful topics including admission, financial aid, and updated methods of instruction. The discussion will close with a question/answer session in hopes of alleviating any anxiety being experienced ahead of the fall semester. To select a date and register for the event, visit https://sheltonstate.formstack.com/forms/virtual_parent_chat_2021. Participants will be contacted by email 24-48 hours prior to the event with additional information. For additional information, contact the Office of Recruiting at recruiting@sheltonstate.edu.
Dolly Parton's Imagination Library
Success By 6 of United Way of West Alabama is proud to provide Dolly Parton's Imagination Library books FREE to children ages birth to 5 years old in Greene, Hale, Marengo, Pickens, Sumter, and Tuscaloosa counties. Once a month, your child will receive a new book by mail. You only need to do two things: register your child and pledge to read the books to him/her. Please, climb on board Dolly Parton's Imagination Library! Since UWWA launched the Dolly Parton Imagination Library: 13,467 children have participated in the program in Greene, Hale, Marengo, Pickens, Sumter, and Tuscaloosa Counties. 10,427 children have "graduated" from the program. 443,856 books have been delivered to children in West Alabama. Sign up at https://imaginationlibrary.com/check-availability/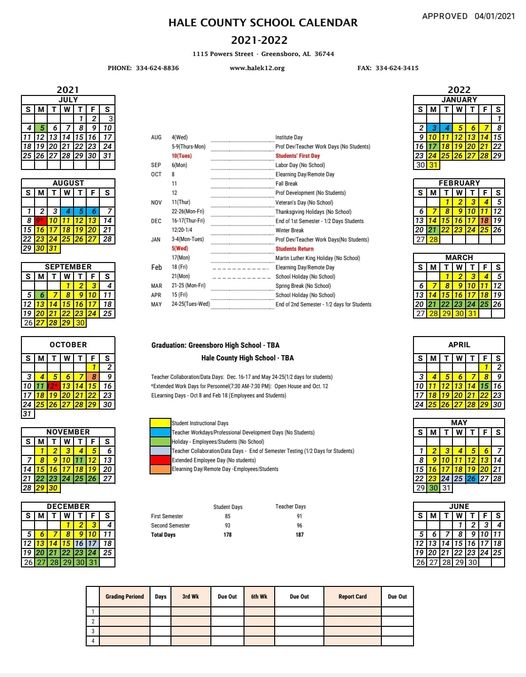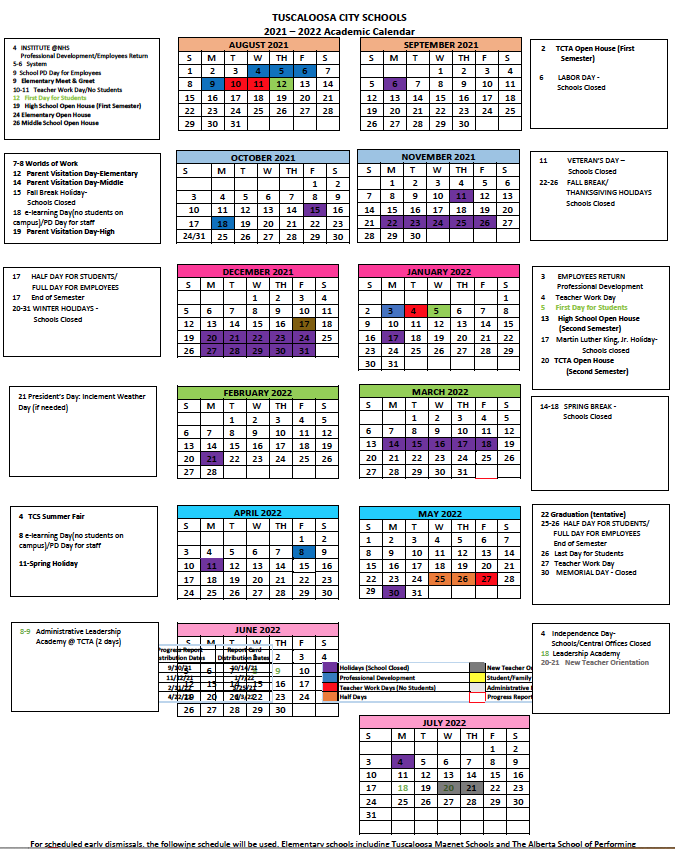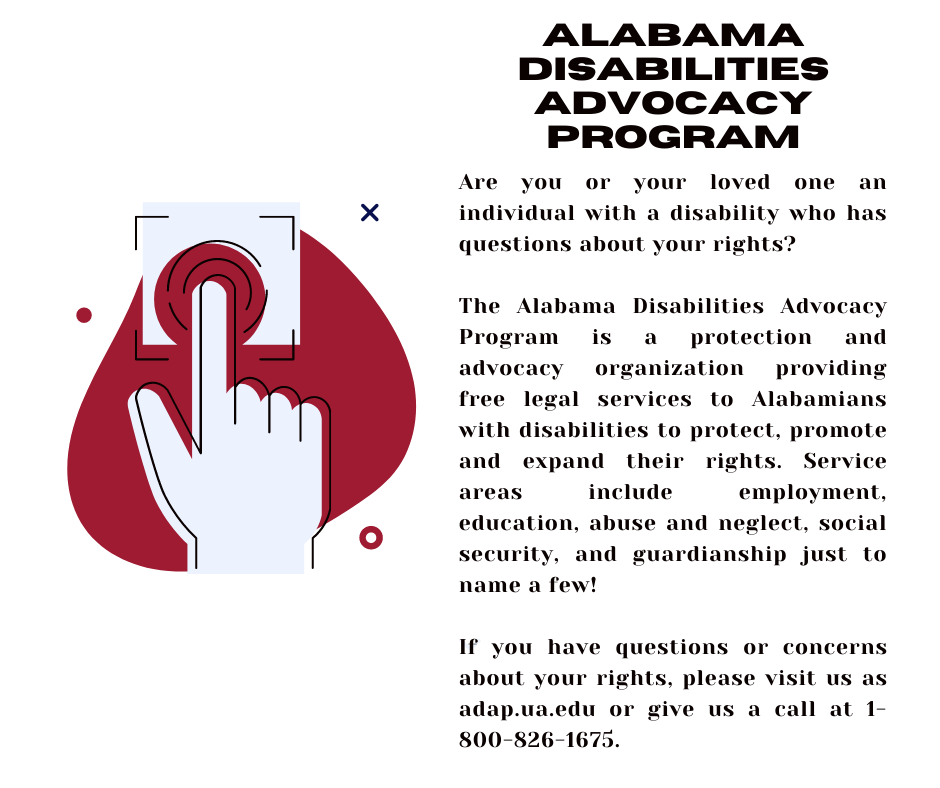 UA CENTER UNVEILS INITIATIVE TO IMPROVE DIVERSITY IN REAL ESTATE INDUSTRY – A new initiative from the Alabama Center for Real Estate at The University of Alabama is designed to bring more people from underrepresented groups into entry-level positions in the real estate industry. REImagined is designed to increase the participation of Black, Hispanic, Asian, Indian, or multi-racial people in real estate careers. The first REImagined program under development, called CORE: Career Opportunities in Real Estate, will be an online credentialing program that will provide remote life and skill-based coaching while preparing participants for entry-level jobs. For more information, contact Cherie Moman, Alabama Center for Real Estate, at 205-348-3324 or cmoman@culverhouse.ua.edu.
UA TO LAUNCH CAMPUS TREE FARM – UA Campus Development has teamed with Facilities and Grounds to begin the initial steps to create a campus tree farm which will be used to propagate many different native plants including camellias, oaks and magnolias. The project for propagation of historical and heirloom trees coincides with the team's goals for the campus to become more self-sustainable and play a key role in the green initiative. The team hopes the project will encourage more members of UA's community to get involved with this new service opportunity. For more information, contact Bryant Welbourne, UA Strategic Communications, at bryant.welbourne@ua.edu.
IN FLY MODEL, GENETIC RESPONSES TO VIRUS BY OLD FLIES PROVE DEADLY – In a study at The University of Alabama, aging fruit flies died faster than younger flies from a viral infection because of different genetic responses, lowering the older flies' tolerance to the infection. The flies in the study, both young and old, were monitored for survival after being given a lethal dose of an RNA virus. The defense mechanism to resist the virus through limiting viral replication was about the same in both young and old flies, but the older flies died faster because there could not withstand the virus' effects as well. For more information, contact Adam Jones, UA communications, at 205-348-4328 or adam.jones@ua.edu.
UA STUDENT RECEIVES BOREN SCHOLARSHIP TO STUDY IN TAIWAN – UA student Ann Williams, of Montgomery, has received a Boren Scholarship to study Mandarin in Taiwan. Boren Scholarships, an initiative of the National Security Education Program, provide funding opportunities for U.S. undergraduate students to study less commonly taught language in such regions as Africa, Asia, Central and Eastern Europe, Latin America and the Middle East. Boren Scholarship recipients represent a vital pool of highly motivated individuals who wish to work in the federal national security arena. For more information, contact Bryant Welbourne, UA Strategic Communications, at bryant.welbourne@ua.edu.