Leaderboard
Hale County Animal Shelter Adoptable Pet of the Week
Precious, fuzzy, collie mixes, Lulu, Charlie and George will be available Saturday for adoption. The only things we are needing now is nutritious dog food, cat food, kitten chow, purina puppy chow, and clumping cat litter.
Submitted by Laurie Nevin, Hale County Animal Shelter, 334-624-8120. Shelter hours Mon. 10-12 & Sat. 10-2.
Church & Community Events
Homecoming at Lake Payne Church of God
Homecoming at Lake Payne Church of God will be Sun., Oct. 6 un Northern Perry County. Morning speaker will be Rev. Travis Connell and the guest singers will be the Revelators from Grove Hill. Morning service will start at 10 a.m. with lunch following at noon and singing to follow afterwards.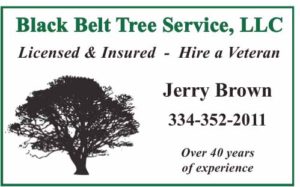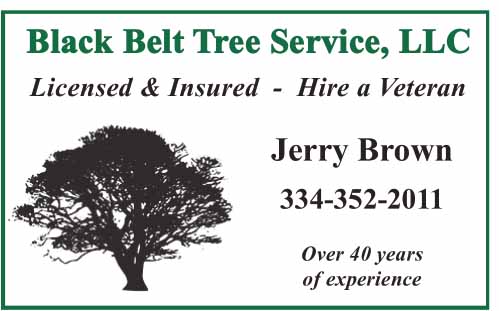 Homecoming at Lake Payne Church of God
Homecoming at Lake Payne Church of God will be Sun., Oct. 6 un Northern Perry County. Morning speaker will be Rev. Travis Connell and the guest singers will be the Revelator from Grove Hill. Morning service will start a t 10 a.m. with lunch following at noon and singing to follow afterwards.
Rural Strong – Alabama A Rural outreach Event
Representatives from the USDA, SBA, SBDC and other small business resources will explore capital access and investment programs as well as additional sources of assistance to help strengthen and grow small businesses Thurs., Sept. 26 at 8:30 a.m. -1 p.m. at Theo Ratliff Activity Center, 306 1st Ave., Demopolis. For more information, please contact Ms. Yvette Zheng at zhengf@uwa.edu or205-652-5432.
4th Annual Moundville Community Trunk or Treat
4th Annual Moundville Community Trunk or Treat on Thurs., Oct. 31 from 5:30-8 p.m. We will start at the Moundville Methodist Church and end at the Moundville Public Library this year. No one will be allowed to set up at the town square. The Methodist Church will have games, goodies and free nachos. Moundville Methodist Church Preschool will also be hosting a fundraiser/cake walk. Free hayride for the children, We will have free corn dogs and drinks. If you would like to participate please text 205-614-0154. Awesome prizes for 1st, 2nd and 3rd place will be given out to the best decorated and most unique trunk.
HC SWCD Meeting
The Hale County Soil and Water Conservation District Board will hold a regular meeting on Sept. 19 at 8 a.m. at the District office located at 200 First Street, Greensboro.
Human Trafficking Awareness for Citizens: What Parents Need To Know
West Alabama Human Trafficking Task Force is speaking at Hotel Capstone about human trafficking awareness. This event is Sept. 23 from 6-8 p.m. This class is open to all citizens. Registration is required. Please email ablalock@cityofnorthport.org for questions or to register.
Safe House Black History Museum and Black Belt Citizens Fighting for Health and Justice Free Movie Nights
Safe House Black History Museum and Black Belt Citizens Fighting for Health and Justice share in monthly movie nights. A movie will be shown every first Thursday, 6-8 p.m. at the Safe House Museum, 518 Martin Luther King Dr., Greensboro, AL. Oct. 10 "Justice without violence" and "Uniontown." Free admission and light snacks.
Red Cross
Donors are urged to make an appointment to donate using the free American Red Cross Blood Donor App, by visiting RedCrossBlood.org/sport-clips, by calling 1-800-RED CROSS (1-800-733-2767) or by enabling the Blood Donor Skill on any Alexa Echo device. The Red Cross and Sport Clips encourage donors to use the hashtag #SavingLivesLooksGood to share their new looks and invite others to give. Tuscaloosa: 10/3 10:30 a.m. – 3:30 p.m., University of Alabama Law School, 101 Paul W. Bryant Dr. E.
Get To Know Your Area Agency on Aging – Importance of Preparing for Medicare's Open Enrollment Period
In an effort to educate more older adults and Medicare beneficiaries in West Alabama communities about available supports and services, offered by the West Alabama Area Agency on Aging (AAA), an information series will be held Sept. 25 from 10-11 a.m. at Moundville Senior Activity Center, 39740 Hwy. 69 S. Moundville. Open to Hale County residents who are 55 or older, caregivers and professionals. The primary topic that will be covered is the availability of Medicare Counseling provided one on one at your local Area Agency on Aging. Understanding all the parts to Medicare can be overwhelming and knowing where to find objective guidance in understanding your options is vital. Medicare's Open Enrollment Period begins in October and the majority of beneficiaries do not realize how important it is to evaluate their coverage for the New Year. Come learn how we can help you prepare for the 2020 plans and see if you are missing out on savings. Come connect with the Area Agency on Aging and learn what information, programs and services may benefit .
West Alabama Juried Show
The Arts Council of Tuscaloosa will be sponsoring its annual West Alabama Juried Show from Dec. 6-20, and Jan. 2-10, 2020 in The Arts Council Gallery at the Dinah Washington Cultural Arts Center. An opening reception will be held on Dec. 6 from 5-8 p.m. during First Friday. The public is invited to attend. One Best in Show award of $750, one cash award of $500 and three cash awards of $100 each will be presented and announced at the opening reception. Visual artists residing in Bibb, Dallas, Fayette, Greene, Hale, Jefferson, Lamar, Marion, Pickens, Perry, Shelby, Sumter, Tuscaloosa and Walker counties will be eligible. A $35 entry fee entitles participants to submit up to three works for judging. All original two- and three-dimensional works will be accepted with the exception of photography. Entries must not have been shown in any previous West Alabama Juried Show. All dates, entry requirements, procedures and applications are available on The Arts Council's website at https://tuscarts.org/competition-westaljuried. The completed application and up to three entries should be emailed to competitions@tuscarts.org from October 14-20, 2019. All two-dimensional pieces accepted for the show must be ready for hanging and matted, framed and under glass if appropriate. No work should be submitted that has been executed in a class or workshop. Maximum size is 5 1/2 feet x 5 1/2 feet, and maximum weight is 50 pounds for all entries. For questions about the West Alabama Juried Show including the entry procedure, call 205-345-9801 or 205-758-5195, ext. 6. The Dinah Washington Cultural Arts Center, 620 Greensboro Ave., downtown Tuscaloosa. For more information about the Arts Council or Bama Theatre, patrons should follow and like "The Arts Council – Bama Theatre – Cultural Arts Center" on Facebook and Twitter and also Instagram @tuscaloosaartscouncil. Call 205-758-5195 or visit tuscarts.org for further information.
September Is Pad Awareness Month: Early Detection Saves Limbs
HOUMA- More than 20 million Americans suffer from a condition called peripheral artery disease, also known as PAD. This is a common circulatory problem in which narrowed arteries reduce blood flow to the limbs, leading to potential blockages in the legs.
September is Peripheral Artery Disease (PAD) Awareness Month. Cardiovascular Institute of the South (CIS) urges our communities to learn more about this dangerous disease—the risk factors, the symptoms and the treatment options—in order to save limbs and lives. Studies show that approximately 60% of the amputation procedures performed in the United States could have been prevented. With proper diagnosis and treatment, most patients can manage the symptoms of PAD and avoid amputation or heart attacks.
As a part of raising awareness for PAD month, CIS is hosting screening events and lobby displays at the following locations on these select dates and times:
• September 19 at CIS Meridian at 4909 Great River Drive from 5:30-7:30 p.m.
• September 25 at CIS Zachary at 6550 Main Street, Suite 1000 from 5-7 p.m.
• September 26 at CIS Opelousas at 1233 Wayne Gilmore Circle, Suite 450 from 1-5 p.m.
• September 26 at CIS Lafayette at 2730 Ambassador Caffery Parkway from 8 a.m.- noon
• September 26 at CIS Crowley at 1325 Wright Avenue, Suite K from 3-5 p.m.
• September 27 at CIS Thibodaux at 1320 Martin Luther King Drive from 3-5 p.m.
Registration is encouraged for these screenings. To sign up, visit https://www.cardio.com/event-calendar.
Peripheral artery disease is caused by plaque build-up or blockages in the legs. Just like clogged arteries in the heart, blocked arteries in the legs keep the organs from receiving oxygen-rich blood, which raises the risk of cardiovascular events, such as heart attacks and strokes. PAD is a common and treatable disease, but it is often unrecognized and undiagnosed. Ultimately, PAD can reduce mobility and lead to amputation if left untreated.
Symptoms of PAD to look for in the legs include: pain or cramping after activity, numbness, coldness, sores or ulcers that won't heal, discoloration, hair loss, shiny skin or a weak pulse. The risk for developing PAD increases with age and is highest for those over 50 years old. Smoking increases the chance of developing PAD three to five times. But other common risk factors include diabetes, high blood pressure, abnormal cholesterol levels, and a family history of vascular disease, heart attack or stroke.
Fortunately, there are several treatment options for those with PAD that can help patients reclaim their quality of life. Lifestyle adjustments, such as quitting smoking and eating healthier, or medications, can be effective for many people with PAD. In severe cases, minimally-invasive vascular surgery or bypass surgery may be necessary to restore blood flow to the limbs to prevent an amputation. CIS uses the latest technology and advancements in the treatment of PAD and believes that early detection and treatment can save limbs and lives.
"The most severe manifestation of this disease is critical limb ischemia which is the leading cause of major amputations throughout the world," explained Dr. Craig Walker, founder, president and medical director of Cardiovascular Institute of the South. "Amputation is more expensive, and is associated with more pain, disability and a higher death rate than interventional therapy."
If you think you may have PAD, a painless ultrasound or imaging test can show the blood flow in your legs to determine your risk.
To schedule an appointment with a CIS cardiologist, call the CIS clinic nearest you. To learn more about peripheral artery disease, visit cardio.com/peripheral-artery-disease.
Vaping illness spreads to Alabama
Alabama joins a rapidly growing number of states confronting reports of severe illness related to vaping. The Alabama Department of Public Health has announced investigations into five reports of potentially severe lung disease associated with e-cigarette use.
Adrienne Duke, a family and child development specialist with the Alabama Cooperative Extension System, said the Sept. 6 report from the Centers for Disease Control identified 450 possible cases of the lung disease—all linked to vaping.
"Alabama was not among the 33 states mentioned in that report," Duke said. "But given the most recent information from the ADPH that will likely change when the next CDC report comes out." Six deaths linked to the lung illness have been confirmed in California, Kansas, Illinois, Indiana, Minnesota and Oregon. With the confirmation of cases in Alabama, Mississippi is the only state in the Southeast that has not reported any cases. The CDC said the lung illnesses are likely from exposure to chemicals used in e-cigarettes. E-cigarettes are battery-operated devices that include vapes, mods, JUULs, e-hookahs and vape pens. These hand-held devices work by heating a cartridge containing liquid nicotine and other chemicals into a vapor. Duke, who is also an Auburn University assistant professor of human development and family studies, warns that young people have relatively easy access to e-cigarettes and are vaping in higher numbers than some adults might suspect.
"The ease with which pre-teens and teens are obtaining these products is very concerning," she said. Duke points to the results of a recent national study of more than 1,000 12- to 17-year-olds: 74% of teens reported they obtained a JUUL from a physical store or retail outlet; 52% reported they acquired a JUUL from a social source, such as a friend or family member; 6% bought a JUUL from the internet.
"Minors are easily able to purchase e-cigarettes from the Internet," said Duke. "That's because many Internet e-cigarette vendors do not use age-verification measures. Some teens borrow vaping devices if they don't own one themselves and haven't been able to purchase them because of age restrictions. Every state law is different regarding the purchase of e-cigarettes." 2019 Alabama E-cigarette Laws: Legal purchase age: 19; Banned on most University campuses. The Stringer-Drummond Vaping Act requires vape shops to have a tobacco permit; Prohibits advertising vape and other alternate nicotine products as a means to stop smoking or a healthy alternative to smoking; Requires the Alcoholic Beverage Control Board to regulate e-cigarettes and vape products; Restricts the in-store and on-line sale of alternative nicotine products and electronic nicotine delivery systems to minors.
Arrests can be made for selling or giving anyone under the age of 19 e-cigarette products, with up to 30 days in jail, and a $100 to $300 fine.
Advertising such products near schools and or opening vape shops within 1,000 feet of a school, childcare facility, church, youth center or public library, playground or park is prohibited. Retailers and manufacturers may only advertise the flavors of tobacco, mint or menthol on outdoor billboards. Duke offers these tips if you or your child is currently addicted to e-cigarettes, JUULS or any other device. Consider nicotine replacement therapies, including patches, lozenges, gum and other medications approved for the treatment of nicotine addiction, which may help with withdrawal symptoms. Get free counseling by calling the National Quitline: 1-800-QUIT NOW or text QUIT to 47848 to get smoke-free text messages and/ or the National Cancer Institute 1-877-44U-QUIT.
School Events
HCHS Announcements
Please come get the yearbooks that you have asked for. Those not picked up in the next two weeks will be put back on the storage shelves. Many old yearbooks are available from HCHS. Which year would you like to have? A $10 donation per book would be appreciated. 2018 yearbooks are still on sale. Hale County Homecoming is Oct. 11. If you have moved in the last 10 years, you need to update your address: Honored classes will be 1949, 59, 69, 79, 89, 99, 2009. Letters will go out probably first week in September. EMAIL THEM to: Mindy Pearson at mpearson@halek12.org with the year you graduated.

The Secret Meals Backpack at GES
GES friends – we need your help The Secret Meals Backpack program provides weekend snacks and meals to students in need. We have approximately 40 students that we are trying to help. We were originally told by the West Alabama Food Bank that they had funds for our children, but they do not. We are trying to raise money to fund this program. It costs $140 per year for one child, but any amount is appreciated! All donations are tax deductible! If you know of a group, church or business that might help – please share the link below. When making a donation, please specify Greensboro Elementary. https://westalabamafoodbank.org/…/secret-meals-backpack-me…/

SSCC Ready To Work Orientation
Join us at HC Collecge and Career Academy, 19875 AL. Hwy. 69, Greensboro, 334-624-3691, 6-8:30 p.m. Sept. 19.

Theatre To Perform
Sharing Our Legacy Dance Theatre will perform at Hillcrest High School in Tuscaloosa Sat., Sept. 14, at 2 p.m. as part of the ongoing Realizing the Dream performing arts series. The performance is free. The group will conduct a workshop for Hillcrest students Fri., Sept. 13. The events are hosted by the Realizing the Dream Committee, comprised of Stillman College, Shelton State Community College, the Tuscaloosa Southern Christian Leadership Conference and UA. For more information, contact Diane Kennedy-Jackson at 205-348-4480 or dkkennedy1@ua.edu or UA'S Division of Community Affairs at 205-348-8376.

Alabama Power Foundation Education Grants
The Alabama Power Foundation is now accepting applications for its 2019 education grant programs. The three grant programs, Power to Play, Students to Stewards, and the new Classroom grant, focus on improving and expanding educational opportunities at schools throughout the state. Power to Play offers athletics and arts grants to public middle and high schools. Up to 36 grants of $2,500 each will be awarded to schools to increase participation in extracurricular activities. The Classroom grant is available to public elementary, middle and high schools to purchase materials, supplies and other resources to enhance learning in the classroom. Up to $1,000 will be awarded per classroom. Students to Stewards grants provide funding opportunities for school field trips that expand STEAM (science, technology, education, arts, mathematics) or environmental education. Grants of $1,000 will be awarded. The grants are available to schools in which 50 percent or more of students qualify for free or reduced-price lunches. The deadline to apply for Power to Play and Classroom grants is October 13. Students to Stewards grants will be awarded to eligible recipients on a first-come, first-served basis until all funds are exhausted. To learn more or to apply, please visit www.powerofgood.com.

2nd Annual UWA Band Day
Come march with the Tigers at our 2nd annual UWA Band Day on Nov. 9! Sign up today at bit.ly/UWABandDay2019. For more information, please visit our website: band.uwa.edu. Registeration deadline Oct. 28.
UA Enrollment Highlighted by Talented Class, In-state Freshmen Increase
TUSCALOOSA, Ala. — One of the most academically talented freshman classes in The University of Alabama's history and a more than 10% increase of in-state freshmen highlight UA's fall 2019 enrollment numbers.
The freshman class includes 256 National Merit Scholars, the largest in UA history. Last year, UA ranked second nationally among public universities with 187 among the freshman class. Currently, UA has 727 National Merit Scholars enrolled, an increase of 113 over last fall.
At 38,103 students, UA's enrollment surpassed 38,000 for the third consecutive year, boosted by the in-state increase and a gifted freshman class.
40% graduated in the top 10% of their high school graduating class (a UA record).
38% have a high school grade-point average of 4.0 or higher, with the average grade-point average being 3.77 (both are UA records).
Approximately 40% have an ACT score of 30 or more for the third consecutive year.
"The quality of our student body is impressive by every measure," said UA President Stuart R. Bell. "Once again, ACT scores, high school GPAs and the high number of entering National Merit Scholars demonstrate that students are attracted to our campus because we offer a premiere educational experience."
This marks the second consecutive year UA has had a tuition freeze for in-state residents.
"With the support of Chancellor Finis St. John and our Board of Trustees, we continue to hold down costs, while investing in facilities and transformational educational experiences," Bell said. "We challenge our students to reach for excellence in all they do, so they can have a profound impact and contribute to Alabama's expanding economy."
UA is educating and graduating more students than any college in the state. More than 9,100 degrees were awarded over the past year, adding significantly to the state's workforce. The University of Alabama System educates more Alabamians than any university system worldwide.
"We remain focused not only on attracting outstanding undergraduate and graduate students, but also ensuring these students complete their degrees," said Dr. Kevin Whitaker, UA executive vice president and provost.
For fall 2019, UA has 32,798 undergraduate students, including 6,764 first-time undergraduate students; 4,868 students enrolled in graduate programs, and 437 professional students enrolled in the School of Law and the College of Community Health Sciences. UA announced last month that for the first time, women make up a majority of law students in an entering class at the School of Law. Of the 137 first-year law students, 53% are women.
In addition to the historic number of National Merit Scholars this fall, it has been a banner year for UA. It had another historic fundraising year, raising approximately $200 million from 62,300 donors over the last fiscal year, far exceeding the previous historic total of $119 million in 2017.
It was announced last December that the Carnegie Classification named UA among the top doctoral research universities in the United States. For the first time in its history, UA achieved Doctoral Universities – Very High Research Activity status, formerly known as the R1 category in the Carnegie Classification of Institutions of Higher Education. This is the nation's highest level of research activity for institutions that grant doctoral degrees.
UA also had a record year in sponsored funding for fiscal year 2018, reaching almost $100 million through external grants and contracts for research, instruction, service and fellowship.
"As the state's flagship university, our commitment to our students and our state has never been stronger," said Bell. "This is evidenced by the impact we have daily in the lives of students on our campus and in communities across our state where our research and community partnerships are making a real difference in the lives of so many Alabamians."