Leaderboard
Church & Community Events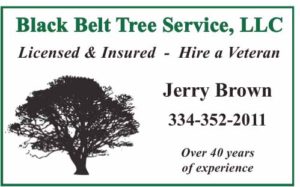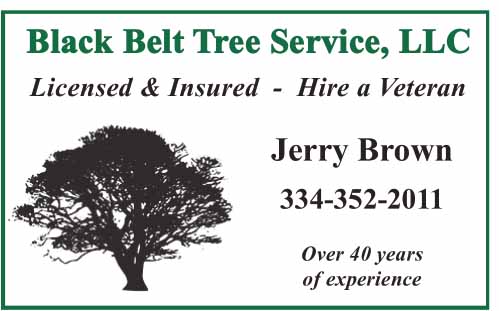 Governor Ivey Delays State Tax Filings
Governor Kay Ivey and the Alabama Department of Revenue announced that the state income tax filing due date is extended from April 15, 2020, to July 15, 2020. Taxpayers can also defer state income tax payments due on April 15, 2020, to July 15, 2020, without penalties and interest, regardless of the amount owed. This deferment applies to all taxpayers, including individuals, trusts and estates, corporations and other non-corporate tax filers. Other taxes included in the deadline extension are corporate income tax, the Financial Institution Excise Tax (FIET), and the Business Privilege Tax (BPT). Taxpayers do not need to file any additional forms or call the Alabama Department of Revenue to qualify for this automatic state tax filing and payment relief. Individual taxpayers who need additional time to file beyond the July 15 deadline can request a filing extension through the usual methods. The Department will continue to monitor issues related to the COVID-19 virus, and updated information will be posted on the Department's website Coronavirus page.

St. Paul District Women's Spring Board Meeting Cancelled
The St. Paul District Women's Spring Board meeting, scheduled for April 18, has been cancelled until further notice due to the Corona Virus (Covid-19) Pandemic. We, at the St. Paul District, will follow the guidelines of the CDC and our Governor and proceed with caution.
ADOL Encourages Employees to File for Benefits Under the CARES Act
The Alabama Department of Labor is encouraging employees who believe they may qualify for programs under the CARES Act to file a claim. These employees will also need to certify weekly to continue to let us know that they remain unemployed. Although ADOL does not yet have technical guidance or a start date regarding the CARES Act programs, benefits may be paid retroactively from the time the employee separated from his or her job or otherwise became eligible under the federal CARES Act, not from the time the application was submitted or approved. Employees who may be affected include: The self-employed; Church employees; Non-profit and governmental employees; Indpendent contractors; Gig economy workers; Those who have exhausted their regular UI benefits. These employees should also meet one of these conditions: The individual has been diagnosed; or A member of the individual's household has been diagnosed; or The individual is providing care to a household or family member; or A child or other person for which the individual has primary caregiving responsibility is unable to attend school or another facility as a result of COVID-19; or The individual is unable to reach the place of employment because of a quarantine imposed as a result of the COVID-19 public health emergency; or The individual is unable to reach the place of employment because the individual has been advised by a health care provider to self-quarantine; or The individual was scheduled to start work and does not have a job as a result of COVID-19; or The individual has become "the breadwinner or major support for a household because the head of the household has died as a direct result of COVID-19"; or The individual has to quit their job because of COVID-19; or The individual's place of employment is closed because of COVID-19. This list is not exhaustive. Claims can be filed online at www.labor.alabama.gov or by calling 1-866-234-5382. Patience is encouraged when trying to file a claim. Further details regarding the CARES Act programs will be forthcoming, including information regarding Federal Pandemic Unemployment Compensation, which provides for an additional $600 a week in unemployment compensation benefits. The additional $600 weekly benefit will only be available for weeks beginning March 29. Other programs included in the act are Pandemic Unemployment Assistance (PUA) and Pandemic Emergency Unemployment Compensation (PEUC).
Red Cross
Heroes of all blood types, especially type O, are urgently needed to provide hope and help for patients across the country. Make an appointment now by downloading the free Red Cross Blood Donor App, visiting RedCrossBlood.org, calling 1-800-RED CROSS (1-800-733-2767) or enabling the Blood Donor Skill on any Alexa Echo device. Tuscaloosa: 4/8: 10 a.m.-4 p.m., UA, 751 Campus Dr.; 4/9: 10 a.m. – 4 p.m., UA, 751 Campus Dr.
First Baptist Church, Newbern, Food Pantry Ministry
We, the pastor and members of First Baptist Church, Newbern, would like to announce that we have a Food Pantry Ministry. The food pantry ministry is open every second and fourth Sunday from 12:15 – 1 p.m. at the Family life center. This ministry will serve families in Hale county. We are here to assist each and everyone in their needs. James Williams, pastor; Sandra Carlisle, chairperson.
Hale County Youth & Young Adult Community Youth Group
All youth and young adults from every denomination are welcome to join this great ministry! Looking forward to your help and support. For more information contact Detyrick King 334-218-9564, email detyrick.y.king@gmail.com or Beth McClendon 334-507-5836, email bethmcclendon123@yahoo.com.
Alabama Announces Support for Workers Impacted by COVID-19
Alabama Department of Labor Secretary Fitzgerald Washington announced today that Alabama workers who are not able to work due to COVID-19 will be eligible to file for unemployment benefits. Based on current guidance from the U.S. Department of Labor, the Alabama Department of Labor is modifying existing unemployment compensation rules to allow workers to file a claim for unemployment compensation benefits who are affected in any of the following way: Those who are quarantined by a medical professional or a government agency, those who are laid off or sent home without pay for an extended period by their employer due to COVID-19 concerns, those who are diagnosed with COVID-19, or, those who are caring for an immediate family member who is diagnosed with COVID-19. The requirement that a laid-off worker be "able and available" to work while receiving unemployment compensation benefits has been modified for claimants who are affected by COVID-19 in any of the situations listed above. Additionally, claimants will also not have to search for other work provided they take reasonable steps to preserve their ability to come back to that job when the quarantine is lifted or the illness subsides. The waiting week, which is typically the first week of compensable benefits, will also be waived. Certain criteria and exceptions may apply, and are subject to change. Verification of illness or quarantine may be required. Workers can file for benefits online at www.labor.alabama.gov or by calling 1-866-234-5382. Online filing is encouraged.
Hale 4-H
Students, teachers, and parents in Hale County are all having to adjust to a new educational system as we navigate social distancing and learning how to homeschool our children. For many of us, this is an overwhelming task. We are hopeful that the social distancing protocols will slow the spread of the COVID-19 virus. In the meantime, we want the kids of Hale County to continue learning in non traditional ways.
The Hale County 4-H Team is working hard to share alternate learning experiences through our Facebook page. We have daily photo scavenger hunts and outdoor challenges. Also, there are links provided for STEM activities and virtual field trips. All you have to do is like or follow the Hale County 4-H page and let your child complete the activities! Some are contests with daily or weekly winners, and we hope your family will join us!
Laura Miller
4-H Foundation Regional Extension Agent

Alabama Announces Support for Workers Impacted by COVID-19
Alabama Department of Labor Secretary Fitzgerald Washington announced today that Alabama workers who are not able to work due to COVID-19 will be eligible to file for unemployment benefits. Based on current guidance from the U.S. Department of Labor, the Alabama Department of Labor is modifying existing unemployment compensation rules to allow workers to file a claim for unemployment compensation benefits who are affected in any of the following way: Those who are quarantined by a medical professional or a government agency, those who are laid off or sent home without pay for an extended period by their employer due to COVID-19 concerns, those who are diagnosed with COVID-19, or, those who are caring for an immediate family member who is diagnosed with COVID-19. The requirement that a laid-off worker be "able and available" to work while receiving unemployment compensation benefits has been modified for claimants who are affected by COVID-19 in any of the situations listed above. Additionally, claimants will also not have to search for other work provided they take reasonable steps to preserve their ability to come back to that job when the quarantine is lifted or the illness subsides. The waiting week, which is typically the first week of compensable benefits, will also be waived. Certain criteria and exceptions may apply, and are subject to change. Verification of illness or quarantine may be required. Workers can file for benefits online at www.labor.alabama.gov or by calling 1-866-234-5382. Online filing is encouraged.
National Drug and Alcohol Facts Week® 2020 Shatter the Myths March 30th – April 5th
National Drug and Alcohol Facts Week® links students with scientists and other experts to counteract the myths about drugs and alcohol that teens get from the internet, social media, TV, movies, music, or from friends. The Alabama Department of Mental Health, Office of Prevention supports the mission of National Drug and Alcohol Facts Week and related community prevention efforts. National Drug and Alcohol Facts Week® is an opportunity for teens to SHATTER THE MYTHS® about drugs and drug use. Teens, scientists and other experts come together to discuss how drugs affect the brain, body, and behaviors, in community and school events all over America. Johnson continued, "We want to utilize this opportunity to actively engage our youth and provide the necessary education and awareness about alcohol, tobacco and other drugs. Join the Alabama Department of Mental Health by learning more through resources, created to educate and engage teenagers and their families. Visit https://www.drugabuse.gov/news-events/public-education-projects/national-drug-alcohol-facts-weekr for videos, lesson plans and more. For more information on National Drug and Alcohol Facts Week® visit teens.drugabuse.gov/national-drug-facts-week, email us at drugfacts@nida.nih.gov, or call 301-443-1124.
UA Museums Go Online
University of Alabama Museums will begin livestreaming educational content starting March 27. The videos will be on the Facebook pages of the Alabama Museum of Natural History, Gorgas House Museum, Mildred Westervelt Warner Transportation Museum and Moundville Archaeological Park. While UA museums are closed because of COVID-19, each museum will continue to provide educational outreach through daily programming featuring experts in various fields, offering Q&A time for those watching at home. Dr. William Bomar, executive director of UA Museums, understands people are looking for quality online content that is both educational and entertaining during this time. In addition to the introduction of Facebook livestreaming, UA Museums will create short video and social media content, which will include museum staff recording "Isolation Observations" of the nature they encounter in their own backyards and neighborhoods. The first of this series comes from Mary Beth Prondzinski, manager of the Natural History Collection, as she takes morning walks and discusses apiaries, blueberries and blackberries. Lindsey Gordon, education outreach coordinator at Moundville Archaeological Park, will share information about artifacts found at Moundville. The Gorgas House Museum also started a "Gorgas House Artifact Series," which is social media posts with facts about artifacts found inside the Gorgas House Museum. All livestreams start at 10 a.m. Once finished, Facebook archives livestreams so they will be available to view anytime. The livestream schedule, subject areas and links are: Moundville Archaeological Park on Mondays https://www.facebook.com/moundvillepark/
History on Tuesdays https://www.facebook.com/GorgasHouse/; https://www.facebook.com/mwwtm/
Archaeology on Wednesdays: https://www.facebook.com/; ffice.Of.Archaeological.Research/
Collections or museum-based research on Thursdays: https://www.facebook.com/ALMNH/
Nature and natural science on Fridays: https://www.facebook.com/ALMNH/
Additional news about The University of Alabama can be found at: https://www.ua.edu/news/news-media/
All Ala. Career Center locations will close to the public; services still available by phone or email Alabama Department of Labor Secretary Fitzgerald Washington announced today that beginning Wednesday, March 18, 2020, all of Alabama's 51 Career Centers will close to the public in order to help prevent the spread of COVID-19. This closure will be in effect until further notice.
Alabamians in need of Career Center services will still be able to receive them via telephone calls with their local staff, or through email correspondence.
Additionally, job search services and many other resources are available for self-service at www.joblink.alabama.gov, Alabama's free online jobs database.
Please note that Career Centers are NOT "unemployment offices." There are no "unemployment offices" in Alabama. The only ways to file an unemployment compensation claim are by calling 1-866-234-5382 or by visiting www.labor.alabama.gov. Online filing is strongly encouraged.
A listing of all Career Centers and their contact information is available at www.labor.alabama.gov or at www.joblink.alabama.gov/ada/r/contact. The ADOL Central Office in Montgomery will also be closed to the public until further notice.
ALDOT operational plans in response to COVID-19 outbreak The Alabama Department of Transportation (ALDOT) is announcing how it will conduct operations during a national effort to prevent the spread of Coronavirus Disease (COVID-19.) The safety and protection of motorists using ALDOT facilities and the transportation network is a top priority. ALDOT is committed to providing essential services, while following state and federal guidance regarding COVID-19.
Restrooms will remain open at ALDOT rest areas across the state. A deep cleaning will be performed on the restrooms each week. Throughout each day, staff will clean and sanitize the areas used most frequently by travelers, including door handles, counters, faucets and toilets. Rest areas will be staffed to provide cleaning and with a point of contact for emergencies only.
Active construction and road maintenance projects and supporting ALDOT functions will continue, including scheduled bid openings for new projects. Work to repair slides and other roadway failures resulting from the recent record rainfall will continue.
ALDOT personnel will continue to monitor and respond to traffic incidents and roadway issues. ALDOT traffic operations and Alabama Service & Assistance Patrol (ASAP) responders will continue serving in areas where they currently operate.
All ALDOT public involvement meetings are postponed until further notice.
Local ALDOT offices will continue to receive and process permits for work on ALDOT right of way. The ALDOT Oversize/Overweight Permit Office will continue to accept and process applications for oversize/overweight vehicles on Alabama highways.
The Alabama Bureau of Pardons and Paroles has set up special toll-free number for probationers and parolees to call to get information about reporting requirements during the State of Alabama's coronavirus emergency. This number is specifically for the more than 20,000 people supervised by parole and probation officers throughout the state. For more information on supervision over the next few weeks, parolees and probationers should call 1-800-269-5081. They can also email Questions@paroles.alabama.gov .
School Events
4-H Activity Guide
Looking for some easy ways to keep your kids engaged and learning at home? Check out the 4-H #InspireKidstoDo Activity Guide to find 60 hands-on learning activity ideas! Download now: http://bit.ly/38NioDF
Students can continue to access e-books through the MES library. Simply type ebooks in the search bar to access the e-books. https://hcsdlibrary.follettdestiny.com/common/welcome.jsp?context=saas08_0130191&fbclid=IwAR3wPReXmAEQWG5i63QsJVFJi8-CEQKXJp51tMZ-cYa7o1644Aw-0OAsXss
Storyline Online
With school closures around the country due to #coronavirus, please use our FREE children's literacy resource featuring the world's best storytellers reading books aloud. Each video includes an activity guide with lessons for K-5 students to do at home. https://www.storylineonline.net/
Discovery Ed https://www.discoveryeducation.com/coronavirus-response/
BrainPop https://educators.brainpop.com/2020/02/19/free-brainpop-access-for-schools-affected-by-the-corona-virus/?utm_source=organic&utm_medium=social&utm_campaign=coronavirus&utm_content=free-access
Kahoot https://kahoot.com/blog/2020/02/27/kahoot-free-access-schools-higher-education-coronavirus/
Pronto https://pronto.io/coronavirus/
BookCreater App https://bookcreator.com/2020/03/support-for-schools-affected-by-coronavirus/
Google for Edu https://www.blog.google/outreach-initiatives/education/distancelearning-covid19
Tynker https://mailchi.mp/tynker/in-support-of-schools-facing-health-related-closure
Buncee https://blog.buncee.com/supporting-remote-student-learning/
Pear Deck https://www.peardeck.com/staying-connected
Kami https://blog.kamiapp.com/remote-learning-with-kami-during-school-shutdowns/
Parlay https://parlayideas.com/school-closure-support/
Elementari https://docs.google.com/forms/d/e/1FAIpQLSdJ1LAywQdwvNKN_SpsypVA48XOaoCTQoGhuaP7e12fgwPnWA/viewform
EdPuzzle https://support.edpuzzle.com/hc/en-us/articles/360039805612-Help-for-schools-affected-by-Covid-19
Wakelet https://wakelet.com/wake/3af73ea4-a652-4e38-934d-765aefe0f35b
Twinkl https://www.twinkl.com/blog/how-to-utilise-twinkl-during-the-coronavirus-shutdown-a-guide-for-schools?utm_source=twitter&utm_medium=social&utm_campaign=corona
Hapara https://hapara.com/from-home/
Manga High https://www.mangahigh.com/en-gb/blog/2020-03-06-free-access-schools-online-maths-coronavirus
ListenWire http://blog.listenwise.com/2020/03/listenwise-support-for-schools-affected-by-the-coronavirus/
MobyMax http://press.mobymax.com/mobymax-to-provide-all-k-8-schools-and-school-districts-closed-by-covid-19-with-free-internet-learning-software
GoGuardian https://www.goguardian.com/blog/learning/goguardian-teacher-for-remote-learning/
Seterra Geography https://online.seterra.com/en/p/corona-support
We Video https://www.wevideo.com/education
Education Perfect https://epforlearning.com/2020/education-perfects-technology-minimising-impact-on-100-coronavirus-affected-schools-in-china/
Slido Education https://blog.sli.do/slido-for-education/
Breakout Edu https://www.breakoutedu.com/funathome
Microsoft Education https://educationblog.microsoft.com/en-us/2020/03/how-schools-can-ramp-up-remote-learning-programs-quickly-with-microsoft-teams/
NearPod https://nearpod.com/coronavirus
Zoom https://blog.zoom.us/wordpress/2020/02/26/zoom-commitment-user-support-business-continuity-during-coronavirus-outbreak/
ScreenCastify https://twitter.com/Screencastify/status/1226934956930281472
Mystery Science https://mysteryscience.com/?fbclid=IwAR0tiDhJA1fs0tvraKnXpDLa2JlJGXQhzPR4UnQRVfbOR1Ca3C5yQY5tNwQ
Age of Learning (ABCMouse, Adventure Academy, ReadingIQ) https://www.ageoflearning.com/schools
Atlantic White Shark Conservancy Join us on Facebook Live every day this week at 10AM (EST) for Shark Story Hour. Each day we will be reading a new shark themed book followed by a shark Q/A session. https://www.facebook.com/atlanticwhiteshark
Free Online Museum Virtual Tours
The Louvre
https://www.louvre.fr/en/visites-en-ligne#tabs
The Solomon R Guggenheim
https://www.guggenheim.org/collection-online
The National Gallery of Art
https://www.nga.gov/
The British Museum
https://research.britishmuseum.org/research/collection_online/search.aspx
Smithsonian Institution National Museum of Natural History
https://naturalhistory.si.edu/visit/virtual-tour
The Metropolitan Museum of Art
https://naturalhistory.si.edu/visit/virtual-tour
The Dalí Theatre-Museum
https://www.salvador-dali.org/en/museums/dali-theatre-museum-in-figueres/visita-virtual/
NASA
https://oh.larc.nasa.gov/oh/
https://www.nasa.gov/glennvirtualtours
The Vatican
http://www.museivaticani.va/content/museivaticani/en/collezioni/musei/tour-virtuali-elenco.html
http://www.museivaticani.va/content/museivaticani/en/collezioni/musei/cappella-sistina/tour-virtuale.html
The National Women's History Museum
https://www.womenshistory.org/womens-history/online-exhibits
The National Museum of the United States Air Force
https://www.nationalmuseum.af.mil/Visit/Virtual-Tour/
The Google Art Project
https://artsandculture.google.com/
https://artsandculture.google.com/partner
UA HELPING FABRICATE PROTECTION FOR HEALTH CARE WORKERS – The University of Alabama community has come together to help provide 3D-printed personal protective equipment, or PPE, for health care workers locally and in the region. Two groups across three colleges on campus are producing face shields for health care professionals at University Medical Center, DCH Health System in Tuscaloosa and UAB Hospital. For more information, contact Adam Jones, UA Communications, adam.jones@ua.edu.
UA TO STUDY HOW EMOTIONS IMPACT BEHAVIOR TO COVID-19 PANDEMIC – A psychology researcher at The University of Alabama was awarded a federal grant to study how people's emotions influence their response to the spread of the novel coronavirus. For more information, contact Dr. Philip Gable, associate professor of psychology, pgable@ua.edu.
STUDENT SHOPPING FOR ELDERLY SERVICE EXPANDS TO TUSCALOOSA, BIRMINGHAM – University of Alabama students are expanding a free grocery delivery service for seniors that was started by a UA student. Leave It To Us, a non-profit organization that helps senior citizens practice social distancing by using volunteers to grocery shop for them for free, now has Tuscaloosa and Birmingham branches. For more information, contact Lauren Shilling, lmshilling@crimson.ua.edu, 954-540-0856, or Ibukun Afon, itafon1@gmail.com, 770-329-8677.
UA PROGRAM HELPS SMALL BUSINESS IMPACTED BY COVID-19 – The Alabama Small Business Development Center Network, based at The University of Alabama's Office for Research and Economic Development, is providing direct assistance to small businesses in Alabama in the wake of the COVID-19 pandemic. For more information, contact Adam Jones, UA Communications, adam.jones@ua.edu.
UA MUSEUMS GOES ONLINE TO PROVIDE EDUCATIONAL CONTENT – University of Alabama Museums is livestreaming daily educational content. The videos will be on the Facebook pages of the Alabama Museum of Natural History, Gorgas House Museum, Mildred Westervelt Warner Transportation Museum and Moundville Archaeological Park. While UA museums are closed because of COVID-19, each museum will continue to provide educational outreach through daily programming featuring experts in various fields, offering Q&A time for those watching at home. For more information, contact Rebecca Johnson, UA Museums, at 404-790-6617 or rljohnson8@ua.edu.
UA GRADUATE SCHOOL WAIVES TEST SCORE REQUIREMENTS IN RESPONSE TO COVID-19 – To better accommodate applicants to UA''s Graduate School in response to the COVID-19 pandemic, UA will temporarily waive admission and language tests score requirements for the summer and fall 2020 as well as spring 2021 semesters. As of March 24, most admission test scores, including the GRE, GMAT, MAT and MCAT, will be waived. The change is effective immediately and will affect all applicants, both on campus and online, whose scores have not been received as of March 15. In addition, international applicants required to submit a language test score have the option to take the Duolingo English test. For more information, contact Dr. Andrew Goodliffe at amg@ua.edu.
UA ACCESS SUPPORT CENTER OFFERS FREE ONLINE COURSES TO GRADES 7-12 – The UA ACCESS Support Center, in collaboration with the Alabama State Department of Education, is offering free online courses through its Franchise Model to all students in grades 7-12 in the state of Alabama. ACCESS, which stands for Alabama Connecting Classrooms, Educators and Students Statewide, is a cornerstone in providing equitable education to all Alabama public school students in a cost‐effective model regardless of where they live. UA's ACCESS Support Center, part of the College of Continuing Studies, designs more than 120 courses for grades 7-12. For more information, contact Dr. Kevin D. Besnoy at kbesnoy@ccs.ua.edu.
CURRENT COMMENT