Leaderboard
Hale County Animal Shelter Adoptable Pet of the Week
Meet Cee Jay, a beautiful, sweet, American Bulldog, who is ery friendly and clean, and approximately 1-2 years old. Please come by and meet her and her friends. Shelter hours are Mon. 10-12 and Sat. 10-2. Do your part to help stop pet overpopulation by always spaying and neutering your pets!
Submitted by Laurie Nevin, Hale County Animal Shelter, 334-624-8120. Shelter hours Mon. 10-12 & Sat. 10-2.
Church & Community Events
Community Baptist Church Homecoming
Community Baptist Church, Havana Junction, Moundville, will have Homecoming Sun., Sept. 8 at 10:30 a.m. Special music presented by Bro. Ken Spencer. Covered dish luncheon to follow. Bring your favorite dish and join the reunion. Everyone is welcome. See you there.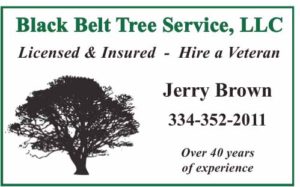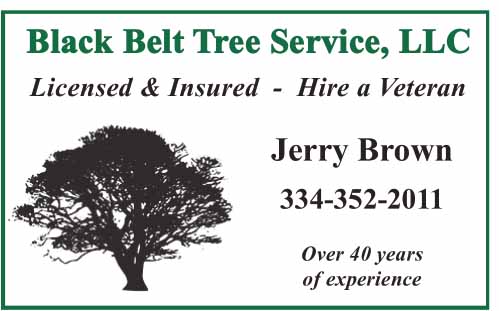 Census Community Forum
Census Community Forum at Hale County College Career and Academy Aug. 26, 5-6 p.m. You can RSVP by Contact your CENSUS 2020 Liaison beverlyjash03@yahoo.com, or (334) 624-4257 ext. 249.
Homecoming at Stewart Methodist Church
Stewart United Methodist Church will have its annual Homecoming on Sun., Aug. 25 at 10:45 a.m. Rev. Alan Gantzhorn, current district superintendent of the Demopolis District of the Alabama West Florida Conference of the United Methodist Church, will be the guest speaker. Rev. Gantzhorn grew up in Fort Walton Beach, Fla. He attended Okaloosa-Walton Junior College and the University of West Florida, graduating magna cum laude with a Bachelor's degree in history in 1977. After marrying Jackie Reeves in 1985, Alan embarked on a new career, beginning studies at the Walter F. George School of Law at Mercer University and worked from 1989 until 2002 for the Georgia Department of Law as a senior assistant attorney general. Feeling the call to ministry in 1998, he enrolled in the Masters of Divinity program at the Candler School of Theology, Emory University, graduating in 2002. Alan served as associate pastor at Pensacola First United Methodist Church for three years. From 2005 to 2014, he served as pastor of Aldersgate United Methodist Church in Molino, Fla., and from 2010 to 2014, he additionally served as pastor of Cottage Hill United Methodist Church. In 2014, he was appointed to First United Methodist Church in Jackson, Ala., where he served for four years. A nursery will be available during the morning worship service. Following the service, a delicious, home cooked meal will be served. All are welcomed and encouraged to attend this special day of remembrances, fellowship, and praise and worship to our Lord! Rev. Michael Cobb.
Get To Know Your Area Agency on Aging – Importance of Preparing for Medicare's Open Enrollment Period
In an effort to educate more older adults and Medicare beneficiaries in West Alabama communities about available supports and services, offered by the West Alabama Area Agency on Aging (AAA), an information series will be held Wed., Sept. 25 from 10-11 a.m. at Moundville Senior Activity Center, 39740 Hwy. 69 S. Moundville. Open to Hale County residents who are 55 or older, caregivers and professionals. The primary topic that will be covered is the availability of Medicare Counseling provided one on one at your local Area Agency on Aging. Understanding all the parts to Medicare can be overwhelming and knowing where to find objective guidance in understanding your options is vital. Medicare's Open Enrollment Period begins in October and the majority of beneficiaries do not realize how important it is to evaluate their coverage for the New Year. Come learn how we can help you prepare for the 2020 plans and see if you are missing out on savings. Come connect with the Area Agency on Aging and learn what information, programs and services may benefit
Red Cross
Donors of all blood types are urged to give now to help meet the needs of trauma patients and others with serious medical conditions. Make an appointment to donate blood by downloading the free Red Cross Blood Donor App, visiting RedCrossBlood.org or calling 1-800-RED CROSS (1-800-733-2767).

Walk A Mile In My Shoes
Join United Cerebral Palsy of West Alabamat to walk a mile in the park and raise awareness and support for individuals with disabilities. This event will feature music with a DJ, food trucks, games and activities. It is free and open to the public Fri., Sept. 27 at 10 a.m.-2 p.m. at Snow Hinton park, Tuscaloosa.
School Events
WILD EATS – FORAGING FOR YOUR GRUB – Believe it or not, food isn't only found on grocery store shelves and farms. It's all around, even in the average backyard. Dr. Michael R. McKain, assistant professor of biological sciences and curator of the UA Herbarium, said Alabama is one of the most biodiverse states in the nation, and with that comes a plethora of wild eats. Wild foraging is growing in popularity. But that comes with words of precaution. McKain is available this week to discuss some do's and don'ts. Contact him directly at mrmckain@uga.edu or 205-348-1826. For assistance, contact Jamon Smith, UA communications, at jamon.smith@ua.edu or 205-348-4956.
HEAT WAVES GETTING BIGGER, MORE SEVERE – It's hot in Alabama this week with a heat wave bearing down. Dr. David Keeling, UA assistant professor of geography, was recently awarded a grant to study heat waves such as this one. His previous work showed heat waves are getting larger in area, affecting more people, and have become more severe over the past 60 years. The culprit? Climate change. "Temperature and extremes, i.e. heat waves, are the things we're most certain about with climate change, and they have definitely become more frequent, higher in magnitude, and longer in duration across many parts of the globe," he said. Contact Keelings at djkeellings@ua.edu. For more information, contact Adam