Leaderboard
Church & Community Events
Upcoming 2020 holiday deadlines: Thanksgiving Edition deadline is Friday, Nov. 20 at 8 a.m. MvT will be closed for the Thanksgiving Holidays and has to go to press early, so don't be late this week! Santa Letter deadline is Friday, Dec. 4. Christmas and New Year's editions deadline are Friday, Dec. 18 by 8 a.m. We will be closed for the Christmas and New Years holidays and will re-open Monday, Jan. 3. We have to go to press early since the printing company will be closed for the holidays.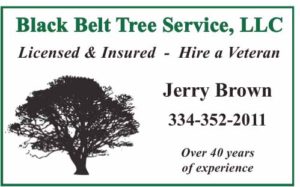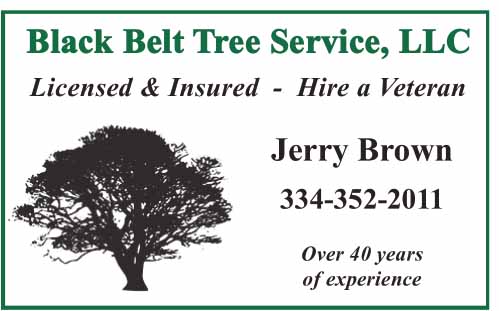 USDA Issues $1.68 Billion in Payments to Producers Enrolled in the Conservation Reserve Program
The U.S. Department of Agriculture (USDA) is issuing $1.68 billion in payments to agricultural producers and landowners for the 21.9 million acres enrolled in the Conservation Reserve Program (CRP), which provides annual rental payment for land devoted to conservation purposes. Through CRP, farmers and ranchers establish long-term, resource-conserving plant species, such as approved grasses or trees, to control soil erosion, improve water quality, and enhance wildlife habitat on cropland. Farmers and ranchers who participate in CRP help provide numerous benefits to the nation's environment and economy. Signed into law in 1985, CRP is one of the largest private-lands conservation programs in the U.S. It was originally intended to primarily control soil erosion and potentially stabilize commodity prices by taking marginal lands out of production. The program has evolved over the years, providing many conservation and economic benefits. The program marks its 35-year anniversary this December. Program successes include: Preventing more than 9 billion tons of soil from eroding, which is enough soil to fill 600 million dump trucks; Reducing nitrogen and phosphorous runoff relative to annually tilled cropland by 95 and 85 percent respectively; Sequestering an annual average of 49 million tons of greenhouse gases, equal to taking 9 million cars off the road; Creating more than 3 million acres of restored wetlands while protecting more than 175,000 stream miles with riparian forest and grass buffers, which is enough to go around the world 7 times; and Benefiting bees and other pollinators and increased populations of ducks, pheasants, turkey, bobwhite quail, prairie chickens, grasshopper sparrows, and many other birds. The successes of CRP contribute to USDA's Agriculture Innovation Agenda and its goal of reducing the environmental footprint of U.S. agriculture by half by 2050. Earlier this year, Secretary Perdue announced the department-wide initiative to align resources, programs, and research to position American agriculture to better meet future global demands. CRP participants with contracts effective beginning on October 1, 2020, will receive their first annual rental payment in October 2021. For more information on CRP, visit fsa.usda.gov or contact your local FSA county office.
Alabama Power Foundation Accepting Classroom Grant Applications
The Alabama Power Foundation is now accepting applications for its Classroom Grant Program. The program focuses on improving and expanding educational opportunities at schools throughout Alabama. This year, the program has expanded to meet additional needs, such as technology support to enhance virtual learning, which has become commonplace as a result of the COVID-19 pandemic. Grants are available to public elementary, middle and high schools to purchase materials, supplies and other resources to enhance learning in the classroom. Grants can also be used to buy sanitation supplies needed to keep classrooms safe and to comply with Centers for Disease Control and Prevention guidelines on the coronavirus. Funds can also be used to support mental health needs for educators and students. Nonprofit organizations that work with schools to support these efforts are also eligible to apply. Up to $1,000 is awarded per grant. The grant program will remain open for the remainder of the school year. Grants are awarded to eligible recipients on a first-come, first-served basis until all funds are exhausted. For more information or to apply, visit https://powerofgood.com/grant/classroom-grants/. Since its creation in 1989 with funds donated by shareholders, the Alabama Power Foundation has supported Alabama communities, educational institutions and nonprofits through more than 20,000 grants and scholarships, using nonratepayer dollars. Learn more at https://powerofgood.com/.
The Community Foundation of West Alabama Offers Grants
The Community Foundation of West Alabama supports education by offering grants of up to $500 to area classroom teachers. Interested teachers can visit the website at www.thecfwa.org. On the homepage click on the grants tab and select the education grant application. The grants must be postmarked by Nov. 1.
Drive-through Breast Cancer Awareness at HCCCA
You are cordially invited to attend a drive-thru Breast Cancer Awareness event on Tues., Oct. 27, at 9 a.m. at the Hale County College and Career Academy, 19875 Alabama Hwy. 69, Greensboro. This event is being sponsored by the JAG students of the Hale County College and Career Academy. The theme for this event is "Cruising for Cancer!" For more detail, contact JAG Supervisor Ms. Monica Bates at 334-624-3691 or mbates@halek12.org.
Beat Auburn Beat Hunger Launches 2020 Food And Fund Drive
Beat Auburn Beat Hunger, The University of Alabama's annual food and fund drive in competition with Auburn University, kicks off Thurs., Oct. 1 and runs through Nov. 20; results will be announced Nov. 21. The drive will look different this year due to COVID-19, with the on-campus drive focusing solely on collecting funds. Food barrels will still be located throughout the city. All donations benefit the West Alabama Food Bank. Over 7 million pounds of food has been collected since the drive started in 1994. Up-to-date information can be found @ua_babh on Instagram and Twitter. For more information, contact Melissa Parker in UA communications at melissa.parker@ua.edu.
Red Cross
The American Red Cross has an urgent need for blood donations to prevent another blood shortage as hospitals resume surgical procedures and patient treatments that were temporarily paused earlier this spring in response to the COVID-19 pandemic. Healthy individuals who are feeling well are asked to make an appointment to donate in the weeks and months ahead by downloading the free Red Cross Blood Donor App, visiting RedCrossBlood.org, calling 1-800-RED CROSS (1-800-733-2767) or enabling the Blood Donor Skill on any Alexa Echo device. Tuscaloosa:10/23: 11 a.m. – 4 p.m., University of Alabama University Police, 1110 Jackson Ave.
Santa for Seniors
Christmas…the most wonderful time of the year! But not for everyone. Many needy seniors never experience the joys of Christmas. You can change this by partnering with the Alabama Tombigbee Regional Commission Area Agency on Aging (AAA) to sponsor a senior for the 2nd Annual Santa for Seniors service project. Non-identifying information about needy seniors within our 10 county region will be placed on Christmas cards along with a list of items requested by the senior. ATRC Case Managers have chosen the neediest seniors in the area as Santa for Seniors recipients. Many are low-income, homebound and alone. Most of the requests are for everyday items such as cleaning supplies, bed linens, adult diapers, and other basic necessities. Christmas cards may be requested during the month of October by calling the Area Agency on Aging, 334-682-5206 or 888-617-0500. Please consider becoming a Santa for Seniors sponsor and purchasing the items requested. Monetary donations are also welcome and will be used to purchase items requested by our seniors. Due to the Covid-19 Pandemic, you may wish to shop on-line and have gifts delivered directly to the Area Agency on Aging, 3 Camden Bypass, Camden, AL 36726 prior to November 15, 2020. If you prefer to shop in person, there will be designated days to drop off your gifts or, you can call the AAA to schedule a pickup.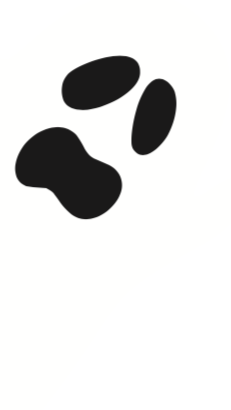 School Events
UA-Developed App Tells Body Composition With Single Photo
Technology developed through research at The University of Alabama is available in major mobile app stores, ready to revolutionize how people track their health and fitness progress. The Made Health app allows users to accurately measure muscle and fat by taking a single photo of themselves. For more information, contact Adam Jones, UA Strategic Communications, at adam.jones@ua.edu.
Disruption To Tiny Life Can Lead To Big Changes In Warmer Climate
New research from The University of Alabama supports the growing consensus that, while some animals will find it difficult to adjust to predicted warmer temperatures, a more widespread effect of a changing climate is disruption in how ecosystems function. A project led by UA researchers, shows a warming climate can kick off a domino effect of disruptions that reach the tiniest lifeforms in an ecosystem that, in turn, produce big changes to animal life and the food chain, according to results published recently in Nature Climate Change. For more information, contact Adam Jones, UA Strategic Communications, at adam.jones@ua.edu.
UA Arboretum To Host Drive-Thru Halloween Event
The University of Alabama's Arboretum is hosting its annual 'ArBOOretum' event in celebration of Halloween from 1 to 3 p.m. on Oct. 24 and 25. The drive-thru event will provide goodie bags to children containing candy and crafts related to online videos the UA Department of Biological Science will release teaching about Alabama's substantial biodiversity in spooky ways, such as carnivorous plants, murderous invasive species and resurrection plants. For more information, contact Jamon Smith, UA Strategic Communications, at jamon.smith@ua.edu.
Dolly Parton's Imagination Library
Success By 6 of United Way of West Alabama is proud to provide Dolly Parton's Imagination Library books FREE to children ages birth to 5 years old in Greene, Hale, Marengo, Pickens, Sumter, and Tuscaloosa counties. Once a month, your child will receive a new book by mail. You only need to do two things: register your child and pledge to read the books to him/her. Please, climb on board Dolly Parton's Imagination Library! Since UWWA launched the Dolly Parton Imagination Library: 13,467 children have participated in the program in Greene, Hale, Marengo, Pickens, Sumter, and Tuscaloosa Counties. 10,427 children have "graduated" from the program. 443,856 books have been delivered to children in West Alabama. Sign up at https://imaginationlibrary.com/check-availability/
LAW PROFESSOR PUBLISHES ARTICLE IN NEW ENGLAND JOURNAL OF MEDICINE, EXPLAINS PROPOSAL FOR REDUCING GUN SUICIDES – A medical journal article authored by Fredrick Vars, professor of law in UA's School of Law, suggests doctors and mental health professionals could use do-not-sell lists for firearms as a new tool in their suicide prevention toolkit. The article, "Voluntary Do-Not-Sell Lists – An Innovative Approach to Reducing Gun Suicides," is published in the October issue of The New England Journal of Medicine. For more information, contact Monique Fields, manager of communications in the law school, 205-348-5195 or mfields@law.ua.edu, or contact Vars directly, 773-331-6605 or fvars@law.ua.edu.
UA CRIMINAL JUSTICE PROFESSOR RANKED NO. 1 IN U.S. – University of Alabama criminology and criminal justice instructor Douglas Klutz has been named the No. 1 college professor in the U.S. once again. Both CEOWORLD Magazine and Best Value Schools ranked Klutz as No. 1 in 2020. In 2017, Klutz was rated the No. 1 professor in the country by Forbes. Klutz, who specializes in career building, has been an instructor for a decade. He is also a student advisor and director of the criminal justice internship program. For more information, contact Jamon Smith, UA Strategic Communications, at jamon.smith@ua.edu.
UA MAKES STANDARDIZED TEST SCORES OPTIONAL FOR ADMISSION IN 2021 – Due to the lack of access to standardized tests around the nation in light of the COVID-19 pandemic, UA will not require standardized test scores as part of the admissions process in 2021. This new pilot program for admissions will be for potential undergraduate students applying for admission and scholarships for the spring, summer and fall semesters in 2021. For more information, contact Bryant Welbourne, UA Strategic Communications, at bryant.welbourne@ua.edu.
UA EXPANDS, STRENGTHENS RESEARCH CAPABILITIES WITH NEW MRI – A new MRI scanner at The University of Alabama paves the way for researchers to expand the boundaries of knowledge of the human brain, bringing benefits to the core educational mission of campus. A $1.7 million major research instrumentation grant from the National Science Foundation will assist in purchasing a state-of-the-art MRI that will encourage interdisciplinary collaborations and allow for leaps in neuroscience research at UA. For more information, contact Adam Jones, UA Strategic Communications, at adam.jones@ua.edu.
FOUR PROFESSOR RECEIVE EARLY CAREER RESEARCH AWARDS – Over the summer, four professors at The University of Alabama received national recognition early in their careers for innovative research that will increase understanding of our world while boosting UA's educational mission. For more information, contact Adam Jones, UA Strategic Communications, at adam.jones@ua.edu.
UA DEVELOPS PARTNERSHIP WITH ENERGY-FOCUSED ACCELERATOR – A partnership with an organization that supports startups in the area of energy technology will advance The University of Alabama's educational and research mission. In an agreement with the Techstars Alabama EnergyTech Accelerator, UA students will have access to unique opportunities to engage with startups to broaden their own skillsets and help improve Alabama's economy. For more information, contact Adam Jones, UA Strategic Communications, at adam.jones@ua.edu.
UA ART GALLERIES REOPEN FOR IN-PERSON VISITATION – The University of Alabama's Sarah Moody Gallery of Art, Paul R. Jones Museum of American Art and University of Alabama Gallery have reopened to the campus community and to the public for in-person visitation. All three galleries are free. Social distancing and masks are required. For more information, contact Jamon Smith, UA Strategic Communications, at jamon.smith@ua.edu.
MOUNDVILLE NATIVE AMERICAN FESTIVAL GOES VIRTUAL – UA's Moundville Archaeological Park will conduct the 32nd annual Moundville Native American Festival online Oct. 5-10. The virtual experience will include Native American performers, demonstrators and living history teachers. Online content will teach and celebrate Native American culture through interactive experiences, livestreams and prerecorded videos. The virtual festival will take place on the Moundville Archaeological Park website. For more information, contact Bryant Welbourne, UA Strategic Communications, at bryant.welbourne@ua.edu.