Leaderboard
Church & Community Events
2021 Upcoming Holiday deadlines: We will be closed for Labor Day. Deadline is Friday, Nov. 19 for Thanksgiving Edition and will be closed for the Thanksgiving Holidays. Deadline is Friday, Dec. 3 for Santa Letters. Deadline is Monday, Dec. 20 for the Christmas and New Years Editions. MvT Will be closed Dec. 23-Jan. 2 for the Christmas & New Years Holidays.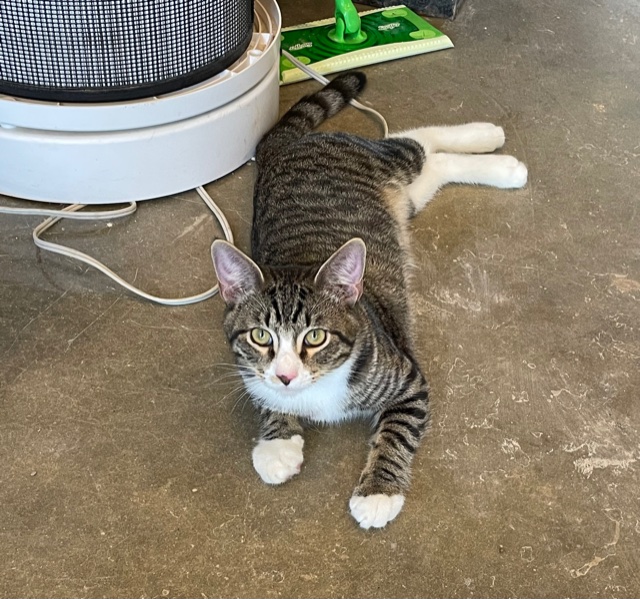 Moundville Baptist Trunk or Treat
Moundville Baptist Trunk or Treat will be on Halloween, Sun., Oct. 31, 4:30 – 6 p.m. at Moundville Baptist Church.

Join us for Bells of Peace 2021
Toll "Bells of Peace" on 11/11 at 11 a.m. local time, and honor all those who served and sacrificed in WWI. Bells of Peace is a U.S. national bell tolling remembrance that was created in collaboration with the Society of the Honor Guard, Tomb of the Unknown Soldier (SHGTUS) to commemorate the 100-year anniversary of the World War I Armistice, November 11, 2018. The Doughboy Foundation has since promoted Bells of Peace as an annual remembrance of those who served in WWI and of the moment when the guns fell silent, and bells tolled in Europe… on the 11th day of the 11th month, at the 11th hour in 1918. "Here Rests in Honored Glory…" 2021 marks the 100th anniversary of the interment ceremonies officiated by President Warren G. Harding when an unknown soldier from WWI was laid to rest at Arlington National Cemetery establishing the hallowed Tomb of the Unknown Soldier on November 11, 1921. This year as we toll the Bells of Peace at 11am local on 11/11, we will also reflect on this solemn event triggered by America's participation in WWI. For more information visit https://doughboy.org/index.php/activities/bells-of-peace
Emergency Blood and Platelet Shortage: Red Cross Supplies Drop to Lowest Levels Since 2015
The American Red Cross is experiencing an emergency blood and platelet shortage and must collect 10,000 additional blood products each week over the next month for the blood supply to recover and meet hospital and patient needs. Donors of all blood types – especially type O – and platelet donors are urged to make an appointment to give now and in the weeks ahead to overcome this current shortage. Blood donor turnout has reached the lowest levels of the year as many delayed giving amid a return to the workplace and in-person learning, as well as a recent surge in COVID-19 cases across the country due to the delta variant. As cases spiked in August, blood donor participation decreased about 10%, but blood product distributions to hospitals have remained strong, significantly outpacing blood donations in recent weeks. Don't wait. People across the country depend on the generosity of blood donors. Make an appointment to give blood or platelets as soon as possible by using the Red Cross Blood Donor App, visiting RedCrossBlood.org or calling 1-800-RED CROSS (1-800-733-2767). Tuscaloosa: 10/1: 10:30 a.m. – 3:30 p.m., University of Alabama Law School, 1208 Paul W. Bryant; 10/11: 11:30 a.m. – 5:30 p.m., University Mall, 1701 McFarland Blvd. E.; 10/14: 3 p.m. – 7 p.m., Calvary Baptist Church- Allan R. Watson Annex, 1208 Paul W. Bryant Dr.
First Baptist Church Food Pantry
First Baptist Church Food Pantry will open every 1st & 3rd Sunday from 11:15 – 11:45 a.m.If you have any questions contact Sandra Carlisle at 334-507-3463.


Need Help Paying for High Cost Medications?
SenioRx is a program offered through the Area Agency on Aging of West Alabama that could help save you money on your prescription drugs, and it's not just for seniors! The SenioRx Program helps you apply for patient assistance programs offered by pharmaceutical companies to receive your prescriptions at a free or reduced price. SenioRx has been able to assistwith medications such as: Toujeo, Humalog, Eliquis, Symbicort, Entresto, Bystolic and many more! Contact your local Area Agency on Aging at 205-333-2990 to speak with someone in the Aging and Disability Resource Center for more information.

The Arts Council of Tuscaloosa Small Grants Program
The Arts Council of Tuscaloosa is announcing its annual Small Grants Program, awarding projects by Tuscaloosa County artists and non-profit organizations. Grants to all local teachers for arts related projects are also available through the Community Foundation's Arts in Education Grant. The Arts Council is now accepting grant applications from local artists and organizations for upcoming projects taking place between Oct. 1 and May 15, 2022. The deadline for applications is Oct. 1 with recipients announced by Oct. 31. A one-to-one match of funds is required for those applying for grants. Organizations may apply for Small Grants Program awards for such projects as exhibits, festivals, residencies, consultants, attendance at seminars, institutes, workshops by artistic and/or administrative staff and productions. Professional artists may apply for grants covering pilot or short-term projects or opportunities such as seminars, workshops, conferences or apprenticeships with master artists. Since the advent of the Small Grants Program in 1986, local artists and organizations have received more than $140,000. The maximum Small Grant available to organizations is $1000 and $750 to individuals. The Arts in Education Grant provides funds that are specifically earmarked for arts related projects through the Community Foundation of West Alabama. Local educators pursuing any arts related project can apply for funding from the Foundation through The Arts Council with a deadline of Oct. 1 for grant activities which will be taking place between Oct. 1 and May 15, 2022. Guidelines and applications for both grant programs are available online at www.tuscarts.org/smallgrants.php. Additional information is available to individuals or groups interested in applying by contacting Shannon McCue, Education Director, at education@tuscarts.org or 205-345-9801. For more information about The Arts Council, Bama Theatre, or Dinah Washington Cultural Arts Center, patrons should follow and like "The Arts Council – Bama Theatre – Cultural Arts Center" on Facebook and Twitter and also Instagram @tuscaloosaartscouncil. Call 205-758-5195 or visit tuscarts.org for further information.

Community Foundation Fall Grant Deadline Nears
The Community Foundation of West Alabama announces its Fall Grant Cycle. Grant applications for the community grants are available for 501(c)(3) nonprofit organizations only. Applications must be postmarked no later than Oct. 1. Those interested are encouraged to download the grant applications from the website at www.thecfwa.org or you may call the CFWA office at 205-366-0698.

School Events
Free Citizenship Course at SSCC
Shelton State Community College's Adult Education will begin a free Citizenship course to prepare students for the naturalization process.
The new course will begin on Oct. 4 with subsequent course availability every ten weeks. The course will meet on the College's Fredd Campus on Mondays and Wednesdays from 12-2 p.m.
Interested students must be at least 18 years of age and have been a permanent resident for five or more years. For more information about the free Citizenship course through Adult Education, contact Mary Rainey at 205.391.2675.
EARIC and Auburn Technology in Motion Partner with Google Offer Free Training for Public School Teachers Statewide
The East Alabama Regional Inservice Center and Alabama Technology in Motion (ATIM) at Auburn University announced a collaboration with Google to provide free professional training and certifications to public school K-12 teachers who successfully apply for the program. The partnership will offer virtual courses for Google's Educator Level 1 Certification, which equips teachers with skills and tools to manage coursework, inspire learning and boost collaboration to improve student outcomes using Google's digital tools. The Google for Education training program is intended for teachers across Alabama. The Educator Level 1 Certification seeks to help teachers utilize the latest cloud-based software and show how these tools can be used to enhance learning experiences for students. Level 1 Certification areas of study include: Latest features of Google Classroom and all applicable tools from Google Workspace; Workflow efficiency and the creation of paperless classrooms; Growing data and feedback collection from students and colleagues; Connecting and collaborating with educators around the globe; Building students' digital literacy. Publicly employed K-12 teachers interested in participating should apply online. Teachers will be asked to complete a brief application, and then ATIM will select final candidates to participate in the program. Teachers can complete the Google training based on their individual schedules. Every school district in the state has equal opportunity for teacher participation. Alabama Regional Inservice Centers will support ATIM and Google in facilitating the call for participants, who will be chosen by the Inservice Centers. More information and details on the application can be found online.

Time For College-Bound Seniors to Fill Out the FAFSA
Alabama students who plan to attend technical school or college in the fall of 2022 should submit the Free Application for Federal Student Aid, or FAFSA, as soon as possible beginning Oct. 1, according to KHEAA–Alabama. Even students who don't think they will qualify for financial aid should submit the FAFSA. Rules governing student aid programs sometimes change, and students who don't file the FAFSA may miss out on free money that could help pay for their education. The parents or guardians of students considered dependents under federal guidelines must also provide financial information on the FAFSA. This affects most students going directly to college from high school, who are typically considered a dependent. The FAFSA asks for information about income, assets and expenses. The data provided on the FAFSA determines whether students qualify for federal grants, work-study and loans, as well as several state grants and scholarships. Many colleges also use the FAFSA to award their own grants and scholarships. A formula set by Congress is used to determine if students qualify for federal and state aid. Some student aid programs have limited funds and provide awards on a first-come, first-served basis, so students and families should submit the FAFSA as soon as possible. KHEAA is a public, non-profit agency established in 1966 to improve students' access to college. It provides information about financial aid and financial literacy at no cost to students and parents. KHEAA also helps colleges manage their student loan default rates and verify information submitted on the FAFSA. For more information about those services, visit www.kheaa.com. For more information about financial aid and college planning, visit www.alstudentaid.com.
Biden Administration
Extends Student Loan Pause Until January 31, 2022
The U.S. Department of Education (Department) announced a final extension of the pause on student loan repayment, interest, and collections until Jan. 31, 2022. The Department believes this additional time and a definitive end date will allow borrowers to plan for the resumption of payments and reduce the risk of delinquency and defaults after restart. The Department will continue its work to transition borrowers smoothly back into repayment, including by improving student loan servicing.
"The payment pause has been a lifeline that allowed millions of Americans to focus on their families, health, and finances instead of student loans during the national emergency," said U.S. Secretary of Education Miguel Cardona. "As our nation's economy continues to recover from a deep hole, this final extension will give students and borrowers the time they need to plan for restart and ensure a smooth pathway back to repayment. It is the Department's priority to support students and borrowers during this transition and ensure they have the resources they need to access affordable, high quality higher education."
The Department will begin notifying borrowers about this final extension in the coming days, and it will release resources and information about how to plan for payment restart as the end of the pause approaches. Today's action is one of a series of steps the Department has taken to support students and borrowers, make higher education more affordable, and improve student loan servicing, including: Approving $1.5 billion in borrower defense claims, including extending full relief to approved claims and approving new types of claims. Reinstating $1.3 billion in loan discharges for 41,000 borrowers who received a total and permanent disability discharge and protecting another 190,000 from potential loan reinstatement. Helping 30,000 small business owners with student loans seeking help from the Paycheck Protection Program.
American Lung Association Launches Vape-Free Schools Scholarship Fund
In Alabama, more than 26% of high school students use tobacco products, including e-cigarettes, according to the Centers for Disease Control. We are proud to share that today, the American Lung Association in Alabama announced the Vape-Free Schools Scholarship Fund, a new effort to fund schools' implementation of the Vape-Free Schools Initiative so that more kids can access cessation, support and education. The scholarship drive seeks to raise funds to give schools across the country access to the program. With a cost of $400 per training seat, the goal is to raise $400,000 to serve 1,000 schools in need by the end of 2021. Through this scholarship drive, the Lung Association will enable faculty and students in Alabama to access the Lung Association's proven vaping intervention and cessation programs. The Vape-Free Schools Initiative provides school administrators and educators with training to offer an alternative-to-suspension program for students found vaping, smoking or chewing on school property, and a voluntary vaping/tobacco cessation program for youth wanting to quit for good. Alternative to Suspension (INDEPTH®) an alternative for students who face suspension for violating school vaping and tobacco use policies. As teens continue to get hooked on vaping, this is a supportive program that teaches students about nicotine dependence and establishing healthy boundaries, rather than focusing solely on punitive measures. Vaping Education & Tobacco Cessation Program (Not-On-Tobacco® N-O-T) is a teen smoking/vaping cessation program for students that want to quit. The 10-session program provides the tools, information, and support for teens to end their addiction to tobacco. Participating schools will be recognized as part of the American Lung Association Vape-Free Schools Initiative in their communities. To make a donation, visit Lung.org/scholarship. To get more information about the Vape-Free Schools Initiative or submit your school for scholarship consideration, visit Lung.org/vape-free-schools or contact Vapefree@Lung.org. To speak with a lung health expert about e-cigarettes and vaping cessation, contact Jill Dale at Jill.Dale@Lung.org or 312-940-7001.
Dolly Parton's Imagination Library
Success By 6 of United Way of West Alabama is proud to provide Dolly Parton's Imagination Library books FREE to children ages birth to 5 years old in Greene, Hale, Marengo, Pickens, Sumter, and Tuscaloosa counties. Once a month, your child will receive a new book by mail. You only need to do two things: register your child and pledge to read the books to him/her. Please, climb on board Dolly Parton's Imagination Library! Since UWWA launched the Dolly Parton Imagination Library: 13,467 children have participated in the program in Greene, Hale, Marengo, Pickens, Sumter, and Tuscaloosa Counties. 10,427 children have "graduated" from the program. 443,856 books have been delivered to children in West Alabama. Sign up at https://imaginationlibrary.com/check-availability/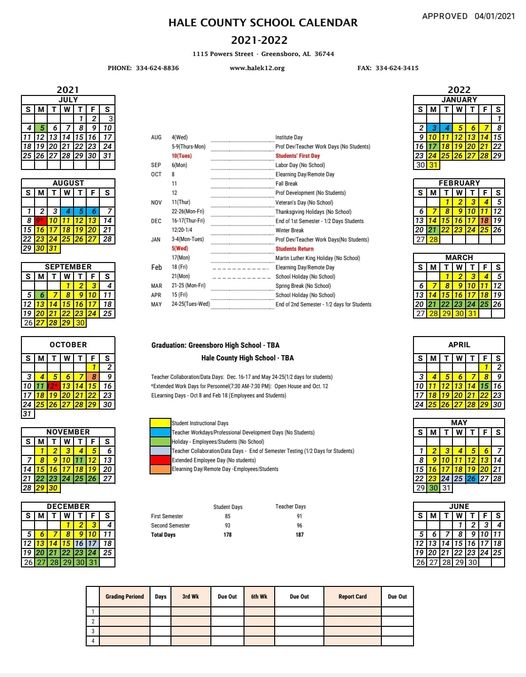 ASF Foundation Pumpkin Run and Lots O'Fun
ASF Foundation Pumpkin Run and Lots O'Fun will be at Cloverdale Bottom Park Sat., Oct. 16 with check in at 6:45 a.m. and 5K at 8 a.m. Fun run will be at 8:15. You could win a $1K scholarship. Two scholarships will be awarded to registered runners. Must be present to win. For rules, to register and learn about fees visit Alagames.com.
UA LAUNCHES NEW ENGINEERING INITIATIVE – A ribbon-cutting and grand opening for The University of Alabama College of Engineering's advanced manufacturing program will be held at 11 a.m. Thursday, Sept. 30, in 162 Paty Hall. This event will officially launch the newly approved bachelor's degree in manufacturing systems engineering and the Alabama Initiative on Manufacturing Development and Education, or Alabama IMaDE. Alabama IMaDE establishes the modernization of manufacturing technology, techniques and workforce education as a new focal point at the University. The program will address industrial problems while partnering with local and global industries to broaden students' education.For more information, contact Alana Norris, College of Engineering communications, at anorris@eng.ua.edu.
UA ADAPTED ATHLETICS CUTS RIBBON FOR PARKER-HAUN TENNIS FACILITY– UA Adapted Athletics will officially open the Parker-Haun Tennis Facility, the only collegiate tennis facility in the nation for adapted student-athletes, with a ribbon-cutting ceremony Oct. 1. Named in recognition of a $500,000 gift from the Parker and Haun families, the new 3,835-square-foot space tennis facility is located immediately adjacent to the student recreation courts managed by University Recreation. The space includes locker rooms, restrooms, a trainer's room and offices for the coaching staff. For more information, contact Bryant Welbourne, UA Strategic Communications, at bryant.welbourne@ua.edu.
BEAT AUBURN BEAT HUNGER ANNUAL FOOD DRIVE KICKS OFF – The Beat Auburn Beat Hunger food and fund drive kicks off Friday, Oct. 1, from 11 am. to 3 p.m. at The University of Alabama Student Center. The drive runs through Nov. 18, with the winner being announced Nov. 19. This marks the 27th year for the annual drive where UA students compete with the Beat Bama food drive at Auburn University. Last year, the BABH team beat Auburn and raised 291,047 pounds of food. This year, the team aims to donate 300,000 pounds to the West Alabama Food Bank, which serves nine counties. For more information, contact Caroline Gazzara-McKenzie, UA Strategic Communications, at caroline.mckenzie@ua.edu.
UA LEADING INVESTMENT TO ADDRESS RURAL HEALTH INEQUITIES – The University of Alabama will spearhead a more than $4 million initiative to improve health care equity by helping underserved communities in the state be more resilient to health disparities, many exposed during the pandemic. The grant from the Centers for Disease Control and Prevention and the Alabama Department of Public Health will target populations that experienced COVID-19 health disparities among high-risk and underserved populations, including racial and ethnic minorities and rural communities. The two-year project will be led by the UA Center for Economic Development.For more information, contact Adam Jones, UA Strategic Communications, at adam.jones@ua.edu.
UA ONLINE SEEKING NOMINEES FOR MILITARY AWARD – The University of Alabama Online is seeking nominations for its new Legendary Service Award that honors a past or present military service member who has made an exceptional, positive impact by serving their country or community. Nominees must have ties to Alabama or UA. The winner will be selected based on qualities such as excellence in performance, overcoming adversity and commitment to charitable endeavors. The deadline for nominations is Oct. 3. Nominations can be submitted on the UA Online awards page. The selected honoree and nominator will each receive a tuition grant for three 3-hour UA Online courses, two tickets each to the Nov. 13 New Mexico State home football game, on-the-field recognition during a ceremony held at the game and hotel accommodations for that weekend.For more information, contact Frank Farrar, UA Online, at jffarar@ccs.ua.edu.
BAMA THEATRE AND DANCE IS BACK ON STAGE! – The University of Alabama Department of Theatre and Dance returns to the stage this 2021-2022 season for live, in-person performances. While the first theatre performance was last week, the first dance performance, the Alabama Repertory Dance Theatre, or ARDT, hits the stage Oct. 6-8 at the UA Dance Theatre in the English Building on the UA campus. ARDT, which is celebrating its 30th season, is a concert of five dance performances, varying widely in style, each choreographed by a different nationally acclaimed dance faculty member. For more information, contact Jamon Smith, UA Strategic Communications, at jamon.smith@ua.edu.
CURRENT COMMENT
CHANGES TO FED-BACKED FLOOD INSURANCE ENCOURAGE DISASTER RESILIENCE – Looming changes to flood insurance will raise rates for some policyholders in Alabama, but, on the whole, the changes are good public policy, said Dr. Lars Powell, director and senior research professional of the Alabama Center for Insurance Information and Research. "The changes match rate to risk so people with a greater chance of having large losses pay higher premiums and vice versa," Powell said. "It also increases incentives for people and businesses to protect their property from flooding and allows the government to allocate resources toward flood mitigation projects, instead of subsidizing insurance." About 1,700 flood insurance policyholders will see a rate increase greater than $20 next year as part of the changes to the Federal Emergency Management Agency National Flood Insurance Premium rating system known as Risk Rating 2.0, scheduled to go into effect for new policies on Oct. 1.