Leaderboard
Church & Community Events
2021 Upcoming Holiday deadlines: We will be closed for Memorial Day. We will be closed for Labor Day. Deadline is Friday, Nov. 19 for Thanksgiving Edition and will be closed for the Thanksgiving Holidays. Deadline is Friday, Dec. 3 for Santa Letters. Deadline is Monday, Dec. 20 for the Christmas and New Years Editions. MvT Will be closed Dec. 23-Jan. 2 for the Christmas & New Years Holidays.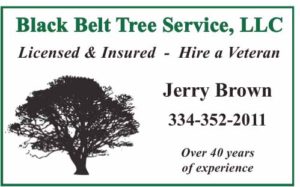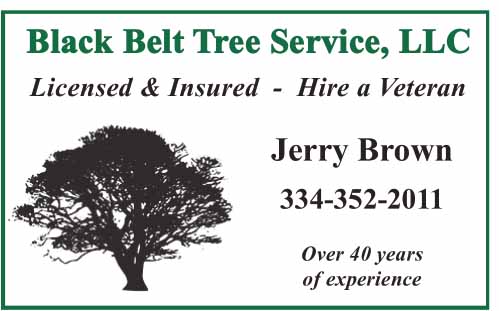 Red Cross
Make your appointment to give blood, platelets or plasma with the Red Cross by downloading the Red Cross Blood Donor App, visiting RedCrossBlood.org, calling 1-800-RED CROSS (1-800-733-2767) or enabling the Blood Donor Skill on any Alexa Echo device. Tuscaloosa: 4/14: 3-7 p.m., Calvary Baptist Church-Allan R. Watson Annex., 1208 Paul W. Bryant Dr. 4/29: 11 a.m. – 5 p.m., First United Methodist Church-Tuscaloosa, 800 Greensboro Ave.; 4/30: 10 a.m. – 3 p.m., Holy Spirit Catholic Church, 733 James I. Harrison Jr. Pkwy.

ACS CAN Seeking Cancer Survivors for Surveys to Shape Health Policy
The American Cancer Society Cancer Action Network (ACS CAN) is asking cancer patients and recent survivors to enroll in its latest Survivor Views survey project. The project is dedicated to ensuring cancer patients and survivors' experiences are used to inform cancer-related policymaking. The survey project, which started in 2019, has provided invaluable insight on issues including the cost of prescription drugs, access to health coverage, surprise medical bills and the effect of the coronavirus pandemic on cancer patients' access to care. Survivor Views surveys will comprise periodic 10-minute surveys that will focus on a range of topics important to the cancer survivor community, including access to care, patient data and privacy and cancer survivorship. The project aims to include a total of 3,000 cancer survivors who were diagnosed and/or treated for cancer within the last seven years while being reflective of the diversity of cancer patients and various types of cancer. Qualified participants include: Cancer survivors who have been diagnosed or received treatment for their cancer within the last seven years. Residents of the United States or a U.S. territory. Over the age of 18. Those interested in participating should visit: www.fightcancer.org/SurvivorViews45 to enroll. To learn more about how ACS CAN has impacted public health policy over the decades, visit www.fightcancer.org/20-years-acs-can.
Free On-line Exercise Classes offered by the Area Agency on Aging
The Alabama Tombigbee Area Agency on Aging realizes that COVID19 has made it more difficult to participate in healthy habits such as exercise classes or attending fitness centers. To support area seniors, we are offering Tai Chi for Arthritis and Fall Prevention to you in the privacy of your home. There is no cost for the program, however you must be 60 years of age or older to participate and you must register for the class in advance. What is Tai Chi? Tai Chi is often described as "meditation in motion". This mind-body practice, which originated in China, has value in treating or preventing many health problems. And you can get started even if you aren't in top shape. In this low-impact, slow-motion exercise, you go through a series of motions as you breathe deeply and naturally, focusing attention on you bodily sensations. The movements are usually circular and never forced, the muscles are relaxed rather than tensed, and the joints are not fully extended or bent. Tai Chi can be easily adapted for anyone, from the most fit to people confined to wheelchairs or recovering from surgery. Although Tai Chi is slow and gentle and doesn't leave you breathless, it addresses the key components of fitness – muscle strength, flexibility, balance and conditioning. To register, go to the AAA website www.atrcaging.com to complete the form online. You will need WIFI, or internet access and a computer with camera and sound to participate in this ZOOM formatted program. The certified instructor will assist you, if needed, prior to the first lesson in setting up your computer to be able to participate. This is a 16-session course. We ask that you commit to 2 sessions a week for 8 weeks to benefit in full from the course. Class Schedule: Ongoing – you may join at any time. Classes will be offered on Tues. and Thurs. at 11 a.m. and 2 p.m. When registering select the class and choose the time of either 11 a.m. or 2 p.m. Please make sure when registering that you include your email address along with your class time selection. For more information, call Evette Woods or Jennifer Dailey at 334-682-5206.

The Alabama Symphony Orchestra
Announces Free Spring Serenades!
The Alabama Symphony Orchestra is thrilled to bring a brand new concert series Spring Serenades to living rooms everywhere! This series of virtual programs are designed to engage with music lovers across Alabama, and beyond. The Orchestra is pleased to once again partner with EBSCO Industries INC. and Vulcan Value Partners to make these digital programs accessible to all. Each concert will be available to view for a limited time through the Alabama Symphony Orchestra website, alabamasymphony.org, and previews will be available on their social media channels. To make these performances available to as wide an audience as possible, the Orchestra is making them accessible for free. When viewing the performance, patrons who feel so compelled will have the opportunity to donate online. For more information visit alsymphony.org. March 26 – April 4 at 12 p.m. Carlos Izcaray, conductor, Mozart, Quintet for Clarinet & Strings K581 in A Major and Mendelssohn, Sinfonia No. 3 in E minor; Bohemian Serenade April 9-18 at 12 p.m. Carlos Izcaray, conductor, Suk, Serenade for Strings in E-flat Major, Op. 6 and more; Cinematic Strings April 23- May 2 at 12 p.m. Chris Confessore, conductor, Herman, Psycho for Strings, Horner/Custer, Music from Titanic, Bernstein/Bulla, America from West Side Story and more!; Music for Winds and Strings May 7 – 16 at 12 p.m. Carlos Izcaray, conductor, Foote, A Night Piece for Flute and Strings, Mozart/Harmon, Andante & Variations for Clarinet and String Quartet, Barber, Serenade, op. 1 and more; Grieg's Holberg Suite May 21 -30 at 12 p.m. Carlos Izcaray, conductor, Grieg, Holberg Suite and more; Mozart & Saint-Georges, June 4 -13 at 12 p.m. Carlos Izcaray, conductor Mozart, Symphony No. 29, Saint-Georges, Symphony No. 2 and more.
School Events
SSCC Virtual Decision Day 2021
Shelton State Community College will recognize high school seniors planning to attend the college on May 1, through Virtual Decision Day 2021. High school seniors who have been accepted to Shelton State are asked to submit a photo of themselves holding their acceptance certificate. If a certificate has not yet been received, future SSCC students may also use a photo in their cap and gown, high school teamwear, or Shelton State clothing. Entries may be submitted to recruitment@sheltonstate.edu. Photos will be accepted through Friday, April 30. A random drawing will select two participants for $500 book scholarships. In addition to those already accepted, Shelton State continues to process admission applications for the summer and fall semester. For more information, visit sheltonstate.edu/register.

SSCC Virtual Parent Chat
Shelton State Community College will host virtual information sessions for parents of incoming students. The College's Virtual Parent Chat sessions will be hosted monthly on Zoom April through August. There is no fee to attend. Virtual Parent Chat 2021 will include a variety of helpful topics including admission, financial aid, and updated methods of instruction. The discussion will close with a question/answer session in hopes of alleviating any anxiety being experienced ahead of the fall semester. To select a date and register for the event, visit https://sheltonstate.formstack.com/forms/virtual_parent_chat_2021. Participants will be contacted by email 24-48 hours prior to the event with additional information. For additional information, contact the Office of Recruiting at recruiting@sheltonstate.edu.
LIFE-SIZE ELEPHANT STATUE INSTALLED OUTSIDE BRYANT-DENNY STADIUM – Tuska, a 19-foot tall, seven-ton bronze elephant statue, was recently given to UA by the Westervelt Company and will be installed at the southeast corner of University Boulevard and Wallace Wade Avenue in front of Bryant-Denny Stadium April 12. Tuska was sculpted by English artist Terry Matthews and has resided at the NorthRiver Yacht Club since September 2000. The Tuska Plaza project included new landscaping, a large pedestal for Tuska to stand on, sidewalks surrounding the statue and lighting elements for nighttime viewing. For more information, contact Bryant Welbourne, UA Strategic Communications, at bryant.welbourne@ua.edu. BAMA BLITZ TO BOOST UA PASSION PROJECTS; SET FOR APRIL 12-15 – Bama Blitz, The University of Alabama's annual online fundraising event, will begin at noon April 12 and end at 11:59 p.m. April 15. Alumni, faculty, staff, students and supporters of UA can help build tomorrow's legends by giving to one of several unique and impactful passion projects. In 2020, Bama Blitz raised more than $2.15 million. For more information, contact Deidre Stalanlker, UA Strategic Communications, at deidre.stalnaker@ua.edu.CCS SEEKS TO FUND NEW MILITARY SCHOLARSHIP THROUGH BAMA BLITZ – As part of Bama Blitz, UA's College of Continuing Studies is seeking funding to endow a new scholarship for active duty and veteran military service members and their dependents. If enough funding is raised, the scholarship will be made available to any active duty and veteran military service members and their dependents that are enrolled in online programs through the college. For more information, contact Jamon Smith, UA Strategic Communications, at jamon.smith@ua.edu.CCN STUDENT BALANCE RELIEF FUND FEATURED IN BAMA BLITZ – To ensure financial constraints don't delay or prevent future health care heroes from earning their degrees, the Capstone College of Nursing established a new program to assist nursing students. The CCN Student Balance Relief Fund will provide financial aid to nursing students with small balances on their accounts to allow them to continue their education and earn a degree. The fund is CCN's passion project for this year's Bama Blitz. For more information, contact Bryant Welbourne, UA Strategic Communications, at bryant.welbourne@ua.edu. BAND TO APPEAR IN ICONIC HOLIDAY TRADITION WITH BAMA BLITZ SUPPORT – The University of Alabama's Million Dollar Band is set to perform in the 2021 Macy's Thanksgiving Day Parade this fall. To make the trip possible, the College of Arts and Sciences is asking for the public's help in raising funds, through the annual Bama Blitz campaign, that would alleviate costs for the band's 400 members to travel to, and participate in, the event. For more information, contact Shane Dorrill, UA Strategic Communications, at shane.dorrill@ua.edu.STATE BUSINESS LEADERS EXPECTING ECONOMIC GROWTH – In the latest quarterly survey by researchers at The University of Alabama, business leaders in the state are feeling more encouraged about the economy than they have since the global pandemic began. The UA Center for Business and Economic Research's most recent Alabama Business Confidence Index shows that local business leaders have strong expectations for economic growth in the second quarter of 2021.For more information, contact Adam Jones, UA Strategic Communications, at adam.jones@ua.edu. RISE CENTER TO HOLD GOLF, TENNIS FUNDRAISERS – UA's RISE Center will hold the RISE Tournament of Champions April 22-23 at NorthRiver Yacht Club and a women's doubles tennis tournament April 22 at the PARA Tuscaloosa Tennis Center, both benefiting therapeutic services provided by RISE. The RISE Tournament of Champions is a four-person scramble, handicaps required, with morning or afternoon tee times both days. Registration for the golf tournament starts at $2,750 for a four-person team. New to RISE's fundraising efforts is a women's doubles tennis tournament. The cost per team is $150. For more information, contact Tabby Brown, UA College of Human Environmental Sciences, at tbrown@ches.ua.edu.NEARLY A THIRD OF MOBILE BAY MARSHES GONE SINCE 1980S, STUDY FINDS – About half a football field of marshes on the edges of Mobile Bay vanished annually over the past 35 years, according to a study by researchers at The University of Alabama. The study of satellite and aerial images from 1984 to 2019 showed a loss of about 30 percent of saltwater marshes, critical for the health of oceans. The project is the first to apply analyzation of satellite images through computer modeling to quantify not only the change in marshes but to show how land along the bay changed through time, providing detailed, annual information that fine-tuned models with the ability to show how future actions should influence marsh and wetland habitat. For more information, contact Adam Jones, UA Strategic Communications, at adam.jones@ua.edu.
CURRENT COMMENTEVEN WITH RECENT FUNDING CHANGES, ALABAMA HAS INFRASTRUCTURE NEEDS – Legislative foresight by Alabama lawmakers in enacting the Rebuild Alabama Act reformulated the gas tax and addressed both the contribution of the infrastructure serving electric vehicles and ensured that local governments could expand and participate in improving their road networks. The act helped funding for infrastructure needs weather the pandemic, so far, but needs remain, said Steven Polunsky, director of the Alabama Transportation Policy Research Center. "Even in normal times, taking into account technological advances and shifts in commuting patterns, the economic and societal needs for resilient transportation infrastructure far exceed the ability to provide, and that's before considering new pressures from the rapid expansion of e-commerce, supply chain shortages, extreme weather events, and equity issues," he said. For more information, contact Steve Polunsky at polunsky@ua.edu.
Dolly Parton's Imagination Library
Success By 6 of United Way of West Alabama is proud to provide Dolly Parton's Imagination Library books FREE to children ages birth to 5 years old in Greene, Hale, Marengo, Pickens, Sumter, and Tuscaloosa counties. Once a month, your child will receive a new book by mail. You only need to do two things: register your child and pledge to read the books to him/her. Please, climb on board Dolly Parton's Imagination Library! Since UWWA launched the Dolly Parton Imagination Library: 13,467 children have participated in the program in Greene, Hale, Marengo, Pickens, Sumter, and Tuscaloosa Counties. 10,427 children have "graduated" from the program. 443,856 books have been delivered to children in West Alabama. Sign up at https://imaginationlibrary.com/check-availability/