Leaderboard
Church & Community Events
Upcoming 2021 holiday deadlines: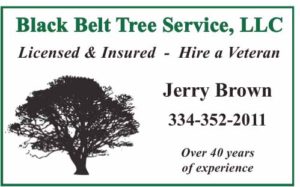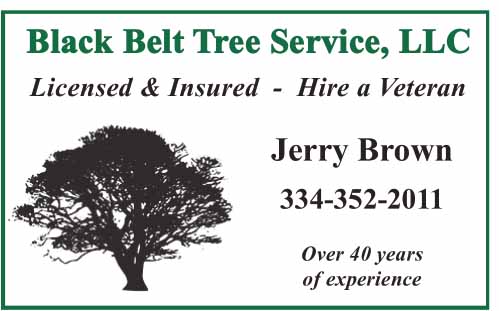 Good Trouble: Civil Rights Past and Present
The Civil Rights movement of the 1950s and 60s brought the fight to end systemic, institutionalized racism, segregation, and disenfranchisement of African Americans in the United States to the forefront of American life. While the Civil Rights Movement achieved landmark Civil Rights legislation, such as Brown v. Board of Education, the Civil Rights Act of 1964, the Voting Rights Act of 1965, and the Fair Housing Act, it did not end deep-seeded hatred and systemic racism in the United States. The struggle for equity continues today with the Black Lives Matter movement. Kentuck's premiere 2021 exhibition, aptly titled Good Trouble, spans the Museum, Teer, and SoNo Galleries and features the work of at least seven Alabama Black artists. It is the hope of Kentuck Art Center that "Good Trouble" achieves several goals: to highlight Black voices, to provide a space for these artists' works to continue the conversation about the Civil Rights Movement past and present, and to inspire empathy and the desire for change through the visual storytelling of these Black artists. Art is what connects us—it has the power to educate, break down barriers, and give us hope for a more equitable future. Participating Artists: Tony Bingham, Lynthia Edwards, That's Sew Gee's Bend, Darius Hill, John "Jahni" Moore, Ruth Robinson, Yvonne Wells, and Bernard Wright. The exibit will run Feb. 2 – March 26 in the Museum, Teer, and SoNo Galleries. Kentuck Art Center's 2021 exhibitions focus on memory—how we remember the past, how we are influenced by our personal memories, society's collective memory, and how we shape our own narrative and legacy.
Blue Cross and Blue Shield of Alabama Making Available $250,000 to Schools Statewide with the Be Healthy School Grant Program
In our ongoing commitment to help prevent childhood obesity, Blue Cross and Blue Shield of Alabama is proud to continue its Be Healthy School Grant Program. For the 2021-2022 school year, Blue Cross will make available $250,000 and award grants up to $10,000 to 25 schools across the state that enroll students in grades K through six. Since 2012, Blue Cross has awarded more than $2.1 million in 227 Be Healthy School Grants statewide impacting over 107,000 students. The grants are for the implementation of school-based health and wellness programs that emphasize increased exercise, nutrition education and parental involvement during the school year. Starting Monday, January 4, applications can be completed on the Blue Cross website at AlabamaBlue.com/schoolgrant. The deadline to submit an application is Friday, March 26, 2021. Each selected school will receive a grant of up to $10,000, and schools will be further recognized with a Blue Cross Be Healthy School banner. In April 2022, students who successfully complete their school's program will be presented with Be Healthy awards by Blue Cross.
Epilepsy Foundation AlabamaCelebrating 50th Anniversary
Epilepsy Foundation Alabama is celebrating its 50th anniversary in January 2021. On Tues., Jan. 26, Epilepsy Foundation Alabama will livestream a virtual birthday party beginning at 6 p.m. The date was chosen to represent the 1 in 26 people that will develop epilepsy at some point in their lives. The livestreamed event will focus on cherishing the nonprofit's history in the state, celebrating the milestone anniversary, and highlighting current work the chapter is doing to walk alongside those in Alabama going through their epilepsy journeys. Registration for the 50th anniversary event is open at www.epilepsyalabama.org/50th.There is no mandatory fee to register, but households are encouraged to donate $126 or more if they are able. People that have either been touched by Epilepsy Foundation Alabama or know about the history of the organization are encouraged to email their memories and photos to alabama@efa.org. Funds raised during the 50th anniversary virtual event will go toward supporting Epilepsy Foundation Alabama efforts which include: Seizure First Aid Virtual Trainings and Certifications; 24/7 Helpline; School Personnel & School Nurse Seizure First Aid Trainings in Alabama; Monthly Support Groups; Epilepsy Foundation Kids Crew memberships and activities; SUDEP Institute; Teens Speak Up & Public Policy Institute -advocating for needs of those with epilepsy on federal level; State legislation efforts surrounding seizure safe schools; Information and referral services; Summer camp scholarships; Educational conferences related to health and wellness for those with epilepsy & their caregivers; Research; COVID-19 & Epilepsy Education Program; Epilepsy Foundation Alabama's podcast and more. Sponsorship opportunities for the virtual birthday party are available. To get more information on the various levels and benefits, contact Sara Franklin at sfranklin@efa.org or call 205-453-8291. The organization is a statewide 501c3 nonprofit that has led the fight against seizures in the state since 1971. Epilepsy Foundation Alabama seeks to improve the quality of life for individuals with epilepsy and seizures by leading the fight to overcome challenges of living with epilepsy and to accelerate therapies to stop seizures, find cures, and save lives.
School Events
SSCC's HIT Will Host Free Exam Preparation Courses
Shelton State Community College's Health Information Technology (HIT) will host two free exam preparation courses for the Registered Health Information Technician (RHIT) Exam and the Certified Coding Specialist (CCS) Exam January 8-12, 2021. Sessions are open to students and the public at no charge. Exam preparation sessions will be held on Frid., Jan. 8 with follow-up training on Mon., Jan. 11 and Tues., Jan. 12. For complete training schedules and registration information, visit sheltonstate.edu/HIT.
SSCC's Dual Enrollment Program Begins
Shelton State Community College's dual enrollment program will hold orientation sessions on Jan. 11 at 1 p.m. and Jan. 12 at 5:30 p.m. First-time dual enrollment students are strongly encouraged to attend one of the available sessions for help navigating the transition between high school and college. Both sessions will be held virtually via Zoom, and registration is required. Dual enrollment orientation sessions will cover a variety of topics ranging from time management and communication to utilizing the College's multiple resources and platforms. To register for a dual enrollment orientation session, visit sheltonstate.edu/dual.
Mediacom Offers $60,000 in
Scholarships to H.S. Seniors
Mediacom Communications is offering $60,000 in scholarship support for high school seniors who plan to obtain further education. The scholarship program is in its 20th consecutive year and Mediacom's investment will award $1,000 World Class Scholarships to 60 high school seniors. Scholarship recipients are given the flexibility to use the financial award to support post-secondary college costs or vocational training from an accredited institution starting in the fall of 2021. Award selection is based on academic achievement and leadership. Applications for Mediacom's World Class Scholarships are available online at www.mediacomworldclass.com. All high schools in Mediacom-served communities were sent informational cards asking school officials to make seniors aware of the scholarship and encourage application submissions on or before the February 15, 2021 deadline. Applicants do not have to be Mediacom customers but must live in areas where Mediacom's fiber-rich broadband network delivers Gigabit-speed internet service. Recipients will be selected from the 21 states where Mediacom's residential customers reside. A complete list of communities in Mediacom service areas is included with the online application. Inquiries may be sent to scholarship@mediacomcc.com.
At-Home Parent Activities For Reading
The following activities will aid in increasing students' reading skills and their ability to become successful readers. Phonological Awareness—students must be able to hear the differences in the way words sound—no print is involved in phonological awareness. Activity #1—Play the "Listening Game" with your child. Sit quietly together and listen for sounds around the house or at the park. Ask about the sounds heard and talk about them. Activity #2—Rhyming- Read books and say words that rhyme so your child becomes accustomed to hearing and repeating rhyme. Then have the child to recognize and identify two words that rhyme. Next, encourage your child to think of words that rhyme with each other.
• Read nursery rhymes or Dr. Seuss books. When you hear two words that rhyme, point them out, ask what other words might rhyme. Activity #3—Alliteration—students must be able to recognize similar word beginnings
• Say tongue twisters. Google the different tongue twisters. Ask what sound is heard at the beginning of most words. Activity #4—Phonemic Awareness-students must be able to hear and manipulate individual sounds in words. HINT: Think about the sound, not the spelling as you work with your child.
• Identify words with the same beginning sound
• Identify words with the same endings sound
Phonics—students must be able to match a unit of sound (phoneme) to the letter or letters that make the sound (grapheme). Activity #1—Talk about what sounds are made by which letters. Activity #2—Point out letters and print in books. Say what those letters are called and give the sounds the letters make. Activity #3—Make an alphabet book using old magazines, newspapers, or catalogs. Activity #4—Write letters on pieces of paper and put them in a paper bag. Let your child reach in and take out letters. Have your child say the sounds that match the letters. Fluency—students must be able to read aloud with speed, accuracy, and proper expression. Activity #1—"Echo Read"-Read a sentence and have your child read the same sentence after you. This gives them practice hearing how a sentence should be read with the right emphasis on words, stopping at the right place, and using the right intonation (the way your voice rises and falls when you speak). Activity #2-"Repeated Readings"-Encourage your child to reread favorite books. Repeated reading improves children's fluency and comprehension. Talk about the book and practice reading with expression. Activity #3—Recite nursery rhymes and poems to build familiar phrases in speech. Vocabulary—students with large vocabularies understand more of what they read and hear. Reading is the best way for your child to develop vocabulary. Activity #1—Read all sorts of books, signs on the walls, directions, recipes…a wide range of reading material will expose them to a wide variety of new words. Activity #2—Read aloud to your child even after he/she is able to read independently. Choose books above your child's level to broaden vocabulary. Teach new words and how they are used in context. Activity #3—Preview words before reading to or with your child. Scan through the book and choose tow works that you think might be interesting or unfamiliar to your child. Activity #4—Use the language of books such as author, title, illustrator, title page, etc. Discuss ordinal words such as first, last, beginning, middle, etc. Comprehension—students must be able to make meaning from what is read. Activity #1—Read books together and discuss. Read to your child every evening. At the end of the book or chapter, discuss what happened. Allow your child to retell a story provides practice with comprehension skills. Activity #2—Illustrate a favorite book. Have your child to draw pictures based on the story and put them in correct order. Activity #3—Sequencing comics. Choose a comic strip from the Sunday paper. Cut out each square and mix up the squares. Have your child put them in order and describe what is happening. Encourage your child to use words like first, second, next, finally, etc. Activity #4—As you are reading, think out loud to your child, "I wonder why……". This demonstrates that reading and comprehension is an active process, not passive. Reference: Alabama Literacy Act Implementation Guide. Submitted by Mrs. Malinda White
Dolly Parton's Imagination Library
Success By 6 of United Way of West Alabama is proud to provide Dolly Parton's Imagination Library books FREE to children ages birth to 5 years old in Greene, Hale, Marengo, Pickens, Sumter, and Tuscaloosa counties. Once a month, your child will receive a new book by mail. You only need to do two things: register your child and pledge to read the books to him/her. Please, climb on board Dolly Parton's Imagination Library! Since UWWA launched the Dolly Parton Imagination Library: 13,467 children have participated in the program in Greene, Hale, Marengo, Pickens, Sumter, and Tuscaloosa Counties. 10,427 children have "graduated" from the program. 443,856 books have been delivered to children in West Alabama. Sign up at https://imaginationlibrary.com/check-availability/