Leaderboard
MOUNDVILLE TIMES WILL BE CLOSED FOR MEMORIAL DAY, MONDAY, MAY 27th. EVERYTHING MUST BE IN BY FRIDAY, MAY 24th BEFORE 4 p.m. FOR THE MAY 29th EDITION.
Hale County Animal Shelter Adoptable Pet of the Week
Meet Nugget. She is an 8 week old feist mix; cute and so playful. She has had her first set of shots and will not be a very big dog when grown. Our shelter is open to the public on Monday 10-12 and Saturday 10-2. Please do your part to help in the fight against pet overpopulation by always spaying and neutering your pets!
Submitted by Laurie Nevin, Hale County Animal Shelter, 334-352-2000. Shelter hours Mon. 10-12 & Sat. 10-2.
Church & Community Events
Greater New Destiny Baptist Choir Anniversary Celebration
Greater New Destiny Baptist, 6 South Ward Place, Greensboro, Choir Anniversary Celebration will be Sun., May 26 at 2:30 p.m. Guest pastor is Rev. Willie Smith of OakGrove Baptist Church, Gallion. Rev. Anthony Moore, host pastor.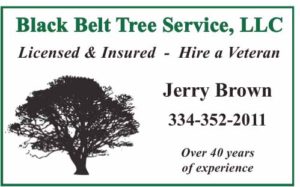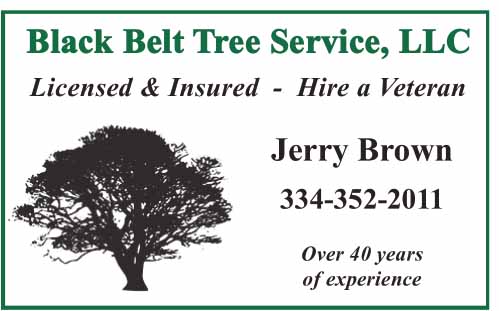 St. Matthew A. M. E. Vacation Bible School
St. Matthew A. M. E., 1006 Morse St., Greensboro, Vacation Bible School will be Tues., May 28 – Fri., May 31, 9 a.m. – noon. All youth please join us!
VFW Post 5377
VFW Post 5377, will be having our monthly meeting on Tues., May 14 at Bryan W. Whitfield Memorial Hospital, Demopolis. The meeting will take place in the Conference Room in the basement and will start at 6 p.m. This month we will be hosting the Education Award Winners Night recognizing our terrific students and teachers for 2018-19. If you aren't already a member of the Veterans of Foreign Wars, America's oldest Veterans organization and you meet the qualifications for membership this would be a great opportunity for you to come a be a part of this great patriotic team. Remember to bring a copy of your DD FM 214 and a check for your dues, you won't regret it.
Saturday's in the Park at UA's Moundville Archaelogical Park
Join us this summer 11 a.m. – 3 p.m. in front of or inside Jones Archaelogical Museum: June 1, 2019 Choctaw Crafts Juanita Gardinski; June 8, 2019 Whistle Making Charlie Mato-Toyela; June 15, 2019 Flintknapping Guy Meador; June 22, 2019 Hoop Dancing/Drumming Lyndon Alec/Southern Pine; June 29, 2019 Tools and Weapons Bill Skinner; July 6, 2019 Hoop Dancing Lyndon Alec; July 13, 2019 Flute Making Charlie Mato-Toyela; July 20, 2019 Pottery Firing Tammy Bean; July 27, 2019 Textile Making Cat Sloan; August 3, 2019 Copper Working Bill Skinner. Don't Forget Our Native American Festival! October 9-12, 2019!
Bass Tabernacle C. M. E. Family and Friends Banquet
Bass Tabernacle C.M.E. Church, Akron, is having a Family and Friends Banquet on Sunday, May 19, 2019 at 2:30 p.m. Rev. Laramie Long, Guest Speaker and DeTyrick King, master of ceremony. Rev. Eddie C. Richardson, pastor.
ALDOT & RPO Public Meetings
The Alabama Department of Transportation and the West Alabama Rural Planning Organization (RPO) will hold eight public meetings to gather input regarding the Statewide Transportation Improvement Program (STIP). The meetings are scheduled for: Bibb County, May 13, 6 p.m., Brent City Hall, 22 1st Street, Brent; Hale County, May 14, 5p.m., Moundville Library, 279 Market St., Moundville; Pickens County, May 15, 9 a.m., Pickens County Commission, 20 Phoenix Ave, Carrollton; Greene County, May 15, 11 a.m., James C. Poole Library, 219 Prairie Ave., Eutaw; Tuscaloosa County, May 30, 10 a.m., West Alabama Regional Commission, 4200 Highway 69 N., Northport; Tuscaloosa County, Friday, May 31, 10:30 a.m. West Alabama Regional Commission, 4200 Hwy. 69 N., Northport. ALDOT is seeking public comment on the proposed STIP, which includes a listing of specific transportation projects that will be funded during the next four years. Each meeting will include displays, handouts, and a short presentation explaining the STIP. ALDOT or West Alabama RPO staff will be available to discuss planning efforts and answer questions. Persons with disabilities should contact the West Alabama Regional Commission (205-333-2990, extension 213) at least one week before the meeting and specify the type of assistance needed. On May 1, the draft STIP will be available for review at the ALDOT West Central Office (204 Marina Drive, Tuscaloosa), ALDOT Fayette Area Office (530 North Temple Avenue, Fayette), ALDOT Tuscaloosa Area Office (2715 Skyland Boulevard East, Tuscaloosa), and West Alabama Regional Commission (4200 Highway 69 North, Northport). The draft STIP will also be available on the ALDOT website (https://www.dot.state.al.us/) under the DRAFT 2020-20203 Statewide Transportation Improvement Program link. ALDOT will accept comments until June 21, 2019. Comments should be sent to: State Office Engineer, Alabama Department of Transportation, P.O. Box 3050, Montgomery, AL 36130-3050.
Red Cross
Donors of all blood types are urged to give now to help meet the needs of trauma patients and others with serious medical conditions. Make an appointment to donate blood by downloading the free Red Cross Blood Donor App, visiting RedCrossBlood.org or calling 1-800-RED CROSS (1-800-733-2767). Tuscaloosa: 5/14: 10 a.m. – 3 p.m., Christ Episcopal Church, 605 Lurleen B. Wallace Blvd.; 5/14: 12 p.m. – 6 p.m., Church of the Highlands – Tuscaloosa Campus, 721 Rice Mind Rd., N. E.; 5/23: 10 a.m. – 4 p.m., University of Alabama University Police, 1110 Jackson Ave.
Mental Health First Aid Training Seminar
The National Council on Community Behavioral Healthcare has begun working with communities throughout the nation, including West Alabama Mental Health Center to implement Mental Health First Aid Training to arm the public with skills to help individuals who are developing a mental health problem or experiencing mental health issues. Mental health problems such as depression, anxiety, impulse control and misuse of alcohol and other drugs are shockingly common in the United States, and more than one in four American adults will have a mental health problem in a year. West Alabama Mental Health Center located 1215 South Walnut Ave in Demopolis will host an Adult Mental Health First Aid Training on Monday, Sept. 17 from 8 a.m. – 5 p.m. The seminar is designed to provide first aid training to help individuals support those experiencing mental health problems before they can get professional help and support. The Mental Health First Aid Training offered by West Alabama Mental Health Center is the National Council on Community Behavioral Healthcare Training. The instructors are certified by the National Council on Community Behavioral Healthcare. Classes are open to the general public, first responders, educators, local leaders, and pastors. For more information, contact Carolyn Morrison, 334-289-2410 ext 20204.
Children's Police Academy
The Demopolis Police Department would like to announce that we are now accepting applications for the Demopolis Children's Police Academy Session 1 to be hosted on June 10-14. The Academy will be open to children currently enrolled in elementary school, ages 5-9. Each day will start at 8 a.m. and dismiss at 12 p.m. The session will consist of in-town field trips to the Demopolis Public Library, the Demopolis Fire Department and the playground at the city landing. There will also be classroom presentations each day that will consist of "Eddie the Eagle Gun Safety" which teaches children what to do if they find or see a gun and Anti-Bullying which will teach children what bullying is, what to do and who to tell if they feel they are being bullied. The graduation ceremony will be immediately following the last day of class on June 14 at the Demopolis Police Department. The class is limited to approximately 20 participants. Applications may be picked up at the front office of the Demopolis Police Department.
School Events
Alabama 4-H West Ala. Competive Events Day
Fri., May 31, at Linden Elementary School 201 Shiloh St., Linden. Registration is at 9 a.m. There is a registration fee, and lunch will be provided for participants and with a small fee for additional guests for lunch. Competitive Events consist of Three levels: Junior ages 9-11, Intermediate ages 12-13, Senior ages 14-18. This Competitive Events Day competition will include participants form the following counties: Bibb, Choctaw, Dallas, Greene, Hale, Marengo, Pickens, Perry, Sumter, Tuscaloosa and Wilcox. Your registration fee and form has to be submitted to your local County Extension Office by May 10 (cash, check or money order.) Participants can only participate in one event. There will be a lst. 2nd and 3rd place winner in each category of each level. Events: Bake Off, Photography, What Would You Build, $15 Challenge, Extreme Birdhouse, Free Style Showcase, Speak Up Alabama (Persuasive or informative,) Chef 4-H and Blocks Rock. You will receive the rules for the event you compete 1n from your County Exten.ion Office. *Senior level pamclpants need to complete a community service project to participate. Contact your local County 4-H Agent or Extension office for any further information.
Coca-Cola Renews First Generation Program
The Coca-Cola Foundation is continuing its support for the Coca-Cola First Generation Scholars program at UA with a new four-year grant award of $1 million. The new grant will fund the program through 2022. The program was first established at UA in 2006 with an initial $1 million gift. Since that time, The Coca-Cola Foundation has awarded $4 million to support first generation scholars at UA. For more information, contact Amy Martin, director of communications, UA Division of Advancement, at 205-348-7654 or UA communications, 205-348-5320.
Judson College to host Girls' Basketball Camp May 27-29
Judson College Athletics will host its first basketball summer camp for 4th-6th grade girls May 27-29 on the college's campus in Marion. The camp will be led by coaching staff and Judson Eagles basketball team members and will be held in Riddle Gymnasium from 1-5 p.m. each day. The camp will serve girls entering grades 4-6 and will teach fundamental basketball skills, including offensive and defensive footwork, shooting form, passing, dribbling, and ball handling. Camp instructors will also incorporate fun games, team building activities, and competitive play. For more information about the camp, contact Coach Goodnight at 334-683-5249 or Marsha Ford, Athletic Director, at 334-683-5204. To register, visit www.judson.edu/athletics/.
RESEARCHERS QUICKEN DRUG DISCOVERY METHOD VIA ZOMBIE-LIKE CELLS — Researchers are using zombie-like cells that behave normally on the outside, but are filled with magnetic particles inside, to screen potential drugs from natural products. Discovered at UA, the method could quicken a laborious task that slows drug discovery, according to findings in a paper published in the journal Nanoscale. For more information, contact Adam Jones, UA communications, at 205-348-4328 or adam.jones@ua.edu.
RESEARCHERS FIND PATTERNS ASSOCIATED WITH EXTREME FLOODS – Extreme floods across the continental United States are associated with four broad atmospheric patterns, a machine-learning based analysis of extreme floods found. Researchers analyzed relatively rare floods in the United States, using a machine-learning algorithm to place the floods into groups based on atmospheric patterns that happen at the same time. They found that tropical moisture exports, tropical cyclones, low-pressure systems and melting snow are the primary patterns associated with extreme floods. The findings are published in Scientific Reports. For more information, contact Adam Jones, UA communications, at 205-348-4328 or adam.jones@ua.edu.
LOCHMAN NAMED 2019 BUFORD AWARD WINNER – Dr. John Lochman, retired director of the Center for the Prevention of Youth Behavior Problems at UA, was named the 2019 winner of the Buford Peace Award, given annually to a UA faculty member who is active in causes that promote peace and justice. Lochman was honored at the UA School of Social Work's academic awards banquet. For more information, contact David Miller, UA Strategic Communications, at 205-348-5384