Leaderboard
Church & Community Events
Upcoming 2020 holiday deadlines: Thanksgiving Edition deadline is Friday, Nov. 20 at 8 a.m. MvT will be closed for the Thanksgiving Holidays and has to go to press early, so don't be late this week! Santa Letter deadline is Friday, Dec. 4. Christmas and New Year's editions deadline are Friday, Dec. 18 by 8 a.m. We will be closed for the Christmas and New Years holidays and will re-open Monday, Jan. 3. We have to go to press early since the printing company will be closed for the holidays.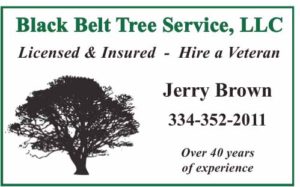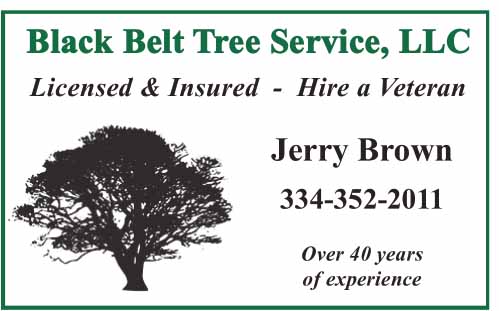 September is Infant Mortality Awareness Month
September is Infant Mortality Awareness Month, a time to promote the effectiveness of efforts that have reduced infant deaths in Alabama to record low levels for the second consecutive year. Infant mortality is the death of a baby before his/her first birthday. According to the Centers for Disease Control and Prevention, in 2017 the infant mortality rate in the United States was 5.8 deaths per 1,000 live births. The rate for non-Hispanic black infants was much higher at 11.4 per 1,000 births. Alabama's infant mortality rate of 7.0 infant deaths per 1,000 live births in 2018 is lower than the 7.4 infant deaths per 1,000 live births in 2017. These are the lowest infant mortality rates ever recorded in Alabama. Health disparities by race persist, however. The rate represents 405 infant deaths with 198 of those deaths to black infants, 196 of those deaths to white infants, and 11 to other race infants. When compared to the 2017 national rate, Alabama continues to have much work to conduct. Nationally, the five leading causes of infant death in 2017 were birth defects, preterm birth and low birth weight, maternal pregnancy complications, Sudden Infant Death Syndrome (SIDS) and injuries (e.g., suffocation). Theleading causes of infant death that contribute to infant mortality in Alabama include low birthweight, preterm births before 37 weeks gestation, SIDS and bacterial sepsis of newborn. Associated factors include race, where one lives, environmental influences, and available resources known as social determinants of health or health inequities. Improving birth outcomes and reducing maternal, fetal and infant deaths require a multifaceted approach that addresses both societal and health systems factors. The Alabama Department of Public Health is taking strides to decrease infant mortality throughout the state. In 2018, the State of Alabama Infant Mortality Reduction Planwas adopted and funding provided for pilot projects in three counties – Macon, Montgomery and Russell – which have a higher infant mortality rate than the overall state. Agencies involved in the initiative include the Alabama departments of Public Health, Early Childhood Education, Human Resources, Mental Health, Alabama Medicaid Agency and Office of Minority Affairs. Through collaborations, active engagement, and evidence-based interventions, the goal is a 20 percent reduction in infant mortality in the pilot counties by the end of this initiative in 2023.
Walk is Everywhere: Alzheimer's Association 2020 West Alabama Walk to End Alzheimer's
The health and safety of the Tuscaloosa community are top priorities for the Alzheimer's Association. Therefore, the Walk to End Alzheimer's in Tuscaloosa, originally scheduled to take place on Oct. 18 at Snow Hinton Park, will not be a large in-person gathering this year. Instead, the Alzheimer's Association is inviting the Tuscaloosa community to walk in small teams of friends and family while others in your community do the same.* Because no matter where participants are walking, we're all still working toward the same thing: a world without Alzheimer's and all dementia. The Alzheimer's Association has created an experience that captures everything the Tuscaloosa community loves about Walk — plus fun new surprises, including: Colorful flags we're sending you to show your commitment to the cause. Display them in your yard or windows, and carry them with you when you walk! An opening ceremony that you can watch online before walking on your local sidewalk, track or trail. An updated Walk app with new features so you can track your steps and hear messages of support as you walk. Walk Mainstage, a virtual experience where you can visit sponsor booths, connect with other participants, top fundraisers and VIPs, and learn about Association resources. A view-only Promise Garden at Snow Hinton Park. Additionally, KS Services will join the Alzheimer's Association's Alabama Chapter as a 2020 Walk to End Alzheimer's® local elite sponsor. For more information on the Alzheimer's Association Walk to End Alzheimer's, visit alz.org/walk.
General COVID-19 Hotline Will Provide COVID-19 Testing Site iInformation
Based on a reduction in telephone call volume, the Alabama Department of Public Health (ADPH) has discontinued the COVID-19 24/7 Hotline for testing site information. Effective Sept. 11, information about available testing sites and hours of operation statewide will now be available on the general COVID-19 hotline. The toll-free line is open from 8 a.m. until 6 p.m., seven days a week. If the need presents itself, hours can be adjusted quickly. The hotline allows the public to speak with someone who can provide information or direct them to a contact who can assist them. A general information e-mail option is also available during these hours. The toll-free hotline and e-mail address are as follows: COVID-19 General Information – 800-270-7268; Telephone calls are answered from 8 a.m. until 6 p.m. seven days a week; The COVID-19 General Information E-mail address is covid19info@adph.state.al.us. Testing site information can also be found on the COVID-19 Data and Surveillance Dashboard located on the ADPH website at alabamapublichealth.gov.
Suicide Prevention Awareness Month
All of us can help prevent suicide. Every year, the National Suicide Prevention Lifeline, other mental health organizations and individuals across the nation raise awareness of suicide prevention during September. While suicide prevention is important to address year-round, Suicide Prevention Awareness Month is a dedicated time to share resources and stories to shed light on this stigmatized topic. #BeThe1To is the National Suicide Prevention Lifeline's message this month and beyond and helps spread the word about actions we can all take to prevent suicide.
The COVID-19 pandemic has caused an increase in anxiety, depression, suicide and substance use. This year's campaign is now more important than ever. While half of individuals who die by suicide may have a diagnosed mental health condition, research shows that 90% experienced suicidal symptoms. A recent Centers for Disease Control and Prevention report revealed that 40 percent of adults said they had struggled with mental health issues or substance use issues during late June.
"Most notably the COVID-19 pandemic has imposed significant psychological and social effects on everyone. This month we are emphasizing the importance of suicide prevention and the stigma surrounding emotional and mental challenges," said Alabama Department of Mental Health Commissioner (ADMH) Lynn Beshear. "Because of the pandemic, our providers have increased alternative means of access such as telehealth and continue to be a beacon of light to individuals in need and help family members understand the signs and symptoms of suicidal iterations."
Every year thousands of individuals die by suicide, leaving behind friends and family members to navigate the tragedy of loss. In many cases, friends and families affected by a suicide loss (often called "suicide loss survivors") are left in the dark. Too often the feelings of shame and stigma prevent them from talking openly.
ADMH Prevention Services Director, Beverly Johnson said, "As we are faced with COVID-19 and certain levels of uncertainty, emotional distress and anxiety can occur and we want to provide support and the necessary referral resources to those who need it."
She continued, "We observe the month of September to raise public awareness of suicide prevention. The annual observance yields much needed attention to such a priority area of focus for individuals and communities that we utilize those platforms throughout the year to promote emotional well-being and resource availability," said Johnson.
ADMH encourages everyone to learn more about how they can directly help someone in need. QPR (Question, Persuade, Refer) and Mental Health First Aid are two education first steps. QPR is a gatekeeper training to enable any adult to identify someone who may be suicidal, initiate a conversation, persuade the person to get help, and assist her or him in finding and accessing appropriate help. For more information on this training, please contact Katie Beaugez at 205-677-6116, or visit www.ASPARC.org
Mental Health First Aid, https://mh.alabama.gov/mental-health-first-aid/, offers the education to anyone interested in skills and information to help a person developing a mental health problem or experiencing a crisis until professional treatment is obtained or the crisis resolves. For more information on this training, please contact ADMH staff member Lauren Blanding at 334-353-8866 or email lauren.blanding@mh.alabama.gov.
Veterans are 1.5 times more likely to die by suicide than Americans who never served in the military. For female veterans, the risk factor is 2.2 times more likely. Suicide prevention information is important to share with veterans, as crises can be heightened by their experiences during military service. If you're a veteran or service member and in crisis, please call the Veterans Crisis Line, https://www.veteranscrisisline.net, 1-800-273-8255, for help.
Suicide is preventable. Learn how to help and obtain resources at https://afsp.org/take-action/. Please call the National Suicide Prevention Lifeline, https://suicidepreventionlifeline.org/, v, for 24/7, free and confidential support for people in distress, prevention and crisis resources for you or your loved ones, and best practices for professionals. Alabama Launches Census Bowl Among 32 Counties Statewide
The Alabama Department of Economic and Community Affairs (ADECA) and Alabama Counts! announced today that it will launch a Census participation competition — deemed the Alabama Census Bowl — on Sept. 2 among 32 counties throughout Alabama with low self-response rates. The competition will last for four weeks, ending Sept. 30, the final day that households across the state and nation can participate in the 2020 Census. Winning counties can receive up to $65,000 to benefit their public school systems. Counties will compete in a March Madness-style, head-to-head challenge, with counties facing off against others in a weekly bracket system – with 16 counties in the East Bracket and 16 in the West Bracket. Only the counties with the biggest increase in self-response rates for that week will advance. Census Bowl winners will receive monetary rewards based on final event standings. Elite Eight Runner-Ups will receive $20,000 each, Final Four Runner-Ups will receive $30,000 each, Second Place will receive $45,000, and the overall Census Bowl Champion will receive a total of $65,000 to benefit its public-school systems. Prizes will be awarded in October 2020. Alabama counties set to participate in the Sept. 2-30 Census Bowl include: Baldwin, Barbour, Bibb, Bullock, Butler, Cherokee, Choctaw, Conecuh, Coosa, Crenshaw, Clarke, Dallas, DeKalb, Greene, Hale, Henry, Lamar, Lowndes, Macon, Marengo, Monroe, Perry, Pike, Randolph, Russell, Sumter, Talladega, Tallapoosa, Walker, Washington, Wilcox, and Winston. The 32 counties selected were those with the lowest; census self-response rates based on the July 24 self-response data provided by the U.S Census Bureau. For more information and to view the official bracket, please visit alabama2020census.com/census-bowl.
Red Cross
The American Red Cross has an urgent need for blood donations to prevent another blood shortage as hospitals resume surgical procedures and patient treatments that were temporarily paused earlier this spring in response to the COVID-19 pandemic. Healthy individuals who are feeling well are asked to make an appointment to donate in the weeks and months ahead by downloading the free Red Cross Blood Donor App, visiting RedCrossBlood.org, calling 1-800-RED CROSS (1-800-733-2767) or enabling the Blood Donor Skill on any Alexa Echo device. Tuscaloosa:
Moundville Times Ghost Story Webpage
We're looking for your Central West Alabama ghost stories. Know of a ghost story in Sumter, Hale, Tuscaloosa, Marengo, or Pickens County, or had a spooky experience yourself? Email us at scrjmedia@yahoo.com or times@mound.net and we'll put it on www.recordjournal.net and www.moundvilletimes.net for Halloween. Please let us know the town you are from, the town or area your story occurred and if you would like to use your name or be anonymous. PLEASE DO NOT SEND ANYTHING TO FACEBOOK! Facebook messages are deleted due to spam.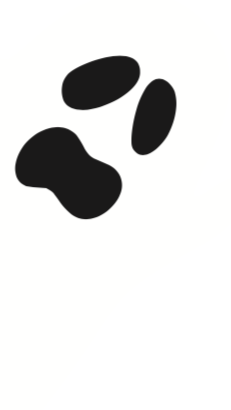 School Events
IN-STATE INCREASE, RECORD NUMBER OF GRADUATE STUDENTS HIGHLIGHTS UA ENROLLMENT — A 2% increase in the number of in-state undergraduate students and record-setting Graduate School enrollment highlight The University of Alabama's fall 2020 total enrollment of 37,842. The number of students who identify as African American, Hispanic and Asian American is up 3.6%. Graduate School enrollment of 5,730 is a 17.7% increase over last year and includes a 34% increase in the number of graduate students studying via distance course work. For more information, contact Deidre Stalnaker, UA communications, at deidre.stalnaker@ua.edu.

UA SCIENTISTS TAKE PART IN ANTARCTIC BIOLOGICAL RESEARCH — Twenty scientists soon embark on a 14-week voyage to study unexplored Antarctic waters to improve understanding of biodiversity undergoing rapid changes because of a changing climate. The expedition includes researchers from The University of Alabama, Auburn University, Central Michigan University, the University of Alaska Anchorage and other institutions who will also train the next generation of zoologists in developing expertise on marine invertebrate animals using traditional and cutting-edge techniques. For more information, contact Adam Jones, UA communications, at adam.jones@ua.edu.
UA PROGRAM OFFERING FREE, VIRTUAL TUTORING, JOB SKILLS TRAINING — Free tutoring, job skills and financial literacy training sessions will be virtually available to West Alabama residents, including veterans and teens, through The University of Alabama's business college. Culverhouse LIFT, or Learning Initiative and Financial Training, will begin classes for its fall 2020 term in mid-September. Registration and specific course descriptions are available on the Culverhouse LIFT website. Sponsored by the Culverhouse College of Business and the Culverhouse School of Accountancy, LIFT's sessions include computer skills, bookkeeping and introduction to coding. Because of the ongoing coronavirus pandemic, all classes will be conducted virtually using Zoom or other online platforms. For more information, contact Zach Thomas, Culverhouse communications, at zthomas@culverhouse.ua.edu.

UA SENIOR CREATES GREETING CARDS TO CHEER NURSING HOME RESIDENTS — University of Alabama senior Demarcus Rudolph started a project creating greeting cards for senior citizens in nursing homes. Rudolph, a 22-year-old Daphne native studying early childhood special education, said he started the project because nursing home residents can't see their loved ones in person due to the novel coronavirus, and he wanted to do something to lift their spirits. The project, called "Putting A Smile In Nursing Homes," is a part of Rudolph's foundation, Mary's Dream, named for his grandmother who taught him to always give back to others. She died a decade ago. For more information, contact Jamon Smith, UA communications, at jamon.smith@ua.edu.

PARENT GIVES PERSPECTIVE UA'S COVID-19 RESPONSE — Mark Utzig, father of UA sophomore Sam Utzig, says while he had some concerns sending his son to college this semester, those concerns were calmed and he put his full trust in UA after seeing its response to the COVID-19 pandemic. "Obviously, sending a child off to college is a big deal. We want him to be safe, but we also want him to be able to experience the things that a college kid should experience," Utzig said. "I felt it was a very good balance where Alabama was using common sense and judgment in being able to keep the kids safe." For more information, contact Bryant Welbourne, UA communications, at bryant.welbourne@ua.edu.
Dolly Parton's Imagination Library
Success By 6 of United Way of West Alabama is proud to provide Dolly Parton's Imagination Library books FREE to children ages birth to 5 years old in Greene, Hale, Marengo, Pickens, Sumter, and Tuscaloosa counties. Once a month, your child will receive a new book by mail. You only need to do two things: register your child and pledge to read the books to him/her. Please, climb on board Dolly Parton's Imagination Library! Since UWWA launched the Dolly Parton Imagination Library: 13,467 children have participated in the program in Greene, Hale, Marengo, Pickens, Sumter, and Tuscaloosa Counties. 10,427 children have "graduated" from the program. 443,856 books have been delivered to children in West Alabama. Sign up at https://imaginationlibrary.com/check-availability/