Leaderboard
Hale County Animal Shelter Adoptable Pet of the Week
Look who has pin out of his leg and now is ready for a forever home? Rex, that's who! He is a three year old neutered male. Please always spay/neuter your pets! Shelter hours are Mon. 10-12 and Sat. 10-2

Submitted by Laurie Nevin, Hale County Animal Shelter, 334-352-2000.
Church & Community Events
The West Alabama Rural Planning Organization (RPO) Meetings
Citizens Transportation Advisory Committee (CTAC): Bibb County – Jan. 28, 6 p.m. – Brent City Hall, 22 1st Street, Brent; Greene County – Jan. 31, 11 a.m. – James C. Poole Library, 219 Prairie Avenue, Eutaw; Hale County – Jan. 22, 5 p.m. – Moundville Library, 279 Market Street, Moundville; Pickens County – Jan. 31, 9 a.m. – Pickens County Commission, 20 Phoenix Ave, Carrollton; Technical Coordinating Committee (TCC), Thursday, Feb. 14, 10 a.m.; RPO Policy Committee, Fri., Feb. 15, 10:30 a.m. The Technical Coordinating Committee and Policy Committee meetings will be held at the West Alabama Regional Commission located at 4200 Hwy. 69 N., Northport.
The committees will discuss the Statewide Transportation Improvement Program (STIP), traffic safety data, the West Alabama Coordinated Public Transit Plan and the election of officers for 2019 at the meetings.
The meeting packets are posted on the WARC website (https://www.warc.info/rpo-meetings/). In addition, there will be a presentation on the 2020 Census at the Policy Committee meeting.
The RPO serves as a transportation planning process for the rural areas of west Alabama and provides a formal link between the Alabama Department of Transportation (ALDOT) and the local governments. The counties served by the RPO include Bibb, Fayette, Greene, Hale, Lamar, and Pickens.
The RPO provides government officials and citizens in these counties an opportunity to advise the ALDOT on road, bridge, and transit projects. All of the meetings are open to the public. Anyone requiring special assistance should contact the WARC at least 48 hours prior to the meeting. For special assistance call the WARC at (205) 333-2990.
CERT Training Program
Tuscaloosa County EMA and the Alabama Fire College will be hosting a Community Emergency Response Team Plus (CERT+) program this spring. The CERT program is designed to teach communities the skills to react as a cohesive and valuable asset during emergency situations. Community members who go through CERT will learn the basics of first aid, search and rescue, fire safety, emergency preparedness, and other valuable skills. In addition to basic CERT knowledge, trainees will also go through a storm spotter class and learn about opportunities to volunteer in their communities outside of a disaster response. The classes will be held as a series of eight 2.5 hour sessions on Thursday nights, beginning January 24, at the Alabama Fire College, located behind Shelton State Community College; from 6 PM – 8:30 PM each night. While the training is free, there is an optional $37 fee for a basic disaster response kit. The class is open to anyone 16 and older. All students and visitors must be pre-approved Tuscaloosa County EMA. The class will be capped at 35 students. A minimum class size of 18 students is required for training. For more information, visit www.TuscaloosaCountyEMA.org/cert-training/
Red Cross Issues Emergency Call For Blood Donors
A donation shortfall over the winter holidays is prompting the American Red Cross to issue an emergency call for blood and platelet donors to give now to prevent a blood shortage from continuing throughout winter and affecting patient care. Tuscaloosa: 1/23: 12 p.m. – 5 p.m., Burke Hall, 920 Hackberry Ln.; 1/30: 10 a.m. – 4 p.m., University of Alabama, 751 Campus Dr., 1 p.m. – 6 p.m., Church of Jesus Christ of Latter Day Saints Tuscaloosa, 2015 Academy Dr.; 1/31: 10 a.m. – 2 p.m., University of Alabama Nursing School, 650 University Blvd E., 10 a.m. – 4 p.m., University of Alabama, 751 Campus Dr., 2 p.m. – 6 p.m., University of Alabama Nursing School, 650 University Blvd E.; 2/3: 1 p.m. – 6 p.m., Circlewood Baptist Church, 2201 Loop Road; 2/11: 12 p.m. – 5 p.m., University Mall, 1701 McFarland Blvd E. Simply download the American Red Cross Blood Donor App, visit RedCrossBlood.org or call 1-800-RED CROSS (1-800-733-2767) to make an appointment or for more information. All blood types are needed to ensure a reliable supply for patients. A blood donor card or dr.r's license or two other forms of identification are required at check-in. Individuals who are 17 years of age in most states (16 with parental consent where allowed by state law), weigh at least 110 pounds and are in generally good health may be eligible to donate blood. High school students and other donors 18 years of age and younger also have to meet certain height and weight requirements. Blood and platelet donors can save time at their next donation by using RapidPass® to complete their pre-donation reading and health history questionnaire online, on the day of their donation, before arriving at the blood dr.. To get started, follow the instructions at RedCrossBlood.org/RapidPass or use the Blood Donor App.
Gospel Singer, Journalist Highlight Realizing The Dream Events
Pastor Marvin Sapp, award-winning Gospel singer and songwriter, is the featured performer for the 2019 Realizing the Dream Concert Sun., Jan. 20. The concert will begin at 7:30 p.m. at UA's Moody Music Concert Hall. Journalist and author Byron Pitts, co-anchor of ABC's "Nightline" and author of two books, will be the Legacy Awards Banquet speaker. The banquet will take place Fri., Jan. 18, at 6:30 p.m. in the Bryant Conference Center's Sellers Auditorium, also on campus. Tickets for both events will be available online at www.uamusic.tix.com. For more information, contact Dianne Kennedy-Jackson, 205-348-4480, dkkennedy1@ua.edu or UA communications at 205-348-5320.

MLK Day: Not A Day Off, But A Day For Action
For years, UA has celebrated Dr. Martin Luther King Jr.'s legacy through the Realizing the Dream concert and community events, but now it's expanding the celebration through a new initiative. With a goal of creating more learning opportunities for campus about King and with an increased emphasis on giving back, a universitywide committee of faculty, staff and students selected "The Fierce Urgency of Now: A Day On – Not a Day Off!" as this year's theme for the new initiative. In addition to the opportunity for campus to volunteer on MLK Day, Jan. 21, it features a series of on-campus learning and engagement opportunities through Jan. 31. For more information, contact Jamon Smith at jamon.smith@ua.edu, or 205-348-4956.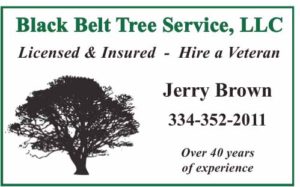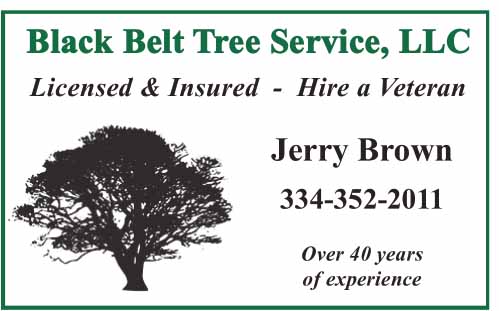 4th Graders at MES Raising Money for Childhood Cancer
The 4th grade classes at MES just read "The Lemonade War" by Jacqueline Davies. The students want to do their part, and give back, so they are currently having a lemonade stand at school. Please help them raise as much money as possible by purchasing lemonade for $1 on Fridays, making a donation at the school or using the direct link https://www.alexslemonade.org/mypage/1597998. All proceeds go to the Foundation for Childhood Cancer!
HC SWCD Accepting Applications for Scholarship
The Hale County Soil & Water Conservation District is now accepting applications for a $500.00 scholarship sponsored by the Alabama Conservation District Employees Association. Applicant must be a U. S. citizen, high school senior, and living in the State of Alabama. Applications may be picked up at the District office located 200 1st Street, Greensboro, Alabama 36744 or may be emailed to you upon request.. Deadline to receive completed applications in the District office is by 4 p.m. on March 4. For more information, please contact us at 334-624-3265 Ext.3 or hale@alconservationdistricts.org.
UWA 2019 Career Exploration Summer Camp
The University of West Alabama's (UWA) Division of Economic Development and Outreach is currently accepting applications for the 2019 Career Exploration Summer Camp (CESC). All applications must be received or postmarked by Monday, Feb. 25. There will be two sessions, June 16-21 (Camp One) and June 23-28 (Camp Two), for rising high school sophomore and junior students. The residential program, held on the UWA campus, offers students the ability to explore career options and prepare for college through interactive and engaging hands-on activities, field trips and presentations. The CESC Program, sponsored by the Daniel Foundation, is open to students attending public and private secondary schools located in Choctaw, Greene, Hale, Marengo, Perry, Pickens and Sumter Counties. The curriculum offers students a thorough look into current and emerging career fields, highlights of the knowledge and skills needed for each career, essential information on projected employment— where the jobs are and will continue to grow, and steps that students can take now, while in high school, to prepare for the future. In addition, students will participate in standardized applicant test preparation courses, business etiquette, computer training, academic enhancement activities, field trips and hands-on projects. Approximately 20 students from grades 10-11 will be accepted to participate in the 5-day summer program. Scholarships will include the following: All program costs/room fees; Workshops/Handouts; Room and Board; Facility Usage; Equipment/Supplies; Travel (Field Trips); Lab Fees; Speakers. The CESC is a competitive selection process program limited to 10 male and 10 female students per camp from eligible counties. Incomplete applications will not be accepted. Parents are encouraged to participate in the application process. Guidance counselors may identify applicants to the CESC Program and assist them with completing the forms. To download an application package, www.centerforblackbelt.org. Applications may also be obtained by contacting Sanquenetta Thompson at (205) 652-3408, sthompson@uwa.edu or call UWA's Division of Economic Development and Outreach at (205) 652-3828. Completed applications can be returned via email or mail at UWA Station 45, Livingston, AL 35470.
SSCC Offering Work Training for Hale Co. Residents
Shelton State Community College (SSCC) Workforce Development will host a come-and-go information session for Hale County residents interested in the automotive and manufacturing industry on Thurs., Jan. 17, from 3-7 p.m., Sat., Feb. 2, from 9 a.m.-1 p.m. at Rising Star Baptist Church in Greensboro and Sat., Jan. 26, from 10 a.m. to 1 p.m. at the New Harvest Church of God in Tuscaloos. The event is free, and all are invited to attend. For students concerned about minimal work experience and educational background, Shelton State can provide options in Adult Education, Ready-to-Work basic skills training, and the Manufacturing Skills Standards Council (MSSC). These industry-recognized credentials will provide the skills and education necessary to succeed in the automotive and manufacturing industry. For more information, call SSCC Training for Business and Industry at 205.391.2482.
UWA Scarlette Band
Below are the links to register for our Spring auditions! More information is available on our website. Band Scholarship Audition Registration: https://form.jotform.com/90065276815157; Guard Audition Registration: https://form.jotform.com/90076944573162; Majorette Audition Registration: https://form.jotform.com/90076997603164
Application Period For Two College Scholarship Programs Closes Jan. 31
High school seniors and college students should act quickly to apply for thousands of dollars in scholarship money through two programs. Jan. 31 is the deadline to apply for both the Alfa Foundation Scholarship Program and the Alabama Farmers Agriculture Foundation (AFAF) Program. In its sixth year, the Alfa Foundation Scholarship Program will award 100 scholarships worth $1,000 to students studying at an Alabama college, university or technical school. Applicants must be Alabama Farmers Federation members. Visit AlfaInsurance.com for a link to the application.Visit AlfaFarmers.org and click on the scholarship banner for details about the AFAF Scholarship Program. Applicants must have a Federation membership or be a dependent of a Federation member. Auburn students should also apply for the scholarship through AUSOM (Auburn University Scholarship Opportunity Manager). While a recent report shows a small percentage of students consider studying agriculture or forestry, those jobs are in high demand. More than 20,000 agriculture-related jobs go unfilled each year, according to a recent job report from the U.S. Department of Agriculture. For details on career opportunities in agriculture, go to AlfaYoungFarmers.org and click on "Ag Careers Booklet" on the right sidebar.