Leaderboard
Hale County Animal Shelter Adoptable Pet of the Week
Beautiful Sunshine is a 6 month old lab mix who isery sweet, but a little shy and looking for her forever home where she can get lots of loving! Shelter hours are Mon. 10-12 and Sat. 10-2. Please help us fight pet overpopulation by spaying/neutering your pets.
Submitted by Laurie Nevin, Hale County Animal Shelter, 334-624-8120. Shelter hours Mon. 10-12 & Sat. 10-2.
Church & Community Events
New Hope Missionary Baptist Praise & Mime Explosion
Join New Hope Missionary Baptist, 583 New Hope Rd., Sawyerville, for Praise & Mime Explosion July 21 at 2 p.m. Pastor Marvin Wiggins, evangelist Dr. Zina Wiggins, Minister Lamont Rhodes.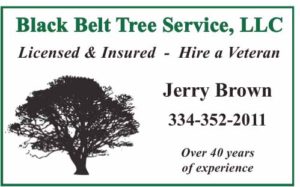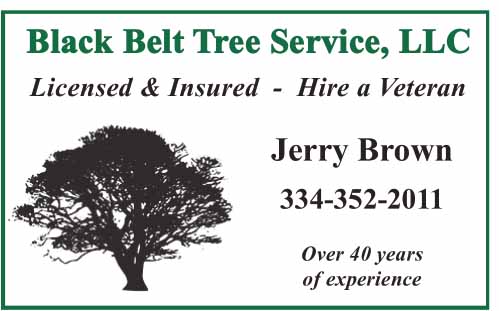 Community Revival at Antioch Baptist Church
You are invited to attend a Community Revival at Antioch Baptist Church Sun., Aug. 4 beginning at 6 p.m. and running each week night Aug. 5-8 beginning at 7 p.m. Rev. Arthur Thomas is pastor and would like everyone of any denomination to attend. The preacher/ evangelist will be the Rev. Tony Antonelli, former pastor of Linden United Methodist Church, and now serving as pastor at Pineview United Methodist church in Milton, Fla. He has preached several revivals in Hale County.

St. Paul District Assoc. Women's Convention
The St. Paul District Association Women's Convention will be held July 24-26 at the Mars Hill Missionary Baptist Church. It begins Wed. at 2 p.m. and Thurs.-Fri. at 8 a.m. We're asking all churches in our district to come out and support this convention.

New Haven Baptist VBS
Vacation Bible School is set for July 21-25 at New Haven Baptist Church, Greensboro. Akron, Macedonia, New Haven and Rhodes Chapel Baptist Churches will be co-hosting VBS this year. Sunday night services will begin at 5:30 p.m. and weeknight services will begin at 6:15 p.m. Each night will end at 8:30 p.m. Please make plans to join us for VBS as we get "In the Wild" exploring God's truths and promises. All ages are invited!

Alabama Extension Grassroots Survey 2019
Hale County— You have an opportunity to help the Alabama Cooperative Extension System with its annual "Grassroots Survey." The Grassroots Survey allows the organization to identify key issues that impact our county. Your input is critical to us since it's a major factor in deciding what types of resources to develop that would help improve your quality of life. To participate in the 10-minute survey, visit www.aces.edu/grassroots. Please contact your Hale County Extension Office at 334-624-8710 if you have any questions or to learn of other options for submitting the survey. The deadline to complete the survey is August 8, 2019.

RPO Meeting
The West Alabama Rural Planning Organization (RPO) will hold the following meetings: Citizens Transportation Advisory Committee (CTAC) Greene Co. July 25 11 a.m. – James C. Poole Library, 219 Prairie Ave., Eutaw; Technical Coordinating Committee (TCC), Aug. 8 10 a.m. West Alabama Regional Commission, 4200 Hwy. 69 N., Northport, AL 3. RPO Policy Committee, Aug. 9 10:30 a.m. – West Alabama Regional Commission. A public involvement meeting for the West Alabama Coordinated Public Transit Plan 2019 will be held at the beginning of each CTAC meeting. The RPO staff will be available to review the plan and answer questions. The committees will discuss the draft Statewide Transportation Improvement Program (STIP), West Alabama Coordinated Public Transit Plan 2019, and Fiscal Year 2020 RPO Work Program at the meetings. The meeting packets are posted on the WARC website (https://www.warc.info/rpo-meetings/), and the draft documents are available at (https://www.warc.info/rpo-documents). In addition, the Alabama Division of the Federal Highway Administration will provide an update on federal transportation programs at the Policy Committee meeting. TAll of the meetings are open to the public. Anyone requiring special assistance should contact the WARC at least 48 hours prior to the meeting. For special assistance call the WARC at (205) 333-2990.

Elevate Grant Applications
The application period for the Alabama Power Foundation's 2019 Elevate grant program is now open. Online applications will be accepted through Aug. 30. Elevate grants empower nonprofits by funding community-centered projects and networking opportunities. Elevate is one of several grant programs funded by the Alabama Power Foundation. To access the online application and learn more about Elevate, as well as other Alabama Power Foundation and Alabama Power community programs, please visit www.powerofgood.com.

Saturday's in the Park at UA's Moundville Archeological Park
Join us this summer 11 a.m. – 3 p.m. in front of or inside Jones Archeological Museum: July 20 Pottery Firing Tammy Bean; July 27 Textile Making Cat Sloan; Aug. 3 Copper Working Bill Skinner. Don't Forget Our Native American Festival! October 9-12, 2019!

Red Cross
Donors of all blood types are urged to give now to help meet the needs of trauma patients and others with serious medical conditions. Make an appointment to donate blood by downloading the free Red Cross Blood Donor App, visiting RedCrossBlood.org or calling 1-800-RED CROSS (1-800-733-2767). Tuscaloosa: 7/19: 2 – 7 p.m., University Mall, 1701 McFarland Blvd.; 7/25: 10 a.m. – 3 p.m., Insuresoft, 550 Greensboro Ave., Suite 201; 7/25: 10 a.m. – 3 p.m., Randall-Reilly, 3200 Rice Mine Rd., N. E.
School Events
Southern Academy Orientation Night
Orientation Night will be held Thurs., Aug. 8. Catfish plates will be available for purchase. You will be able to meet with teachers in classrooms from 4-5:45 p.m., where you will pay your homeroom fee. There will be a mandatory parent meeting with our headmaster in the gym at 6 p.m. Immediately following, there will be a mandatory parent meeting for all sports in the gym. Information on classroom & PTA duties will be announced at a later time.

HCMS School Year Open House!
Sunday, August 4: 6th grade: 2-3 p.m., 7th grade: 3-4 p.m., 8th grade: 4-5 p.m. We will begin in the gym and transition to classrooms! Looking forward to seeing our Wildcats!

MES Open House
Pre-K Open House will be on Sun., Aug. 4 from 2:30-4:30 and K-5 Open House will be on Mon., Aug. 5 from 4:30-6:30.

HCHS Open House
HCHS will have open house on Tues., Aug. 6 at 6 p.m. Schedules will be distributed to parents that attend open house. All others will pick up their schedules on the first day of school. Parking tags will go be sold on a first come, first serve basis beginning on Mon., Aug. 5 at 8 a.m. in the office. The required forms to park on campus can be picked up from the office beginning on Mon., July 22. No parking pass will be sold without all required forms. The HCHS homecoming football game will be held on Fri., Oct. 11 against Holt High School. HCHS is grateful to have the support of the following official Adopt A School partners. As always, we are continuously looking to expand with additional partnerships that will benefit the students at HCHS and our community. If your organization is interested in supporting HCHS, please contact Mr. Garner at 371-2679. Go Cats! We are grateful for our adopt a school partners: West Alabama Mechanical (WAM); Moundville Metal Works; The Bank of Moundville; Lance Hocutt Financial Group; Shelton State Community College; Encore Rehabilitation.

Clean Up Howell Field
Sat., Aug. 10 at 10:30 a.m

2019 Congressional App Challenge
U.S. Rep. Terri Sewell (AL-07) is thrilled to participate in the 2019 Congressional App Challenge which is now open to middle and high school registrants throughout Alabama's 7th Congressional District. Registrants in Alabama will compete with students across the country, encouraging increased engagement in computer science and STEM. Winners will receive prizes, recognition and an invitation to #HouseOfCode a springtime computer science fair and reception in Washington, D.C. Registration for the Congressional App Challenge ends Nov. 1. The contest is designed to encourage all applicants to participate, not only those with an advanced understanding of coding. For that reason, the judging criteria is intentionally broad. Apps are rated based on participants' understanding of computer programming skills; the quality of the idea; and the application of the idea. Interested applicants can register now at www.congressionalappchallenge.us.

HCHS Softball Tryouts
HCHS Softball tryouts for grades 7th-12th have been moved to Aug. 17 due to a scheduling conflict with football. 7th-8th grade will be from 9-11:30 a.m. 9th-12th and returning varsity players will be 1-3:30 p.m. The afternoon session may be moved to evening depending on the heat that day. Must have a completed physical after Aug. 18 on the appropriate form. If physical was done at HCHS in May 2019 we have it already, otherwise, bring a copy to tryouts. No player can tryout without the completed physical. http://ahsaa.com/…/revised%202018%20Form%205%20Physical.pdf

Back to School Giveaway
LaQuita Manson presents a Back to School Giveaway Sat., Aug. 3 at 2-4 p.m. in the park behind Moundville Public Library. Free supplies and snacks while they last. Your child must be present with you.
Hale County Public School Calendar
Aug. 2 Institute
Aug. 5-7 Professional Dev.
Aug. 8 First Day Students
Sept. 2 Labor Day
Oct. 14 Fall Holiday
Oct. 15 Professional Dev. no students
Oct. 24 Extended Work Day
Nov. 11 Veterans Day
Nov. 25-29 Thanksgiving
Dec. 19-20 Half day for students
Dec. 23-Jan. 7 Winter Holidays
Jan. 6 Professional Dev. Day
Jan. 7 Students return
Jan. 20 Dr. MLK, Jr. Day
Feb. 17 School Holiday
March 12 Extended Work Day
March 23-27 Spring Break
April 10 Holiday no school
May 20-21 Half day for students
May 22 Teacher work day
Tuscaloosa County Public School Calendar
Aug. 1 Institute
Aug. 2 Professional Dev.
Aug. 5 Local School Meetings
Aug. 6 Teacher Work Day
Aug. 7 First Day Students
Sept. 2 Labor Day
Sept. 3 Professional Dev. Teachers
Oct. 14 Fall Break no school
Oct. 15 Professional Dev. Teachers
Nov. 11 Veterans Day
Nov. 25-29 Thanksgiving
Dec. 20 Half day for students
Dec. 23-Jan. 7 Winter Holidays
Jan. 6 Professional Dev. Day
Jan. 7 Teacher Work Day
Jan. 8 First Day Students
Jan. 21 Dr. MLK, Jr. Day
Feb. 17 Professional Day Teachers
March 16-20 Spring Break
April 10 Holiday no school
April 13 Professional Day
May 20 Half day for students
May 21 Half day/last day for students
May 22 last day for teachers
May 25 Memorial Day
UA TO BEGIN OPIOID TREATMENT RESEARCH IN FOUR COUNTIES – The Health Resources and Services Administration has awarded UA a $200,000 grant to assess opioid related morbidity and mortality and develop comprehensive care models in Franklin, Marion, Winston and Walker counties, where treatment, prevention and community support options are lacking severely, according to researchers. The one-year grant will see UA researchers across multiple disciplines work with field professionals, establish telehealth infrastructure and identify gaps in education and treatment. Researchers hope to later secure a $1 million follow-up grant so they and county representatives can implement recommendations. Researchers are available for interviews Thursday and Friday. For more information, contact David Miller, UA Strategic Communications, at 205/348-0825 or david.c.miller@ua.edu.
STUDENT INTRODUCTION TO ENGINEERING CAMP — UA's College of Engineering is hosting the Student Introduction to Engineering, or SITE, camps through July 26. The weeklong camps will introduce rising high school juniors and seniors to the worlds of science, technology, engineering and mathematics. Students will engage in team exercises, tour an industrial plant and participate in a design competition. SITE Camps are open to the media. To better determine a precise date and location for interviews, contact Bryant Welbourne, UA Strategic Communications, at bryant.welbourne@ua.edu.
CAPSTONE VILLAGE HOSTS LOCAL VERSION OF CHOPPED – On July 19, two culinary professionals and two home cooks will throw down on the iron skillet in a Chopped-like competition at Capstone Village luxury retirement homes. The professionals – Paul Kerr and RJ Lepianka – and the home cooks, Troy Cannaday, executive director of Capstone Village, and Rene Katsinas, staff member, will be given the main ingredient beforehand, and, as the competition unfolds, three mystery ingredients will be introduced that will be incorporated into the meals. The dishes will be judged by residents on ingredient usage, presentation and taste. The competition will take place in the Capstone Village main lobby at 2 p.m. For more information, contact Jamon Smith, UA Strategic Communications, at 205/348-4956 or jamon.smith@ua.edu.
RACE ROACHES, SPIT CRICKETS, EAT INSECTS AT BAMA BUG FEST – Humans and bugs — arthropods — have long had a love-hate relationship. Many children are fascinated with bugs, but the interest frequently fades and is often replaced with indifference, annoyance or even disgust. UA's natural history museum, in partnership with the Tuscaloosa Public Library, is hoping to reignite people's childlike wonder with bugs at the first "Bama Bug Fest," a free event at the Warner Transportation Museum July 27 from 4-8 p.m. Watch for a news release with more information or contact Jamon Smith, UA Strategic Communications, at 205/348-4956 or jamon.smith@ua.edu.