Leaderboard
2023 Upcoming Holiday deadlines: Moundville Times will be closed for Good Friday on April 7. Deadline for April 12's edition is Thurs., April 6 by 4 p.m. Moundville Times will be closed for Memorial Day, Mon., May 29. Moundville Times will be closed for Independence Day Tues., July 4. Moundville Times will be closed for Labor Day on Mon., Sept. 4. Moundville Times will be closed for Veterans Day on Fri., Nov. 10. Thanksgiving Deadline is Fri., Nov. 17 for the 29th Edition. Santa Letters Deadline is Fri., Dec. 1. Christmas and New Year's Deadline is Fri., Dec. 15 and Moundville Times will be closed Dec. 23 – Jan. 2, 2024.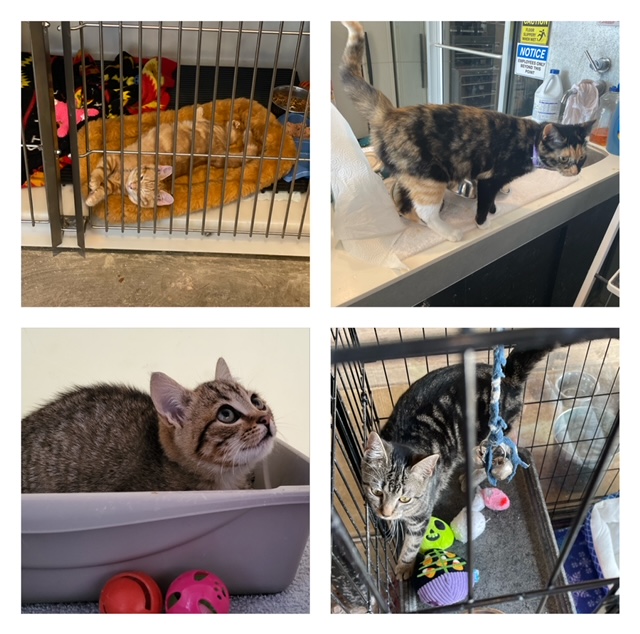 Church & Community Events
Special Youth, Veteran and Active Military Personnel Waterfowl Hunting Day
The Wildlife and Freshwater Fisheries (WFF) Division of the Alabama Department of Conservation and Natural Resources (ADCNR) has designated Saturday, February 4, 2023, as the second of the 2022-2023 hunting season's Special Youth, Veteran and Active Military Personnel Waterfowl Hunting Days. The first of the two special waterfowl hunting days took place November 19, 2022.
On February 4, youth under age 16 who are accompanied by a licensed adult hunter as well as military personnel on active duty and veterans (as defined in section 101 of U.S. Code: Title 38) may hunt for waterfowl statewide. Regular waterfowl season shooting hours, bag limits, legal arms and ammunitions apply to the special days. Hunting area rules and regulations also apply.
To participate in the hunt, youth must be accompanied by a licensed adult supervisor. Only one firearm will be allowed per youth and only the youth hunters will be permitted to utilize the firearm for hunting unless the adult meets the requirements of a veteran or active-duty military personnel. The adult supervisor must remain within arm's length of the youth at all times and may accompany up to two youth participants during the hunt. The adult is also expected to review the rules of firearm safety and hunter ethics with each youth and ensure they are followed.
Youth is defined as an individual age 15 years and younger. Adult is defined as an individual age 21 years and older, or as the parent of the youth. The adult must have a state hunting license, state and federal waterfowl stamps and a free Harvest Information Program registration. Veterans and active duty military personnel must be in possession of a valid proof of service such as a military ID, Veterans Administration ID, veteran ID, veteran validation on their driver's license or a copy of their DD Form 214. Possession of the mandatory hunting licenses and stamps is also required.
For more information about the Special Youth, Veteran and Active Military Personnel Waterfowl Hunting Days, contact WFF Migratory Gamebird Coordinator Seth Maddox at Seth.Maddox@dcnr.alabama.gov or (334) 242-3469, or visit www.outdooralabama.com/waterfowl.
ADCNR promotes wise stewardship, management and enjoyment of Alabama's natural resources through four divisions: Marine Resources, State Lands, State Parks, and Wildlife and Freshwater Fisheries. Learn more at www.outdooralabama.com.
Alabama Department of Public Health offers free radon test kits for households
MONTGOMERY, Ala.- Jan.5, 2023- Radon is the number one leading cause of lung cancer among non-smokers. The Alabama Department of Public Health (ADPH) is offering one free radon test kit per Alabama household as part of an initiative to cut down on dangerous radon exposure. Radon is a radioactive gas that cannot be seen or smelled. It is produced when uranium breaks down in soil and water. Radon is harmlessly dispersed in outdoor air, but it can increase the risk of lung cancer when trapped in buildings. Symptoms of dangerous radon exposure include persistent coughing, shortness of breath, and chest pain. According to the U.S. Department of Housing and Urban Development, 1 in 15 homes has a radon problem. In Alabama, 15 counties have been identified as having the highest potential for elevated radon levels: Calhoun, Clay, Cleburne, Colbert, Coosa, Franklin, Jackson, Jefferson, Lauderdale, Lawrence, Limestone, Madison, Morgan, Shelby, and Talladega. The only way to tell if a home has a radon problem is to check with a radon testing kit. Alabama households can order one free radon test kit online via ADPH. Recipients are only responsible for paying a return shipping fee. For more information about the Alabama Department of Public Health and radon testing, contact Nick Swindall at John.Swindall@adph.state.al.us.

Red Cross
It's important for donors − especially type O blood donors and platelet donors − to give now to ensure hospitals have the blood they need through the end of the year. Schedule an appointment by using the Red Cross Blood Donor App, visiting RedCrossBlood.org or calling 1-800-RED CROSS (1-800-733-2767).: 1/24: 10 a.m. – 4 p.m., Tutwiler Hall, 1151 10th Ave.; 1/25: 10 a.m. – 4 p.m., Tutwiler Hall, 1151 10th Ave.; 1/26: 10 a.m. – 4 p.m., Tutwiler Hall, 1151 10th Ave.; 1/31/2023: 11:30 a.m. – 5:30 p.m., Phi Gamma Delta University of Alabama, 976 University Blvd

Big Buck Photo Contest
Alabama's Black Belt ranks among America's best places to bag a trophy buck, and the Alabama Black Belt Adventures Association wants to see your photos again this year. The annual Alabama Black Belt Adventures Association (ALBBAA) Big Buck Photo Contest is being announced for the 2022-2023 deer hunting season. The contest, which takes place online, will run through Feb. 10, 2023, and is sponsored by Tutt Land Company. Any photo from the current hunting season, which began in November, can be submitted. Here are rules and guidelines for this year's contest: To enter the contest, hunters must upload, through the ALBBAA website, a photo of a buck harvested from within the 23-county Black Belt region. The buck must be harvested during 2022-2023 whitetail deer season. The winner of the contest is selected exclusively through online voting. Voting will also be conducted on the same page where entries are submitted – https://alabamablackbeltadventures.org/news-more/shoot-the-black-belt/big-buck-photo-contest-2022/ Visitors to the contest webpage may vote once per day, per entry, per IP address. In the case of any dispute, the decision of ALBBAA is final. Photo contest winners from the previous two years are not eligible for entry. ALBBAA reserves the right to approve or disapprove of the photo submitted. Cause for disqualification of photo can include, but is not limited to, the following: The photo content presents the subject in an unethical or dis-respectful composition. The photo content is perceived to cast a negative perception of hunters and their contribution to the management of wildlife. Voting violation which imposes an unfair advantage to others. The contestant who receives the most online votes before the season closes in February will receive a $300 gift card sponsored by Tutt Land Company for use at any outdoor retail outlet. ALBBAA reminds all sportsmen and sportswomen to purchase a hunting license online through the Alabama Department of Conservation and Natural Resources before heading afield. Additionally, successful hunters are also reminded to report their harvested deer through Game Check.

OLLI To Hold Open Houses
The Osher Lifelong Learning Institute at The University of Alabama is hosting three open houses across central Alabama in January. The open houses will allow older adults to learn about the more than 100 in-person and online courses, field trips, social events and programs OLLI provides its members each semester. The OLLI Gadsden Chapter will host its open house on Thurs., Jan. 5, 2023, at the Gadsden Center from 4 to 6 p.m. The Greater Birmingham Chapter will host its open house on Mon., Jan.9, from 11 a.m. to 2 p.m. at Riverchase United Methodist Church in Hoover, and the Tuscaloosa Chapter will host its open house on Thurs., Jan. 12, from 1 to 3 p.m. at the Bryant Conference Center. Registration for OLLI Spring 2023 courses opened Mon., Dec. 12. For more information, visit olli.ua.edu or call 205-348-6482. TUS 172 / OL 172 "How to Meet in the Middle!" Jan. 18 Dr. Mary Elizabeth Curtner-Smith: Have you wondered how two opposing sides ever arrive at an agreement? Our speaker's job is to work to achieve this. She is a mediator – and brings people to compromise and agree, especially on domestic issues. Curtner-Smith will discuss the "what," "when," and "how" mediation can be used in family issues like divorce and parental custody.
TUS 173 / OL 173 "Revival of Historic Small Town Greensboro," Jan.25 Ian Crawford: If you take a drive south on U. S. 69 through the Hillcrest area and Moundville in Hale County, you come to the small town of Greensboro (population just under 3,000). As with many small towns in Alabama and America, its heyday was in the past as a cotton-producing area. Dotted with historic homes in varying degrees of maintenance, it wasn't a place to attract new residents or keep the young. Ian Crawford and his friends are making great strides in reversing this path. Taking a beautiful "Grande dame" home and working with his hands along with his love and patience, he is doing his part to bring Greensboro back.
TUS 174 / OL 174 "Spring into Gardening," Feb. 1 Pam Sloan: It's time to start planning our gardens for spring! Houseplants, terrariums, trees, shrubs, annuals, perennials, ferns, roses, food crops, or containers gardening… all start with great soil! Pam Sloan, a master gardener, will share timely information for spring gardening answering questions on ground preparation, plant selection, scheduling planting, and maintenance. She will also share registration information about the Alabama Master Gardening State Conference at Bryant Conference Center on April 3-5. (TUS 153 Continued)
School Events
Shelton State Partners with Alabama RC&D Councils to assist Active Military and Veterans
A resource workshop for Alabama's active-duty military, veterans, and their families will be held on Tuesday, January 31 from 10:00 a.m. until 2:00 p.m. in the D-Rooms on the College's Martin Campus. The event is free to participants through a sponsorship from the Alabama Association of Resource Conservation and Development Councils (RC&D). To register, visit Shelton State Military and Veterans Workshop: https://sheltonstate.secure.force.com/events/targetX_eventsb__events#/esr?eid=a1E5f000003lEWbEAM A complete schedule of workshops across the state can be found at ACCS Veterans Workshops. For more information about Shelton State's upcoming workshop, contact Eric Prewitt at eric.prewitt@sheltonstate.edu.
Dolly Parton's Imagination Library
Success By 6 of United Way of West Alabama is proud to provide Dolly Parton's Imagination Library books FREE to children ages birth to 5 years old in Greene, Hale, Marengo, Pickens, Sumter, and Tuscaloosa counties. Once a month, your child will receive a new book by mail. You only need to do two things: register your child and pledge to read the books to him/her. Please, climb on board Dolly Parton's Imagination Library! Since UWWA launched the Dolly Parton Imagination Library: 13,467 children have participated in the program in Greene, Hale, Marengo, Pickens, Sumter, and Tuscaloosa Counties. 10,427 children have "graduated" from the program. 443,856 books have been delivered to children in West Alabama. Sign up at https://imaginationlibrary.com/check-availability/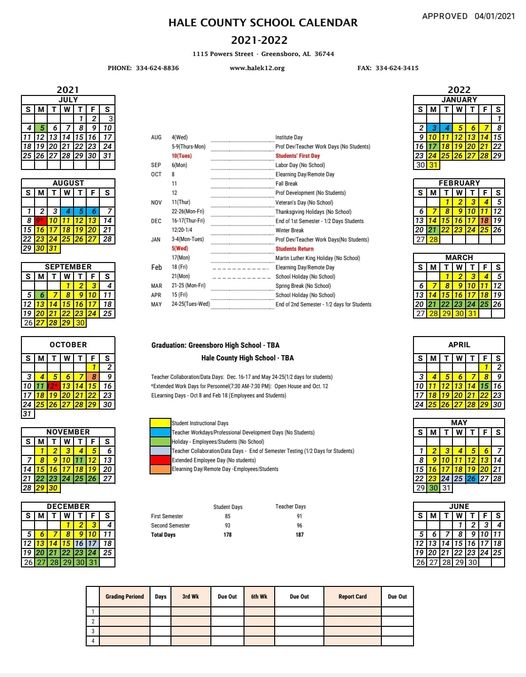 Southern Academy School Calendar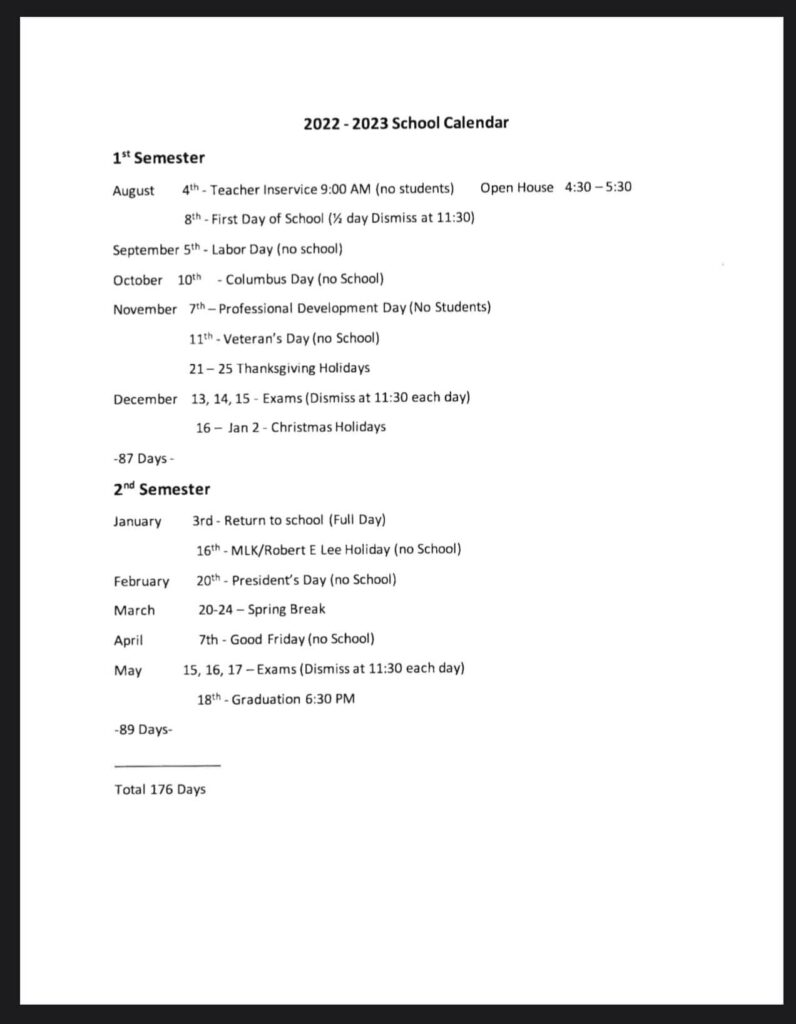 UA HOSTING 15TH ANNUAL SOUTHEAST REGIONAL ADHD CONFERENCE JAN. 26-27 — The University of Alabama, together with a statewide advisory committee, will present the 15th Annual Southeast Regional ADHD Conference Jan. 26-27 at the Bryant Conference Center in Tuscaloosa. Attendees also have the option to attend the conference online. The event will bring together a multi-disciplinary group of experts who will share research and interventions on ADHD. The conference will include content specific to educators, counselors, parents, adults with ADHD, mental health professionals and medical professionals. For more information, contact Jennifer Brady, UA Strategic Communications, at jennifer.brady@ua.edu. 
UA, ADMH HOST STATEWIDE EVENTS ON SUBSTANCE MISUSE STIGMA — The University of Alabama and the Alabama Department of Mental Health will host a series of professional development conferences across the state in January for those interested in understanding the stigma of individuals with substance and opioid use disorders. The "Stop Judging; Start Healing Stigma Summit 2023" will be held in eight locations across Alabama Jan. 17-26 and features speakers Ryan Leaf and Damon West, two former college football quarterbacks whose substance misuse led to jail time and, ultimately, a career inspiring others to seek treatment. For more information, contact Adam Jones, UA Strategic Communications, at adam.jones@ua.edu.
  
EVENTS
MARTIN LUTHER KING JR. LIFE & LEGACY CELEBRATION: AN EVENING OF MUSIC, DANCE AND SPOKEN WORD — The Division of Diversity, Equity and Inclusion in collaboration with the UA Department of Theatre and Dance, UA School of Music and other UA community members will present "Celebrating the Life and Legacy of Dr. Martin Luther King Jr.: An Evening of Music, Dance and Spoken Word" Jan. 26 at 7 p.m. at the Moody Music Building. A major part of the evening will be the MLK Celebration Mass Choir, which includes UA choral students, faculty, staff, non-choral students and community members. The event is free.
STEM SHOWCASE — The UA Center for Community-Based Partnerships is hosting the STEM Showcase Jan. 28 in the Sellers Auditorium of the Bryant Conference Center. The STEM Showcase is a free opportunity for public and private middle school students in grades 6–8 in the Tuscaloosa area. Students have been working on science, technology, engineering and math projects since last fall, with faculty and graduate student mentors from UA, and will present their work at the showcase. Winners may go on to participate in the Central Alabama Regional Science and Engineering Fair at UAB. Project judging will start at 8:30 a.m. and the awards ceremony will be at 11 a.m. For more information, contact Diane Kennedy-Jackson, UA Division of Community Affairs, at dkkennedy1@ua.edu. 
CRAIG HULTGREN – CELLO: ACOUSTIC + ELECTRONIC — Craig Hultgren performs a program of nine contemporary solo cello works as part of a tour of the southeastern United States Feb. 1 at 7 p.m. at the Moody Music Building. The program contains compositions for acoustic cello as well as three electronic pieces which Hultgren will perform on his ecello. With one exception, all of the works on the program have been written especially for him. The event is free.  
T-TOWN PULL DOWN — The 15th annual T-Town Pull Down Climbing Competition will be held Feb. 4 at the Witt Activity Center on the UA campus. The competition is divided into two heats, with participants of all skill levels and abilities welcome in all three. Climbers can choose to compete in top rope, bouldering or combined formats. Winners will be announced for first, second and third place in beginner, intermediate and advanced. Registration information is available online.