Leaderboard
Church & Community Events
2022 Upcoming Holiday deadlines: MvT will be closed Dr. Rev. Martin Luther King, Jr. holiday, Jan. 17. Make sure to get your news and ads in by regular deadline, Friday before 4 p.m. We will be closed for Easter Friday, April 15. Easter deadline is Thursday, April 14 by 4 p.m. We will be closed for Memorial Day Monday, May 30. Make sure to get your news and ads in by regular deadline, Friday before 4 p.m. We will be closed for Monday, July 4 for the 4th of July holiday. Make sure to get your news and ads in by regular deadline, Friday before 4 p.m. We will be closed for the Labor Day holiday Monday, Sept. 5. Make sure to get your news and ads in by regular deadline, Friday before 4 p.m. We will be closed for Veteran's Day, Nov. 11. Early deadline is Thursday, Nov. 10 by 4 p.m. We will be closed for Thanksgiving Nov. 23-28. Everything must be in by Fri., Nov. 18th. We have to go to press early for the Thanksgiving holiday. Santa Letters deadline is Friday, Dec. 2. Christmas & New Years deadlines are Friday, Dec. 16. We will be closed Dec. 22–Jan. 1 for Christmas and New Year's holidays.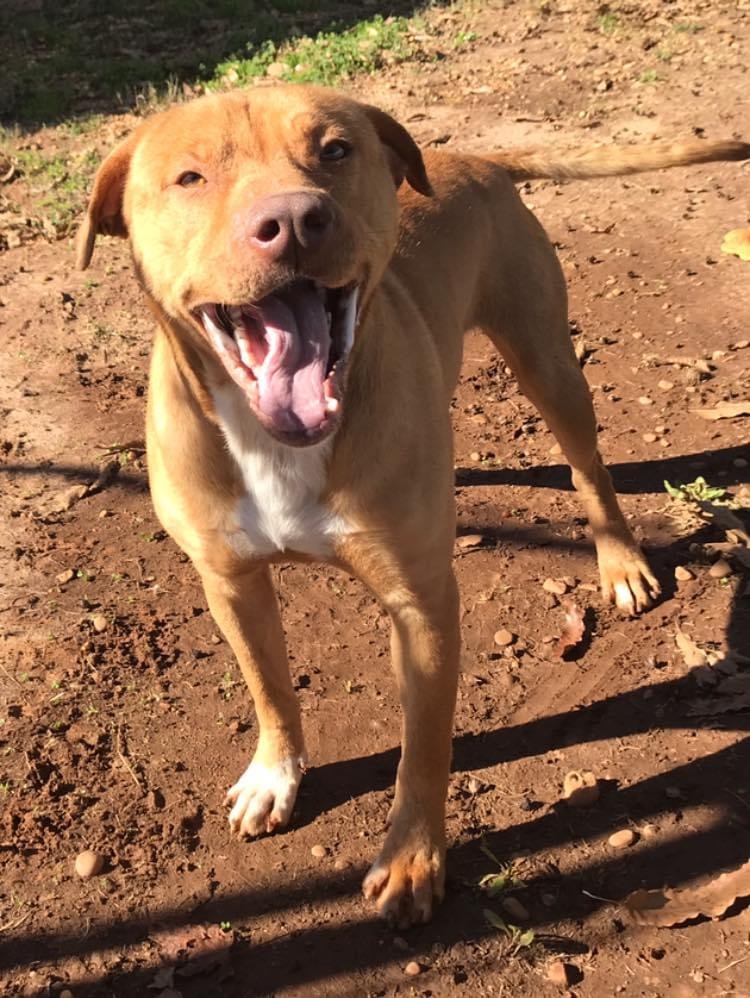 REALIZING THE DREAM EVENTS FEATURE FORMER 'THE VIEW' HOST, GOSPEL STAR — The 2022 Realizing the Dream Banquet and Concert will feature Star Jones and Billboard chart-topping artist Kierra Sheard. Jones, an attorney, journalist and television personality, will speak at the Legacy Awards Banquet Friday, Jan. 14, at 6 p.m. Gospel singer, songwriter, actress and activist Kierra Sheard will perform at the Realizing the Dream Concert on Sunday, Jan. 16, at 7:30 p.m. For more information, contact Diane Kennedy-Jackson, UA Community Affairs, at dkkennedy1@ua.edu.
Hemp Licensee Orientation Meetings
The Alabama Cooperative Extension System is partnering with the Alabama Department of Agriculture and Industries (ADAI) to host five hemp licensee orientation meetings throughout the state. Licensed growers, processor/handlers and universities are all welcomed, but a current license is not required to attend. The meetings will be an overview of the 2022 hemp season with changes to hemp rules, procedures, deadlines and requirements for licensees. Each meeting will take place from 9 a.m. to noon, with light snacks provided. Alabama Extension Entomologist, Katelyn Kesheimer said presenters will provide information on hemp budgets, as well as tips for successful growing. These meetings will replace the one mandatory meeting covering regulations and create five meetings that cover regulatory information from the ADAI, as well as information from Alabama Extension. Each meeting will be the same, so growers only need to attend one. Meeting Schedule: Thurs., Jan. 13, Tuscaloosa County Extension Office, 2513 7th St., Tuscaloosa, 205-349-4630. For more information about the hemp licensee orientation meetings, contact Kesheimer at kesheimer@auburn.edu or 334-844-5072. More information about growing hemp in Alabama is available by visiting the Alabama Industrial Hemp Program webpage.

RPO Meetings
The West Alabama Rural Planning Organization (RPO) will hold the following meetings: Citizens Transportation Advisory Committee (CTAC): Greene Co. 1/26, 11 a.m. James C. Poole Library, 219 Prairie Ave., Eutaw; Hale Co. 1/18, 5 p.m. Moundville Library, 279 Market St., Moundville; Technical Coordinating Committee (TCC), Feb. 10, 10 a.m. – West Alabama Regional Commission, 4200 Hwy. 69 N., Northport. Also available virtually. RPO Policy Committee, 2/11, 10:30 a.m. – West Alabama Regional Commission, 4200 Hwy. 69 N., Northport. Also available virtually. If you would like to participate, please email zane.davis@westal.org at least 48 hours prior to the meeting. The committees will discuss the West Alabama Coordinated Public Transit Plan 2022 report at the meetings. The meeting documents are posted on the WARC website, www.warc.info/rpo-meetings/ and www.warc.info/rpo-documents. The RPO serves as a transportation planning process for the rural areas of west Alabama and provides a formal link between the Alabama Department of Transportation (ALDOT) and the local governments. The counties served by the RPO include Bibb, Fayette, Greene, Hale, Lamar, and Pickens. The RPO provides government officials and citizens in these counties an opportunity to advise the ALDOT on road, bridge, and transit projects. All of the meetings are open to the public. Anyone requiring special assistance should contact the WARC at least 48 hours prior to the meeting. For special assistance, call the WARC at (205) 333-2990.

Red Cross
Make an appointment to give blood or platelets as soon as possible by using the Red Cross Blood Donor App, visiting RedCrossBlood.org or calling 1-800-RED CROSS (1-800-733-2767).

Competition Opens To Crown Alabama's Farm of Distinction For 2022, Apply Now Through Feb. 4
The Alabama Farm-City Committee is accepting at-large applications for its Farm of Distinction contest through Feb. 4. The overall winner will receive more than $15,000 in prizes and a chance to compete against other top producers for the title of Swisher / Sunbelt Expo Southeastern Farmer of the Year. Visit AlabamaFarmCity.org to apply. At-large applications will be evaluated by a panel of agricultural experts, and three finalists will be visited by judges in late February or early March. The overall winner and runner-up will be announced at the Alabama Farm-City Awards Luncheon April 7 in Birmingham. Alabama's Farm of Distinction will drive home with a John Deere Gator, courtesy of AgPro, SunSouth and TriGreen dealers; an engraved farm sign from Alabama Farmers Federation and Alfa Insurance; and a $1,000 gift certificate from Alabama Farmers Cooperative. As Alabama's representative in the Southeastern competition, the winner also will receive $2,500 in cash and an expense-paid trip to the Sunbelt Ag Expo Oct. 18-20 from Swisher, as well as other prizes. Alabama's runner-up will receive a Traeger grill and supplies valued at $1,000 from First South Farm Credit and a $500 gift certificate from Alabama Farmers Cooperative.

First Baptist Church Food Pantry
First Baptist Church Food Pantry will open every 1st & 3rd Sunday from 11:15 – 11;45 a.m. If you have any questions contact Sandra Carlisle at 334-507-3463.
ALDOR Extends 2022 Motor Vehicle Registration Deadlines in Certain Cases
MONTGOMERY – The Alabama Department of Revenue is providing relief assistance to those who cannot register their vehicles or renew registrations because of license issuing office closures resulting from the spread of COVID-19. For registrants in counties where the county license issuing official's office closure during normal business results in registrants having no access to make transactions, the deadlines to renew 2022 motor vehicle registrations on vehicles are extended to the last business day of the subsequent month that registrations are otherwise due. This extension applies to vehicle owners in all counties where the county courthouse or other license plate issuing offices and tax collection offices are closed for the entire month the registrations are originally due. For more details and how this order affects penalty charges, read the Executive Order at: https://revenue.alabama.gov/wp-content/uploads/2022/01/220111_ORDER_CovidVehRegExt_signed.pdf.
School Events
Dolly Parton's Imagination Library
Success By 6 of United Way of West Alabama is proud to provide Dolly Parton's Imagination Library books FREE to children ages birth to 5 years old in Greene, Hale, Marengo, Pickens, Sumter, and Tuscaloosa counties. Once a month, your child will receive a new book by mail. You only need to do two things: register your child and pledge to read the books to him/her. Please, climb on board Dolly Parton's Imagination Library! Since UWWA launched the Dolly Parton Imagination Library: 13,467 children have participated in the program in Greene, Hale, Marengo, Pickens, Sumter, and Tuscaloosa Counties. 10,427 children have "graduated" from the program. 443,856 books have been delivered to children in West Alabama. Sign up at https://imaginationlibrary.com/check-availability/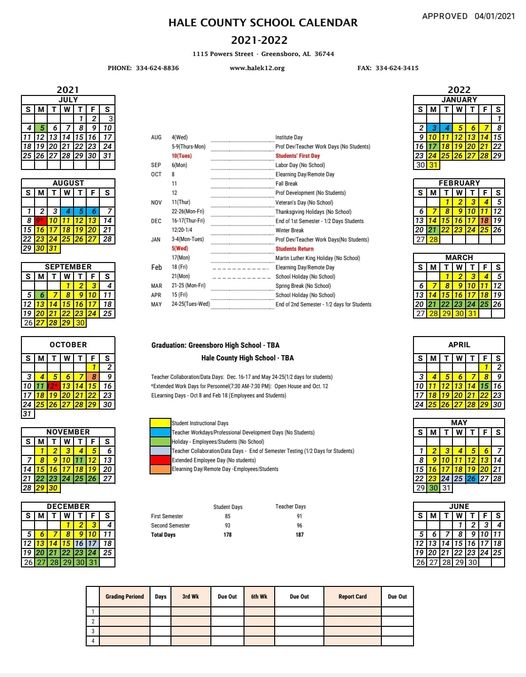 NEW MOBILE APP TO AID FISHERMEN, BOATERS – A new mobile app from the Alabama Water Institute and the Mississippi-Alabama Sea Grant Consortium, created by students in The University of Alabama Management Information Systems program, allows boaters and fishermen in the Gulf of Mexico to instantly access information about weather, tides, buoy stations, water safety and fishing regulations based on their location. The app is available for iOS and Android devices. For more information, contact Brock Parker, Alabama Water Institute, at brockparker@ua.edu.
UA COLLABORATES WITH SMITHSONIAN TO CREATE DIGITAL RESOURCE — The University of Alabama Religious Studies Department and the Smithsonian's National Museum of American History have formally collaborated to create a digital resource on the religious dimensions of the events that took place at the Capitol on Jan. 6, 2021. Uncivil Religion: January 6, 2021, is a website that features scores of digital media — tweets, videos, photos, FBI files, etc. — associated with religions that were represented at the U.S. Capitol that day. The website also features interpretive essays on those religious symbols written by more than a dozen religious studies scholars from around the globe. For more information, contact Shane Dorrill, UA Strategic Communications, at shane.dorrill@ua.edu.
UA, STATE PARTNER TO TRAIN FIRST RESPONDERS ON MENTAL HEALTH AWARENESS— To improve mental health awareness, support and literacy, researchers and social work experts at The University of Alabama are partnering with state agencies to train first responders to identify, understand and respond to signs of substance use disorders and mental illnesses, particularly serious mental illness and serious emotional disturbances. Called Project Support: Mental Health Awareness Training for First Responders, the statewide initiative partners with the Alabama Department of Mental Health, Alabama State Fire Marshal Office and the Alabama Law Enforcement Association. At UA, the effort will be managed by the ongoing VitAL initiative in the School of Social Work. For more information, contact Adam Jones, UA Strategic Communications, at adam.jones@ua.edu.
ALABAMA CHEERLEADING WINS THIRD UCA DIVISION 1A ALL-GIRL NATIONAL CHAMPIONSHIP – Alabama cheerleading took home its third Division 1A all-girl national championship on Jan. 16 at the 2022 UCA & UDA College Cheerleading and Dance Team National Championship. The Crimson Tide's co-ed squad also earned a runner-up finish and the dance team finished sixth. The championship is the program's third in the Division 1A All-Girl competition, previously winning in 2020 and 2015. It is the sixth national title overall, also winning co-ed titles in 1984, 2011 and 2015. For more information, contact UA Athletic Communications at 205-348-6084.