Leaderboard
Hale County Animal Shelter Pet of the Week
Church & Community Events
Black History Program –"African Americans & the Right to Vote " Highlighting messages  from some of  your foot soldiers of the civil rights movement, Saturday, February 29, 2020, 2:00 pm at the Safe House Museum- 518 Martin Luther King Drive, Greensboro, AL.If you were active in any of the civil rights movement of the 60's, You are invited to  share your story with the museum's story collection team, in their new Story Sharing room.If you are a non-registered voter but would like to be a registered voter, then check this out. Voter Registration 12:00pm to 1:30pm, prior to the program on February 29th at the museum. You may direct any questions to 334-624-2030 or 205-240-8320.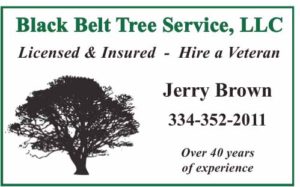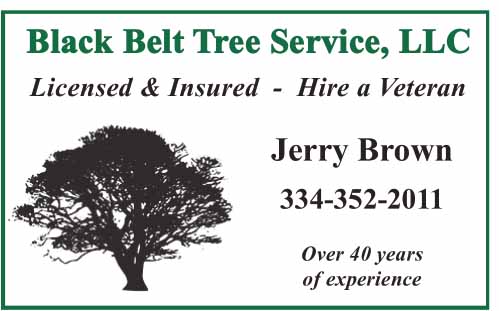 Celebration of Spirituals
Shelton State Community College's Shelton Singers will present Celebration of Spirituals on Sun., March 1, at 3 p.m. at First United Methodist Church Tuscaloosa, 800 Greensboro Ave., Tuscaloosa. The free celebration will be held in the sanctuary, and all are invited to attend. For more information, please contact Lillian Roberts at lroberts@sheltonstate.edu.
First Baptist Church, Newbern, Food Pantry Ministry
We, the pastor and members of First Baptist Church, Newbern, would like to announce that we have a Food Pantry Ministry. The food pantry ministry is open every week on Sun., 12-1 p.m. and Wed., 6-7 p.m. at the Family life center. This ministry will serve families in Hale county. We are here to assist each and everyone in their needs. James Williams, pastor; Sandra Carlisle, chairperson.
HCSWDB Meeting
The Hale County Soil and Water Conservation District Board will hold a regular meeting on Feb. 27 at 8 a.m. at the District office located at 200 First St., Greensboro.
Hemp Meeting
Alabama is entering its second year of legal hemp production. The Alabama Cooperative Extension System is offering informational meetings to help interested growers learn about this new crop. Anyone interested in hemp is welcome to attend. You do not have to have a hemp growing or processing license to attend. The closest meeting to Hale County will be Feb. 27, Marengo County Extension Office address 2400 E. Coats Avenue Linden, AL. Register at www.aces.edu/go/hemp2020. There will be other meetings around the state. The last meeting will be March 27 Crossville. For a complete list contact your Hale County Extension Office 334-624-8710..
Christ Episcopal "Evensong"
Christ Episcopal Church in Tuscaloosa will present a choral evensong on Sun., March 1, the first Sunday of Lent, at 6 p.m. as a special offering by the adult choir and the St. Cecilia Singers. The evensong service takes as its theme the ancient Gregorian chant Ubi caritas et amor "Where Charity and Love are, God is there." Christ Episcopal Church, at 605 Lurleen Wallace Blvd. N., Tuscaloosa, is on the corner of Lurleen Wallace Boulevard and 6th Street. For further information about the choral evensong, call 758-4252, ext. 120.
Alabama NRCS Announces 2020 Environmental Quality Incentives Program Sign-Up
USDA's Natural Resources Conservation Service announced the 2020 Environmental Quality Incentives Program (EQIP) sign-up with an application deadline of February 28, 2020 for farmers, ranchers and private landowners to apply for financial and technical assistance. NRCS accepts EQIP applications throughout the year but makes funding selections at specific times during the fiscal year. NRCS is encouraging Alabama producers and private landowners to submit their applications as soon as possible because funding is limited. NRCS provided over $29 million in EQIP funding to eligible Alabama farmers, ranchers, forest landowners, and private landowners in fiscal year 2019. "NRCS works hard to help eligible farmers, ranchers and private landowners plan and carry out conservation practices that can benefit all Alabama's residents by providing clean air and water, healthy and productive forests, and healthy soils. EQIP provides crucial funding to help producers carry out these practices on their agricultural land," said Ben Malone, State Conservationist for Alabama." EQIP, a voluntary conservation program, promotes agricultural production and environmental quality. This program is available to eligible producers and landowners and offers financial and technical assistance to install or implement structural and management practices on private land that deliver environmental benefits, such as improved water quality and reduced soil erosion. Eligible land includes cropland, pastureland and non-industrial private forestland. -More- To learn more about financial and technical assistance available to help Alabama farmers and other landowners improve and protect their land, visit NRCS in Alabama's website at www.al.nrcs.usda.gov, or visit your local NRCS office. USDA service center locations are listed at http://offices.usda.gov. # USDA is an equal opportunity provider, employer and lender. To file a complaint of discrimination, write: USDA, Office of the Assistant Secretary for Civil Rights, Office of Adjudication, 1400 Independence Ave., SW, Washington, DC 20250-9410 or call (866) 632-9992 (Toll-free Customer Service), (800) 877-8339 (Local or Federal relay), (866) 377-8642 (Relay voice users).
Alabama's Original and Best Record & CD Show
The Alabama Record Collector's Association's 39th Annual CD & Record Show will be held on Fri., March 6 (3-8 p.m.) and Sat., March 7, (9 a.m. – 4 p.m.), 2020 at the Gardendale Civic Center in Gardendale, Alabama. Regular admission is only $5 per day. For more information, visit http://alabamarecordcollectors.org/
Red Cross
Heroes of all blood types, especially type O, are urgently needed to provide hope and help for patients across the country. Make an appointment now by downloading the free Red Cross Blood Donor App, visiting RedCrossBlood.org, calling 1-800-RED CROSS (1-800-733-2767) or enabling the Blood Donor Skill on any Alexa Echo device. Tuscaloosa: 2/27: 8 a.m. – 1 p.m., Spire-Tuscaloosa, 5220 Metro Park Dr.; 3/2: 10:30 a.m. – 3:30 p.m., UA Law School, 101 Paul W. Bryant Dr. E.; 3/3: 12 p.m. – 5 p.m., UA, 751 Campus Dr.; 3/10: 10 a.m. – 4 p.m., UA 751 Campus Dr.; 3/17: 10 a.m. – 3 p.m., Insuresoft, 550 Greensboro Ave., Suite 201.
School Events
Tuscaloosa Can! Exhibit at the DWCAC and Bama Theatre
In a continued response to the persistent concern of food insecurity in the lives of citizens in West Alabama, the 2020 Tuscaloosa Can! event will feature over 20 school teams creating large sculptures made from canned food items. After the structures are built, the creations remain on display to the public as a giant art exhibition. At the end of the viewing, all food is donated to the West Alabama Food Bank. This year's structures will be on display March 3 – 6 at the Dinah Washington Cultural Arts Center and the Bama Theatre's Greensboro Room. Gallery Hours in both spaces are weekdays 9-noon and 1-4 p.m. To access the Greensboro Room displays, enter through The Arts Council offices in the PARA Bldg. at 614 Greensboro Ave. Awards will be presented to school teams at the First Friday Art Walk event held on Friday, March 6 at 5:30 p.m. at the Dinah Washington Cultural Arts Center. Doors open at 5:00 p.m., and the public is encouraged to attend the awards and complete the First Friday Art Walk after viewing the structures. Since 2014, Tuscaloosa City students and schools have raised over 30 tons of food for the West Alabama Food Bank through similar projects. As part of our growing partnerships with The Arts Council of Tuscaloosa and the West Alabama Food Bank, we invite other public or private entities to join our cause as we grow this event beyond 2020. The event fits with the vision of 21st Century curriculum goals by providing students opportunities for service-based, collaborative, hands-on learning targeting real world problems – in this case, regional hunger. Students integrate the skills of math and geometry, art and design, physics and engineering, as well as 3D rendering in creating their structures. The Bama Theatre is located at 600 Greensboro Ave. and The Dinah Washington Cultural Arts Center at 620 Greensboro Ave. in downtown Tuscaloosa. For more information about the Arts Council or Bama Theatre, patrons should follow and like "The Arts Council – Bama Theatre – Cultural Arts Center" on Facebook and Twitter and also Instagram @tuscaloosaartscouncil. Call 205-758-5195 or visit tuscarts.org for further information.
SSCC 30th Annual Health and Wellness Fair
Shelton State Community College will host its 30th annual Health and Wellness Fair on Tues., March 10 from 9 a.m.-1 p.m. in the Atrium of the Martin Campus. Admission to the fair is free, and the event is open to the public. All are invited to attend this showcase of healthy living. For more information on the fair or the Shelton State Wellness Center, contact Dr. Milady Murphy at 205.391.2994.
4-H Adult Volunteers Needed in Hale County
Alabama 4-H is making a comeback in Hale County! Laura Miller, our 4-H Agent, is busy working in several of our schools. We have 415 students enrolled in classroom clubs where they are learning about leadership, agriculture, and STEM each month. In addition to these monthly club meetings, Mrs. Miller is providing enrichment activities in other schools in order to reach as many of our kids as possible. As of January 2020, we have over 660 kids participating in some 4-H programs. This impact is a great building block for a strong county program, but we need adults to become volunteer leaders and invest in our youth. Alabama 4-H is for youth between the ages of 9 to 18 years old and has opportunities for all children to participate in a wide range of activities. Studies have shown what a powerful influence mentors have on children in this age range, and we are confident there are many residents in Hale County with a lot to offer our youth. We will have a meeting Mon., Feb. 24 at 5:30 p.m. in the Hale County Extension Office Community Room to share information about community club possibilities and explain what is required of an Alabama 4-H Direct Volunteer. Together, we can make a difference for our young people! For additional information contact your Hale County Extension Office 334-624-8710.
Ag Relations Council Accepting Scholarship Applications until March 15
The Agricultural Relations Council (ARC) Scholarship is open and accepting applications until March 15. Visit agrelationscouncil.org/students/arc-scholarship to obtain an application. Each year, one college student studying agricultural communications and public relations, is awarded a $1,500 scholarship. The deadline to apply for the scholarship is March 15. Lyle E. Orwig, founder of Charleston|Orwig, generously funds this scholarship, every year, through an endowment to the ARC Foundation. Past scholarship winners include, Kate Griswold, JD Rosman, Alexa Nordwald, Jane Hulse and Emily Wade. Please direct all questions to Sandra O'Rourke at the ARC office, email sandraorourke@gandgcomm.com or call 1-952-758-5811.
SSCC to Host Alabama Community College Conference Championship
Shelton State Community College Athletics will host the Alabama Community College Conference (ACCC) Championship Tournament March 3-6 in the Martin Campus Gymnasium. This is the first of three consecutive years that the College will host the tournament. All games are open to the public, and ticket prices vary. Children 10 and under may attend for free. All tickets will be available at the door. For more information about the 2020 Alabama Community College Conference Championship Tournament, visit sheltonstate.edu/athletics or contact Cara Crosslin at crosslin@sheltonstate.edu.