Deadlines for Santa Letters for the Moundville Times are Dec. 9 for kids in Hale and Southern Tuscaloosa County up to 2nd grade.
You can email them to times@mound.net, drop them off at our office at 42 2nd St. in the old post office/Mason's building with our news stand out front – if we are not open feel free to leave them in the slot in the front door, or fax them to 205-371-2788.
New Years & Christmas
Moundville Times will be closed on Dec. 26th for the Christmas Holiday and Jan. 2nd for New Year. We have to go to press early. Deadline is the Friday before by noon.
Hale County High School Band Christmas Concert
The Band Christmas Concert will be held Thurs., Dec. 14 at 7 p.m. in the Hale County High School Auditorium. Band featured will include the beginner band, Symphonic band and Jazz Ensemble.
Festival Service of Nine Lessons and Carol at Christ Episcopal Church
On Dec. 3, the Christ Church Adult Choir will celebrate the Advent season by presenting the Festival Service of Nine Lessons and Carols at 5 p.m. at Christ Episcopal Church in downtown Tuscaloosa. Advent, a time of prayer and preparation looking forward to the birth of Christ, begins four weeks before the Festival of Christmas. The Rev. David Meginniss is rector of Christ Church; the Rev. Dr. Catherine Collier is associate rector. Following the service, a potluck dinner will be served in Randall Hall, 605 Lurleen B. Wallace Boulevard North, Tuscaloosa. Call 205-758-4252 for further information about the service or the dinner.
Toys For Tots
The University Libraries Support Staff Association has begun its annual Toys for Tots drive for children in the community. This is the 15th year the group has supported the U. S. Marine Corps Reserve program to collect new, unwrapped gifts for local children ages 0-13. This year, the Phi Kappa Psi fraternity is partnering with the association to serve as an additional collection site. Collections boxes can be found at all University Libraries locations as well as the Phi Kappa Psi house, 312 University Blvd. Monetary donations are also accepted on the Toys for Tots website. Select Alabama – Tuscaloosa as the local campaign, and funds will be designated for the local area. The drive ends Wednesday, Dec. 6. For more details, contact Richard LeComte, UA communications, rllecomte@ur.ua.edu, 205/348-3782.
Country Christmas
Dec. 7 and 8 at 6-8 p.m. take a step back in time to a Country Christmas, from the country store, hayride, hot cocoa, crafts for the children to make for the tree and a story of the first Christmas. This is a free event for the entire family at Big Sandy Baptist Church, 14611 Old Greensboro Rd., Tuscaloosa, AL 35405, 205-752-1284, www.bigsandybaptist.org.
The Magic of Christmas Greensboro Christmas Parade
Dec. 9 at 2:30 p.m. Open house downtown, christmas tree lighting and fireworks after dark after the parade. For more information about vendor price or float donation contact Annetta Constant 334-624-5620, 334-507-1076 or Ken Lewis 205-764-3198. There will be a trophy for the best float.
Pleasant Hill Baptist Songs of Christmas
Pleasant Hill Baptist presents Songs of Christmas Dec. 17 at 11:00 worship service performed by our talented church members. Please come join us for a morning of songs and music with our members performing with guitars, violins, and pianos. You will be blessed.
VFW Post 5377 Meeting
Attention all members of VFW Post 5377 and all veterans who are eligible for membership in our organization.   this announcement is to inform you that our next regularly scheduled meeting will be held on Dec. 12  at 6 p.m. at the Red Barn Restaurant located on Hwy 80 in Demopolis. This will be our annual Post Christmas Party and will be a Dutch Treat event. Come on out and join us as for a great evening of dinning and fellowship.  If you meet the requirements for membership this would be and ideal time for you to come out and join the VFW, no one does more for Veterans than we do.
Tuscaloosa Police Dept. & Delta Sigma Theta Sorority, Inc. Coat Drive
Give the gift of warmth Nov. 28-Jan. 12. All adult and children's sizes accepted. New or gently used coats, gloves, hats and scarfs. Drop off locations are East McFarland Baptist Church, 6007 E. McFarland Blvd.; McDonald Hughes Center, 3101 Marin Luther King, Jr. Blvd.; Alberta Baptist Church, 2210 E. University Blvd.; Skyland Baptist Church, 3320 E. Skyland Blvd.; Hopewell Baptist Church 3800 E. University Blvd.; Tuscaloosa Public Library Weaver Bolden Branch, 2522 Lanier Ave.; Bailey's Taekwondo, 100 E. 13th St., 500 Patriot Pkwy.; Barnes YMCA, 2939 18th St. For more information call 205-361-1463 or 205-872-6085.
Silent Santa Program at Jefferson Chapel C. M. E.
There will be a Silent Santa Program at Jefferson Chapel C. M. E. Church at 5-8 p.m. Everyone is welcome. Ms. Edna Jackson is sponsor. Refreshments will be served. Church pastor is Rev. Curtis Hood.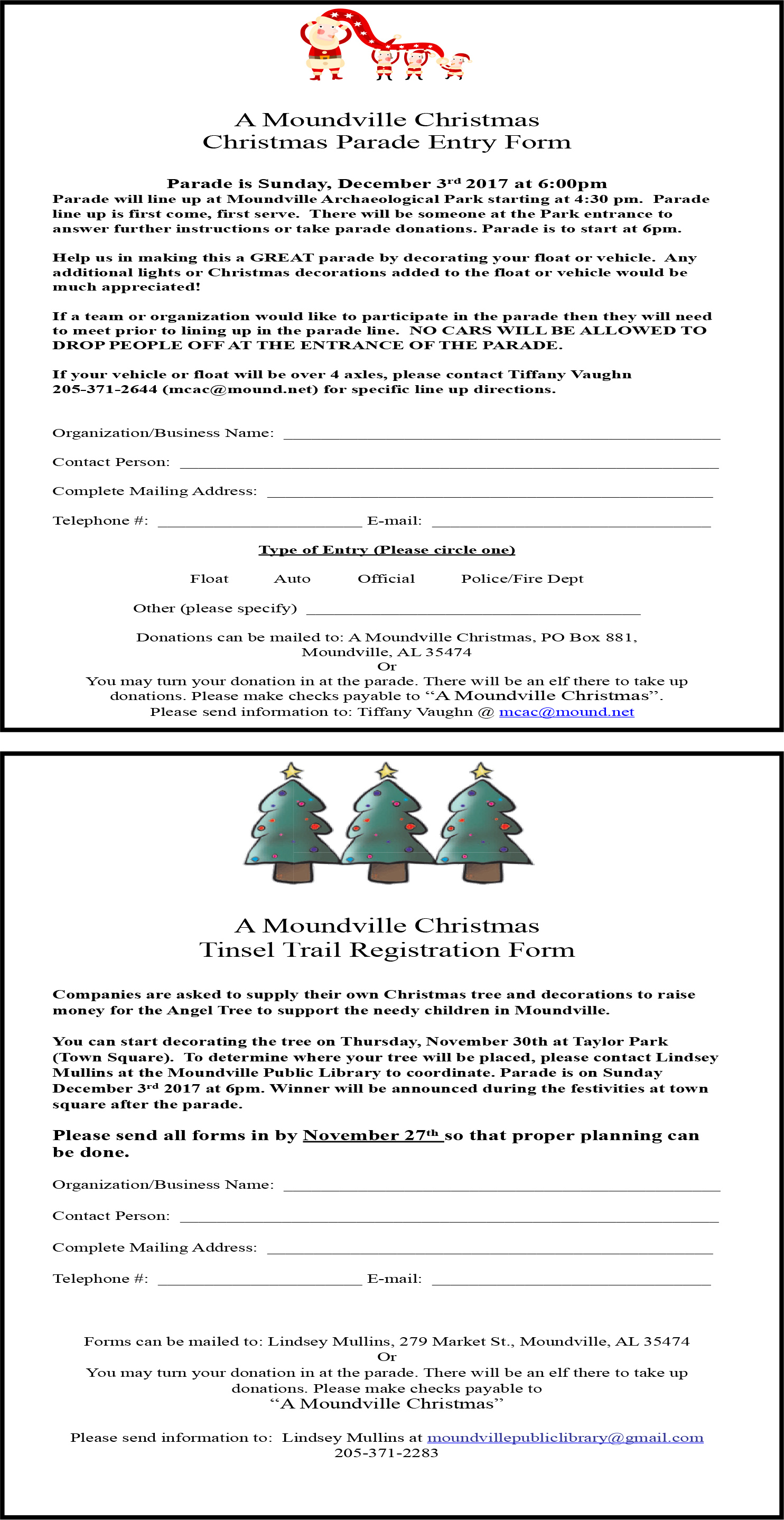 Holiday Food Safety
Laser toys: how to keep kids safe
Many kids (and parents) who have seen Luke Skywalker battle Darth Vader with a light saber think lasers are cool.
What they may not know is this: When operated unsafely, or without certain controls, the highly-concentrated light from lasers—even those in toys—can be dangerous, causing serious eye injuries and even blindness. And not just to the person using a laser, but to anyone within range of the laser beam.
The U.S. Food and Drug Administration is concerned about this potential danger to children and those around them and in 2014 issued a guidance document (PDF 60K) on the safety of children's toy laser products.
"A beam shone directly into a person's eye can injure it in an instant, especially if the laser is a powerful one," explains Dan Hewett, health promotion officer at the FDA's Center for Devices and Radiological Health.
Moreover, eye injuries caused by laser light usually don't hurt. Vision can deteriorate slowly and, therefore, may go unnoticed, for days and even weeks. Ultimately, the damage could be permanent, Hewett says.
Some examples of laser toys are:
• lasers mounted on toy guns that can be used for "aiming";
• spinning tops that project laser beams while they spin;
• hand-held lasers used during play as "light sabers"; and
• lasers intended for entertainment that create optical effects in an open room.
A laser creates a powerful, targeted beam of electromagnetic radiation that is used in many products, from music players and printers to eye-surgery tools. The FDA regulates radiation-emitting electronic products, such as lasers (including children's toy laser products), and sets radiation-safety standards that manufacturers must meet.
Toys with lasers are of particular interest to the FDA because children can be injured by these products. Because they are marketed as toys, parents and kids alike may believe they're safe to use.
For toys to be considered minimal risk, the FDA recommends that the levels of radiation and light not exceed the limits for Class 1, the lowest level in regulated products as defined by the International Electrotechnical Commission (IEC).
Lasers used for industrial and other purposes often need higher radiation levels for their intended functions. But these higher levels are not needed for children's toys—and if they are present, they can be dangerous.
Hand-held laser pointers—often used  in business and higher education to help illustrate presentations—have increased in power 10-fold or more over the last decade. And while adults may buy a laser pointer for use in work, kids often play with them for amusement.
The fact that lasers can be dangerous may not be evident, particularly to the children who inappropriately use them as toys, or to the adults who supervise them.
Laser Safety: Tips to Keep in Mind
Remember that laser products are generally safe when they follow the legal limits and are used as directed. But lasers can cause harm if not used properly. The FDA recommends the following general safety tips for consumers.
• Never aim or shine a laser directly at anyone, including animals. The light energy from a laser aimed into the eye can be hazardous, perhaps even more than staring directly into the sun.
• Do not aim a laser at any vehicle, aircraft, or shiny surface. Remember that the startling effect of a bright beam of light can cause serious accidents when aimed at a driver in a car, for instance, or otherwise negatively affect someone doing another activity (such as playing sports).
• Look for an FDA-recommended IEC Class I label on children's toy lasers. The label says "Class 1 Laser Product," which would clearly communicate that the product is of low risk and not in a higher emission level laser class.
• Do not buy laser pointers for children, or allow children to use them. These products are not toys.
• Do not buy or use any laser that emits more than 5mW power, or that does not have the power printed on the labeling.
• Immediately consult a health care professional if you or a child suspects or experiences any eye injury.
FDA gives simple steps to help ensure that harmful bacteria won't be a guest at your festivities.
How to Cook a Whole Chicken or Turkey
USDA Food Safety 15 Sec -The only way to know food has been cooked to a safe internal temperature is to use a food thermometer.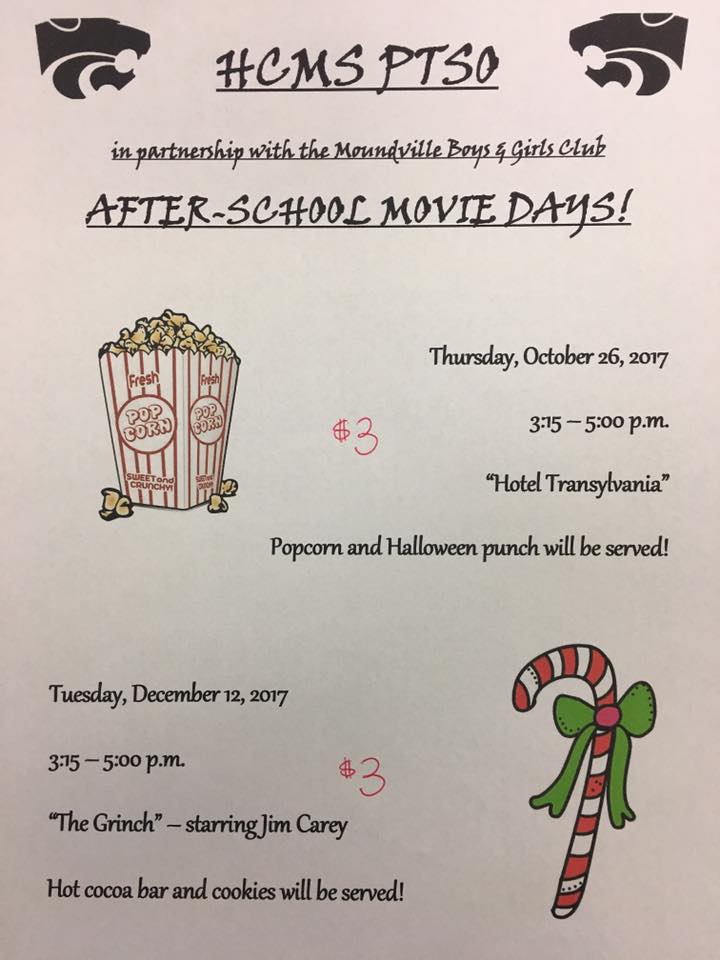 The ACT Invites You to the Land of Narnia Just in Time for Christmas
Lucy Pevensie, along with her siblings Peter, Susan and Edmund, invite you to experience the enchanting land of Narnia, as The Actor's Charitable Theatre (ACT) presents The Lion, the Witch and the Wardrobe at the historic Bama Theatre in downtown Tuscaloosa, Dec. 15-18. Performances are 7:30 p.m. Friday through Monday night, and 2 p.m. on Saturday and Sunday. The Sunday 7:30 p.m. performance includes admission to a 7 p.m. pre-show discussion with Dr. Scott Reynolds, lead pastor of North River Church, on the works and writings of C. S. Lewis Tickets and information are available at www.TheACT.info or (205)393-2800. The Box Office will be open one hour prior to each show time as well.
Our favorite letters from 2016:
This is by no means all of the letters or the cutest. Just the staff favorites.
Dear Santa,
Letter to Santa I have been fairy good this year. For Christmas I am asking for a tablet this year. Please find it in your heart to bring me something good. I promise to be better next year. I will leave you cookins and milk if my dog SY don't eat it. Please don't step on my cat. I love you Santa.
Love, Carmen
Dear Santa,
I want to get a zombie game, grand theft autos, and a hunting game, motorcycle stunt game and a four wheeler and a cross bow plant vs zombie stuff animal for my baby sisters three dogs, five baby dolls troll dolls and troll house one of my sisters wants rideing toy, a baby alive thanks Santa
Love, Hunter
Dear Santa,
I've been fairy good this year. I hope you have it in your heart ot still give me a great Christmas. I promise to be better next year. Look for smoke from my chimney and you can't miss me. I will leave your favorite snake out, if only my dog charlie don't eat it first. I would really like to have boots, toy doll hosue with barbies, and lots of fun games to play. Have a safe trip. I love you Santa!
Love, Makayla
Dear Santa,
Hope you had a geat year. Thank you for the gifts last year. Please make sure to give gifts to all the sick and needy kids. My Christmas wish is a science make up set. Hope you have a safe trip back. Tell Kallie the elf I will see her soon.
Love, Hunter
Dear Santa,
This year I only want a tv with cables, and mind craft story mode 360 and normal mind craft I would like maden mobile xbox 360. I want 3 boxes little Cezers of pizza.
Love, Charles
Dear Santa,
My name is Lizabeth, Im happy because you come to my house but im liuttle sad because my parents say I behaved a lttle but I promise to behaved well. So i'll just a order MY LITTLE PONY. I know that I deserve it because I have learned all the multipiication tables., and my parents are happy about it, and me to and I want twilit sparkel and apple blume and rarity and spike and rainbow and all kind of differnets MY LITTLE PONY.
Love, Lizabeth
Dear Santa,
My name is Sirzerion Carter. This year I am asking for 1 a million dollars. 2 a xbox. 3 all call of duty games. 4 a genie. 5 a robot that does homework.
Love, Sirzerion
Dear Santa,
Hi Santa! I want to see you. See you on your sled. I would like a tractor, my own combine and more cows. I wish you would bring me a plant, new blocks, and markers. I want my own homework. I want my own ipod and a cup. I want a real motorcycle.
Love, Foster
Dear Santa,
I want a bicycle and that is all because thanks to you I have everything I need.
Love, Hayden
Dear Santa,
I have been good for a bunch of years. I want a bunch of toys for Christmas. I want: dinosaur, monster truck I can drive, toy fish that swims, ornament for my mom and sister, shotgun for my dad, monster truck for Baby Jesus. I will leave you some milk and cookies. Be Careful, so you don't fall out of the sleigh.
Love, Charlie