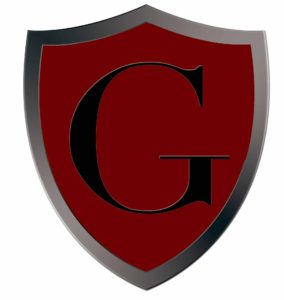 Greensboro Raiders
Greensboro took down West Blockton Sept. 15, 28-6. The Raiders take on Sipsey Valley's Bears at home this week who are also coming off of a win against Holt from last Friday, 35-6.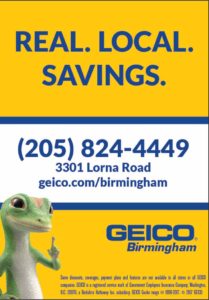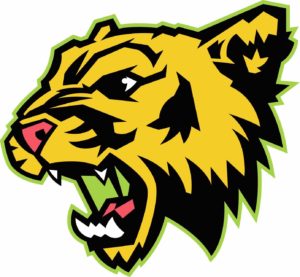 Hale County Wildcats
Hale County won over Oak Grove last week, 30-27. This week The Wildcats take on Holt, who are coming off of a 6-35 loss against Greensboro.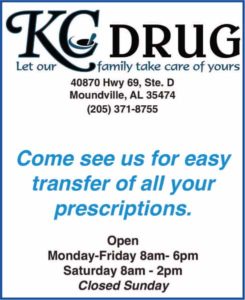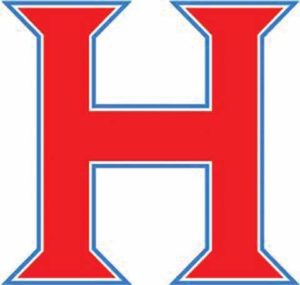 Hillcrest Patriots
The Pats won against Bessemer's Purple Tigers 37-7 Friday night in a away game. This week Hillcrest goes up against MacAdory's Yellow Jackets, who won over Paul Bryant High School last week, 33-7.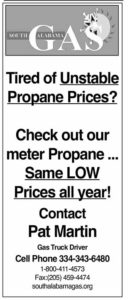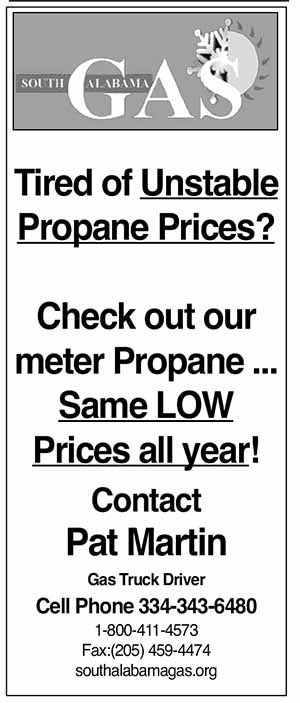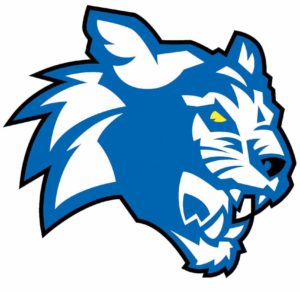 Southern Academy Cougars
Southern Academy was victorious against Wilcox Academy last week, 29-0. This week they are on the road to North River Christian Academy, who fell to Marengo Academy last week, 43-12.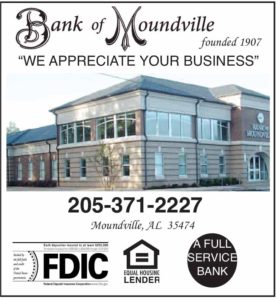 Power To Play Grant Program Accepting Applications
The Alabama Power Foundation's Power to Play grant program returns today for its fourth year of helping Alabama high schools increase students' extracurricular participation. The program, which offered athletics grants in its first two years, expanded its focus last year to include the arts.
Power to Play will award up to 36 grants of $2,500 each to schools throughout the state. Up to 18 of those grants will go to athletics programs and up to 18 will go to arts programs.
Studies show that students who participate in athletics perform better in the classroom and are more likely to graduate from high school, among other benefits.
Involvement in arts and music courses has been linked to higher standardized test scores, improved graduation and attendance rates and fewer disciplinary infractions.
Public high schools with 50 percent or more of their students eligible for free or reduced-price lunches can compete for Power to Play grants. There are separate applications for arts grants and for athletics grants.
Power to Play grant applications are available now through Friday, Oct. 27. Grant applications will be reviewed by a foundation committee.
To learn more or to apply for a Power to Play grant, please visit www.powerofgood.com.
Since its creation in 1989 with funds donated by shareholders, the Alabama Power Foundation has supported Alabama communities, educational institutions and nonprofits through more than 20,000 grants and scholarships using nonratepayer dollars.
High School Activities Bring Communities Together 
By Steve Savarese, Executive Director of the Alabama High School Athletic Association
and Bob Gardner,  Executive Director of the National Federation of State High School Associations
MONTGOMERY, AL – Tailgates. Pep rallies. Friday night lights. The new school year is here! That's exciting news for student-athletes and high school sports fans alike.
Research shows that being a student-athlete is about a lot more than fun and games.  It teaches important life lessons, too. In fact, high school athletes not only have higher grade-point averages and fewer school absences than non-athletes, they also develop the kind of work habits and self-discipline skills that help them become more responsible and productive community members.
This year, the NFHS and AHSAA plan to emphasize to our students, parents, coaches, officials and fans that high school educational-based athletics is more than a game. It is about relationships with friends and foes. The contests are the culmination of much hard work, sacrifice and provide memories that will remain with us for the rest of our lives. The AHSAA will be using the hashtag #MoreThanAGame as a reminder of how dedicated our students, coaches and administrators are to academics, athletics, the team and community.
We also want them to remember how much enjoyment we all take from that hard work, whether it be as part of the team, band, cheerleaders, or being students, parents and fans all supporting their school with pride.
Attending high school sporting events teaches important life lessons, too.
Among them, it teaches that we can live in different communities, come from different backgrounds, faiths and cultures, cheer for different teams and still have a common bond.
That's why attending the activities hosted by your high school this fall is so important. It's not only an opportunity to cheer for your hometown team, it is also an opportunity to celebrate our commonality.
The bond we share is mutually supporting the teenagers in our respective communities. We applaud their persistence, tenacity, preparation and hard work, regardless of the color of the uniform they wear. We acknowledge that education-based, high school sports are enhancing their lives – and ours – in ways that few other activities could. We agree that, regardless of what side of the field we sit on, attending a high school sporting event is an uplifting, enriching, family-friendly experience for all of us.
Many of the high schools in our state lie at the heart of the communities they serve.   They not only are educating our next generation of leaders, they also are a place where we congregate, where people from every corner of town and all walks of life come together as one. At no time is this unity more evident than during a high school athletic event.
This is the beginning of a new school year. Opportunities abound in the classroom and outside it. Let's make the most of them by attending as many athletic events at the high school in our community as possible. We want every student to have fun. Your presence enhances the opportunities and experiences for those you support.
Turn on the lights, and let the games begin!
The Alabama High School Athletic Association, founded in 1921, is a private agency organized by its member schools to control and promote their athletic programs. The purpose of the AHSAA is to regulate, coordinate and promote the interscholastic athletic programs among its member schools, which include public, private and parochial institutions.