Classified and Legal Rates are 25 cents per word for the first week of publication and 20 cents per word for each additional week. A minimum charge of $5.00 for 20 words or less is set for every classified and legal advertisement. Display advertising is accepted at display ad rates. Bring them to 46 2nd Ave., Moundville AL, 35474; call 205-371-2488; or email: times@mound.net. DEADLINE is Friday. Holidays excluded. Late Cancelations will be charged as a regular run.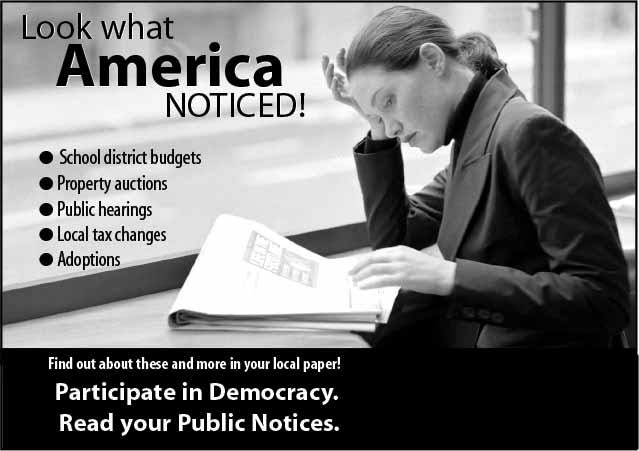 The Moundville Water and Wastewater Dept. are accepting applications for the
position of full- time Water Clerk. Experience in areas of billing operations and
customer service required. Applicants must have a current valid driver license and
must be able to pass a drug screen and physical. Applicants may pick up job
description and application at Moundville City Hall between 7:30 a.m. and 4:00 p.m.
Monday – Friday. Applications must be turned back in by September 29, 2017 at 12
noon. The City of Moundville is an Equal Opportunity Employer.
Publisher's Notice
All Real estate advertised here is subject to the Federal Fair Housing Act, which makes it illegal to advertise any preference, limitation, or discrimination based on race, color religion, sex, handicap, familial status, or national origin or intention to make any such preference, limitation, or discrimination. We will not knowingly accept any advertising for real estate which is in violation of the law. This Notice Published as a Public Service by Moundville Times.