Classified and Public Notice Rates are 55 cents per word, per week. A minimum charge of $11.00 for 20 words or less is set for every classified and legal advertisement. Display advertising is accepted at display ad rates. Email: times@mound.net or, bring them to 46 2nd Ave., Moundville AL, 35474; call 205-371-2488. DEADLINE is Friday by 4 p.m. Holidays excluded. Late Cancelations will be charged as a regular run. Public Notices are also run at https://www.alabamapublicnotices.com at no extra charge.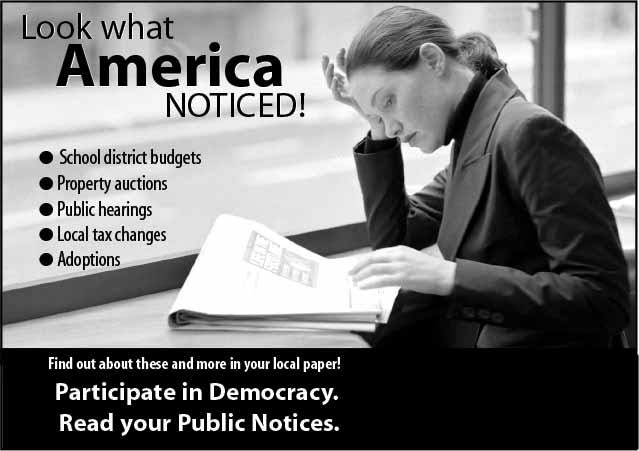 LEGAL NOTICE
Letters Testamentary on the Estate of Bruce E. Barrett, deceased, having been granted to Jennifer M. Thomas, as Personal Representative on the 23rd day of July, 2021, by the Probate Court of Hale County, Alabama, notice is hereby given that all persons having claims against said estate are hereby required to present the same within the time allowed by law or the same will be barred.
Arthur L. Crawford, Sr.
Hale County Probate Judge
William A. Holmes
Seale, Holmes & Ryan, LLC
Attorney for Petitioner
PO Box 241
Greensboro, Alabama 36744
(334) 624-4001
3tc/7-28, 8-4, 8-11
Child Find
Child Find is an effort by the State Department of Education and the Department of Rehabilitation Services to locate, identify, and evaluate individuals with disabilities from birth to age 21. The Division of Special Education Services and Early Intervention work closely with community service providers and local school systems to locate individuals with disabilities. For referral information, or to find out about available resources through the Hale County School System, please contact Ms. Jenny Limbaugh, Special Education Services Director, at334-624-2281, or the toll-free numbers, 1-800-543-3098 (birth-2) or 1-800-392-8020 (ages3-21). Referrals maybe made at any time during the year.The purpose of the Hale County School System is to provide education for all students enrolled within the school system. The Hale County School System complies with Section 504 of the Rehabilitation Act of 1973 and Title II of the Americans with Disabilities Act (ADA) of 1990, and state guidelines in the Alabama Administrative Code. If you have questions regarding 504/ADA, please contact Mrs. Cheryle W. Thomas, 504/ADA Coordinator, at 334-624-2285.