Classified and Public Notice Rates are 25 cents per word for the first week of publication and 20 cents per word for each additional week. A minimum charge of $5.00 for 20 words or less is set for every classified and legal advertisement. Display advertising is accepted at display ad rates. Bring them to 46 2nd Ave., Moundville AL, 35474; call 205-371-2488; or email: times@mound.net. DEADLINE is Friday. Holidays excluded. Late Cancelations will be charged as a regular run. Public Notices are also run at https://www.alabamapublicnotices.com at no extra charge.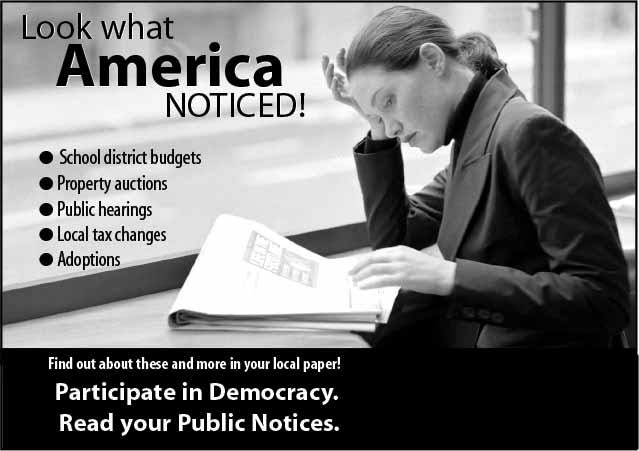 ORDER OF PUBLICATION 
In the Chancery Court of Shelby County, Tennessee No. CH-17-0265
Charlotte Willis- Harrell 
Plaintiff 
vs
Steven Tracy Harrell 
Defendant 
It appearing from the sworn complaint that the defendant, t is therefore ordered that, he make his appearance herein at the Court House of Shelby County, Tennessee, in Memphis, on: October 22, 2018  wer plaintiff's Complaint for divorce or the same will be taken for confessed as to defendant and set for hearing ex parte, and that a copy of this order be published once a week for four consecutive weeks in the Moundville Times.
This 24th day of August, 2018.
A True Copy – Attest:
Donna L. Russell, Clerk & Master by Sarah Dixon, D. C> & M.
Me gan House Wilson
Attorney for Plaintiff
Publish: Sept 5, Sept. 12, Sept. 19, Sept. 26