Classified and Public Notice Rates are 45 cents per word, per week. A minimum charge of $9.00 for 20 words or less is set for every classified and legal advertisement. Display advertising is accepted at display ad rates. Email: times@mound.net or, bring them to 46 2nd Ave., Moundville AL, 35474; call 205-371-2488. DEADLINE is Friday by 4 p.m. Holidays excluded. Late Cancelations will be charged as a regular run. Public Notices are also run at https://www.alabamapublicnotices.com at no extra charge.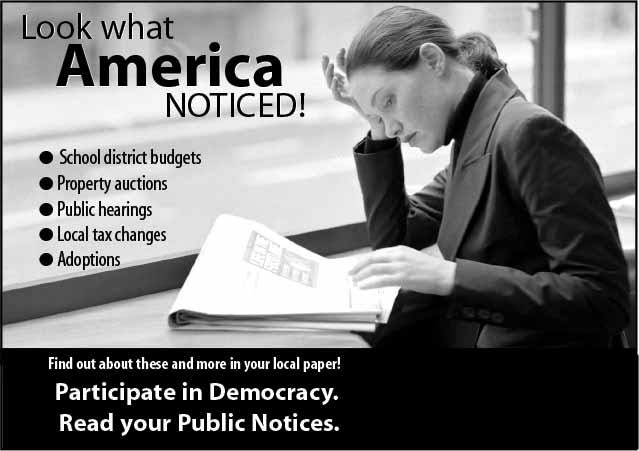 LEGAL NOTICE
IN THE CIRCUIT COURT OF HALE COUNTY, ALABAMA
To: ANY AND ALL HEIRS AT LAW OF SALLIE TRAVIS, DECEASED, AND ANY UNKNOWN PARTIES THAT CLAIM AN INTEREST IN THE PROPERTY DESCRIBED HEREIN BELOW
IN RE: DONNA LANGHAM SEEMANN, AS PERSONAL REPRESENTATIVE OF THE ESTATE OF ROBERT L. LANGHAM, DECEASED, v. HEIRS OF SALLIE TRAVIS, DECEASED, ANDRETTA SKIPPER, HALE COUNTY TAX COLLECTOR, AND ANY and ALL UNKNOWN PERSONS OR ENTITIES claiming an interest in the following described property:
That certain tract or parcel of land situated in Hale County and further described as follows: Northeast Quarter of the Southwest Quarter of Section 18, Township 21, Range 4 East in Hale County, Alabama, containing 40 acres of land, more or less.
Please take notice that Donna Langham Seemann, as Personal Representative of the Estate of Robert L. Langham, deceased, has filed a Complaint to quiet title of the above-described property, and you must file an answer to the same within thirty (30) days of the final publication of this notice or thereafter a judgment by default may be rendered against you in Civil Action No. CV-2020-900052 pending in the Circuit Court of Hale County, Alabama.
/s/ Catrinna Long Perry
Catrinna Long Perry
Hale County Circuit Clerk
4tc/8-12, 19, 26, 9=2
Assistance Program
Qualifying residents can
receive help in paying for their
telephone services under an assistance
program (for residential
customers only) being offered by
Moundville Telephone Company.
The program is called Lifeline
Assistance (Lifeline). Moundville
Telephone Company participates
in this assistance program in order
to increase the availability of
telecommunications services to
all consumers in its serving area.
Qualifying terms and conditions
apply.
Lifeline
Lifeline reduces an eligible
customer's monthly rates for
local telephone service as well as
Broadband service. Credit is
applied to only one service per
household. An eligible customer
receives credit for the Federal
Subscriber Line Charge (SLC)
and the Alabama Transition
Service Fund (TSF).
Credit
The following credit* will
apply for each eligible customer:
Federal Subscriber Line
Charge (SLC) $9.25 voice and
internet, $7.25 voice only.
*Monthly credit amount will
not exceed the total of the SLC
and Residential Local Exchange
Rate. If you have any questions
regarding this program, please
call 205.371.9011, or visit our
business office at 371 Corr
Moundville Telephone
Company (an Eligible
Telecommunications Carrier) is a
quality telecommunications services
company providing basic
telephone and related services at
reasonable rates within its service
territory. Basic services are
offered at the following rates:
Monthly Service Charge
Single Party Residence
Service $18.00
Single Party Business Service
32.60
Federal Subscriber Line
Charge – Single Line 6.50
Access Recovery Charge 3.00
Directory Assistance .95
Touch Tone Service Touch
Tone service is provided as a part
of local service rate.
Toll Blocking Available at no
charge for low income customers
who qualify.
Emergency 911 Services
Surcharges for 911 services are
assessed according to government
directives.
Low income individuals eligible
for the Lifeline assistance program
may be eligible for discounts
from these basic local service
charges through a state specified
assistance plan.
Basic services are offered to
all consumers in the Moundville
Telephone Company service territory
at rates, terms and conditions
specified in the Company's
tariff. Basic service provides
access to long distance carriers,
operator services, TRS and other
services designed to aid persons
with disabilities. If you have any
questions regarding
Moundville Telephone Company's services or rates, please call 205.371.9011, or visit our business office at 371 Corr Ave., Moundville, AL 35474.
LEGAL NOTICE
Letters of Administration on the Estate of Alfred P. Osborne, deceased, having been granted to Loretta Osborne as Personal Representative on the 9th day of July, 2020, by the Probate Court of Hale County, Alabama, notice is hereby given that all person having claims against said estate are hereby required to present the same within the time allowed by law or the same will be barred.
Arthur L. Crawford. Sr.
Arthur L. Crawford, Sr. Hale County Probate Judge
3tc/7-15, 22, 29
Public Notice
In accordance with Section 39-2-1 as amended by H275 Code of Alabama, 997, notice is hereby given that Gillespie Construction, LLC, 4565 Hwy 5, Jasper, Alabama, Contractor, has completed Project Nos. ACBRZ60336-ATRP (006) & ACBRZ60344-ATRP (011), Hale County, and has made request for final statement of said contract. All claims should be filed at Gillespie Construction, LLC during this period.
4tc/7-15, 22, 29, 8-5
July 8, 2020
REQUEST FOR PROPOSALS
Proposals will be received until 10:00 A.M. on August 6, 2020, at the County Commission Office of Hale County, 1001 Main Street, Greensboro, Alabama for the disposal of two (2) Motor Graders. The proposals will be opened and read on Thursday, August 6, 2020, beginning at 10:10 A.M. in the Probate Office Meeting Room. The County Commission reserves the right to reject all proposals, or portions thereof. Also, the County Commission reserves the right to split the award of the bid to one or more bidders. Each company or individual shall state on a separate sheet of paper the proposed sale date, and when the proceeds will be transmitted to Hale County, and other pertinent information regarding the sale of this equipment. Any questions may be addressed to Jason Sturdivant, Hale County Engineer at 334-624-8110. If you wish to view this equipment, please contact Jason Sturdivant at the above number and he will make arrangements. Each company or individual shall inspect the motor graders and base his/her proposal on that inspection. All information contained herein is for informational purposes only and should not be used when determining the value of each motor grader. The equipment is expected to be available for pickup on or about August 12, 2020. 4tc/7-15, 22, 29, 8-5