Missing your sports schedule and would like it on the website or need to change a current one? Email it to us at times@mound.net. Peewee, Jr. Varsity, Little League, T-ball, Babe Ruth League, and Senior League are all accepted.
All dates subject to change. Email us at times@mound.net to update a schedule.
UWA 2019 Football Schedule
Oct.
12 Shorter homecoming
19 Delta State away
26 West Georgia home
Nov.
2 Florida Tech away
9 Mississippi College home
16 West Florida away
University of Alabama 2019 Football Schedule
Texas 10-12
Tennessee 10-19
Arkansas 10-26
LSU 11-9
Mississippi State 11-16
WCU 11-23
Auburn 11-30
Auburn University 2019 Football Schedule
Florida 10-12
Arkansas 10-19
LSU 10-26
Mississippi 11-2
Georgia 11-16
WCU 11-23
Alabama 11-30
Greensboro
Greensboro lost 18-8 at Dallas County in Plantersville on Friday night, Oct. 4. With the loss, Greensboro is 1-6 on the season. The Raiders have a bye week before traveling to American Christian Academy on Oct. 18.
Greensboro High School Varsity Football 2019
10/18 7 PM CDT at American Christian Academy ACA Football Field
10/25 7 PM CDT Montevallo High School Robert Lucky Football Field
11/01 7 PM CDT at Hale County High School Hale County High School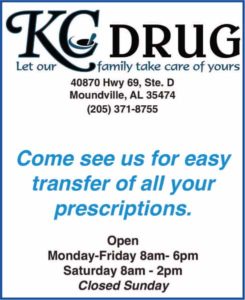 Greensboro Middle School Football
OCTOBER
10/15/19 West Alabama Middle School Football Association Championship (TBA) 6:00 p.m.
(*) Denotes League Conference Games / All Games Are Scheduled For Tuesday Nights
Hale County
The Hale County Wildcats lost 61-0 at Greene County on Friday night, Oct. 4 in Eutaw. Hale County is now 1-5 and will host Holt this Friday for Homecoming.
Hale County High School Varsity Football 2019
October
11 Holt Homecoming
18 Oakman
25 @ Winfield
November
1 Greensboro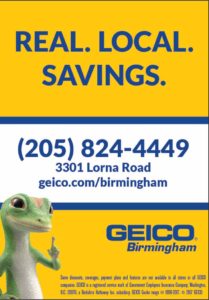 Hillcrest
Hillcrest lost 31-7 to the Bessemer City Purple Tigers on the road Friday night, Oct. 4. With the loss, Hillcrest is now 3-4 on the season and will host McAdory this Friday.
Hillcrest Varsity Football
10/11 7 p.m. McAdory High School Hillcrest Football Stadium
10/18 7 p.m. at Paul Bryant High School Paul Bryant High School
11/01 7p.m. at James Clemens High School Madison City Schools
Southern Academy
It was a happy Homecoming for the Cougars as Southern Academy won 62-34 over the Jackson Academy Eagles Friday night, Oct. 4 in Greensboro. With the victory, the Cougars are 4-1 on the season and will next travel to Meadowview Christian this Friday, Oct. 11.