Missing your sports schedule and would like it on the website or need to change a current one? Email it to us at times@mound.net. Peewee, Jr. Varsity, Little League, T-ball, Babe Ruth League, and Senior League are all accepted.
All dates subject to change. Email us at times@mound.net to update a schedule.
UWA 2019 Football Schedule
Oct.
26 West Georgia home
Nov.
2 Florida Tech away
9 Mississippi College home
16 West Florida away
University of Alabama 2019 Football Schedule
Arkansas 10-26
LSU 11-9
Mississippi State 11-16
WCU 11-23
Auburn 11-30
Auburn University 2019 Football Schedule
LSU 10-26
Mississippi 11-2
Georgia 11-16
WCU 11-23
Alabama 11-30
Greensboro
American Christian Academy defeated the visiting Greensboro Raiders 55-6 on Friday night, Oct. 18.
ACA remains undefeated at 9- 0, while the Raiders fall to 1-7. Greensboro hosts Montevallo this Friday night, Oct. 25.
Greensboro High School Varsity Football 2019
10/25 7 PM CDT Montevallo High School Robert Lucky Football Field
11/01 7 PM CDT at Hale County High School Hale County High School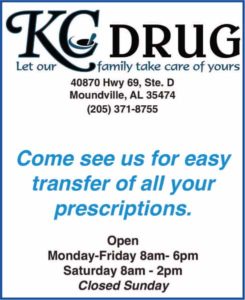 Hale County
The Oakman Wildcats defeated the Hale County Wildcats 49-14 Friday night, Oct. 18, in Moundville. With the loss, Hale County is 1-7 on the season. The Wildcats travel to Winfield this Friday, Oct. 25.
Hale County High School Varsity Football 2019
October
25 @ Winfield
November
1 Greensboro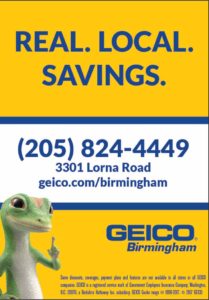 Hillcrest
For the first time since 2005, Paul W. Bryant defeated Hillcrest, and the Stampede also made sure that the Patriots would miss the playoffs for the first time since 2006.With the loss, the Pats fall to 3-6. They take this week off before playing at James Clemens on Nov. 1.
Hillcrest Varsity Football
11/01 7p.m. at James Clemens High School Madison City Schools
Southern Academy
The Southern Academy Cougars crushed Cornerstone Christian 59-0 in Greensboro Friday night, Oct. 18. The Cougars scored 21 in the first and 25 in the second on their way to a blowout victory. Southern is now 6-1 on the season and will next host Pickens Academy this Friday, Oct. 25.